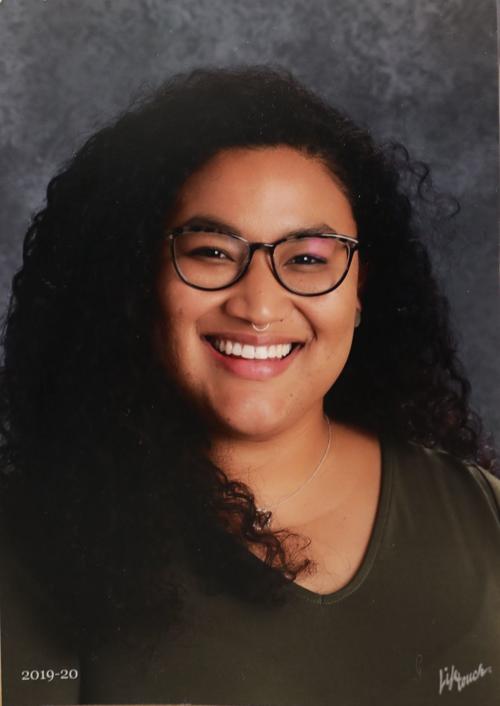 Jordan Morales | Teacher, Kinsey Inquiry and Discovery School
During her first two years as a teacher, Jordan Morales has learned a lot: How to break through a struggling student's shell, how to encourage parent involvement, how to advocate for minorities in her classroom.
But it all started during her student teaching assignment at Kinsey Inquiry and Discovery School where she worked with a class of first graders under supervision of Katrina Collins-Hernandez.
"After that semester of student teaching, I knew that I was exactly where I needed to be," Morales said.
After graduating from Northern Arizona University with her bachelor's degree in elementary education, she came on board as a part-time instructional aide at Kinsey before being hired full-time to teach second grade the following school year. She credits guidance and support from mentors like Elizabeth Perkins and Joyce Eckhart with providing her the building blocks necessary to launch her career.
"They helped me learn the ins and outs of second grade, and encouraged me through my difficult first year," Morales said.
Kinsey principal Tammy Nelson also played an important role in Morales' growth, encouraging her by sending her to various professional development workshops and giving her the freedom to experiment with the techniques she learned there.
"Throughout my second year, I grew more and more confident in my abilities to create a warm and inviting classroom where all students know they are loved and they can succeed," Morales said.
And all this hard work did not go unnoticed. Last year, Morales was named Coconino County Rookie Teacher of the Year, a recognition she worked hard to earn, spending countless hours writing essays and going through the rigorous interview process.
"I was so nervous that I don't remember any details," she said of the award ceremony. "All that I can remember when the time came is hearing my name called as the winner, and looking to my family with tears in my eyes. Everything I do is for my family, and it meant the absolute world to me that I could make my parents proud by being honored with this distinction."
Morales' future goals as an educator include continuing to participate in the parent-teach organization, encourage parents to volunteer in the classroom and support Kinsey's partnerships with organizations like McKinney-Vento, CPLC Parenting Arizona and Willow Bend Environmental Education Center.