Developed as a "Dream City" in 1920, Hollywood Beach is celebrated as much for its artsy community as for the sandy dunes and views into the Atlantic Ocean.
In this Hollywood, four-legged members of the family get their own place to play in the sun. The Dog Beach of Hollywood is a dog park on sand where pooches can play with each other, in and out of the water.
Running parallel to the coastline, the Hollywood "Broadwalk" is packed with joggers, rollerbladers, and restaurants. The Taco Beach Shack has all the expected traditional dishes, plus more innovative takes like Korean short rib taco with kimchi slaw. A few blocks inland, Mauro's Pizza is known for its massive, tasty slices.
For a bit of pop culture, there's live music at the retro-styled Hollywood Beach Theatre, ArtsPark, and Art and Culture Center of Hollywood (which also has gallery exhibitions). Kids may also want to slide race at Castaway Island water park while the adults slurp down frozen margaritas.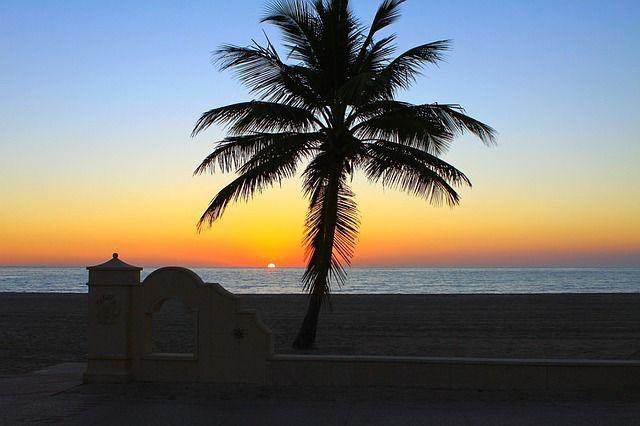 Need to get away?
Start exploring magnificent places with our weekly travel newsletter.