Novak Djokovic thrashes Daniil Medvedev in straight sets to win his 18th Grand Slam title in Melbourne.
Novak Djokovic beat Daniil Medvedev to win his ninth Australian Open championship and 18th Grand Slam title.
Nine finals, nine championships. Novak Djokovic beat Daniil Medvedev 7-5, 6-2, 6-2 for a third Australian Open trophy in a row and 18th Grand Slam.
Japan's Naomi Osaka claims victory over the 22nd-seeded Jennifer Brady, winning her fourth major crown at the age of 23.
Japan's Naomi Osaka beat American Jennifer Brady in the women's singles final at the Australian Open tennis championship for her fourth major title.
Naomi Osaka won her fourth title in her past eight appearances at a Slam, winning the Australian Open on Saturday by beating Jennifer Brady 6-4, 6-3.
Northern Arizona head coach Loree Payne said many times this season that it was only a matter of time before Regan Schenck completed a triple-double.
Following a pair of 7-0 sweeps against the Dixie State Trailblazers last weekend, this weekend presents a new kind of test for the Northern Ar…
The pandemic completely flipped the college sports world on its head in 2020.
As it looks to begin the spring season next semester, the Northern Arizona men's tennis program will have a familiar face on the coaching staf…
Rafael Nadal is now even with Roger Federer for the first time since each man had zero Slams to his name in 2003.
A trio of Northern Arizona football players landed on the 2020 Phil Steele All-American team, led by decorated Lumberjacks kicker Luis Aguilar.
More than most, Ewa and Maciej Bogusz understand the challenges many members of their rosters face in continuing their tennis careers.
With the 2020 Wimbledon tennis tournament cancelled, a look at winners from the past.
The Northern Arizona women's tennis team had its incoming recruiting class rank in the TennisRecruiting.net's top 25 mid-majors rankings for t…
Northern Arizona men's basketball assistant coach Tyler Ojanen was recently named one of the nation's 50 impactful low-major assistant coaches…
Arriving from a three-time defending Division II national champion, Aleksandra Buczynska has joined the Northern Arizona women's tennis progra…
The Northern Arizona women's tennis team received a big boost for the 2020-21 campaign with the National Letter of Intent signing of Ava Neyes…
Locked in a close first set with Pacific's Klara Kosan two weeks ago, Chiara Tomasetti was unfazed. The Northern Arizona senior finished out t…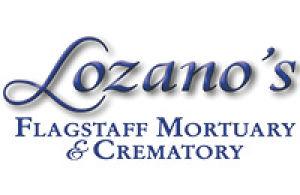 Lozano's Flagstaff Mortuary & Crematory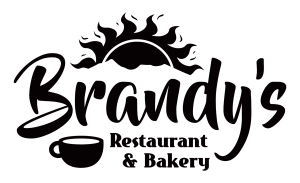 Brandy's Restaurant & Bakery
The Northern Arizona women's basketball team chased Montana State for the final 25 minutes of Wednesday's Big Sky tournament semifinal but suf…
The Basis Flagstaff Yeti boys tennis team opened the season with a 6-3 win over Page on Tuesday.
Northern Arizona senior distance runner Tyler Day was honored as the Mountain Region Men's Track Athlete of the Year and Mike Smith, director …
Northland Prep's reloaded roster for the 2020 boys tennis season started the season with a statement Thursday in Page with an 8-1 victory.
It's not taking long for a few returning seniors to bring their games to a new level with success for the Coconino Panthers girls tennis team.
The Northern Arizona Lumberjacks swim and dive program won its seventh consecutive Western Athletic Conference title on Saturday in Houston, f…
Highlighted by a new men's medley relay championship record, the Northern Arizona track and field teams combined for a total of five gold meda…