Russell Wilson spoke to media who cover the Seahawks Wednesday. But for the first time in his eight-plus years as the team's quarterback - a c…
Major League Soccer's players association voted to ratify a new collective bargain agreement with the league Wednesday, clearing the way for M…
The full list of baseball's mistakes and transgressions is too long to list here, even for a sportswriter who often traffics in long lists. Th…
On Sunday in Germany, during a match in the top flight of that nation's pro soccer league, Marcus Thuram scored a goal. Before joining in the …
The NFL has required that training camps take place at team facilities this season, as opposed to off-site locales, and banned the tradition o…
Dallas Mavericks owner Mark Cuban has a message for whites. "The problem is ours." As racial unrest flared again at protests sparked by the de…
Coach X said in a statement this weekend: "I am shocked and angered by the tragic deaths of George Floyd, Breonna Taylor and Ahmaud Arbery. We…
From his mountaintop, NFL commission Roger Goodell offered his execuspeak on the police killing of George Floyd and the protests that grew nat…
Three athletes made over $100 million in the past year. Find out who, and the 20 top earners.
For all the excitement surrounding rookies when they enter the NFL, it's rare to see them make an immediate impact on the field. It takes time…
11. Tyson Fury, $57 million
Scott Boras sounded a bit hoarse when he picked up the phone Sunday. He'd been talking with players all weekend, strategizing the next two wee…
That's a wrap on "The Last Dance," the 10-part ESPN series on Michael Jordan and the Chicago Bulls. Jordan was the big winner, but over the la…
"The Last Dance" has been a godsend for sports fans crushed by the absence of live sports during the coronavirus crisis. The epic docuseries a…
The 10-part ESPN documentary series "The Last Dance," which focuses on Michael Jordan's final championship season with the Chicago Bulls, has …
Reaches a settlement with supermarkets Jewel-Osco and Dominick's over a pair of ads in a 2009 commemorative edition of Sports Illustrated that…
"The Last Dance," a 10-part documentary on Michael Jordan and the 1997-98 Chicago Bulls, premieres.
Jordan is the first former player to become a majority owner in the NBA when the league's Board of Governors approves his $275 million purchas…
Marries Yvette Prieto. He becomes the father to twin daughters, Victoria and Ysabel, the following year.
Becomes part-owner of the Charlotte Bobcats and becomes, according to the team, "managing member of basketball operations."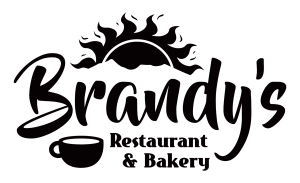 Brandy's Restaurant & Bakery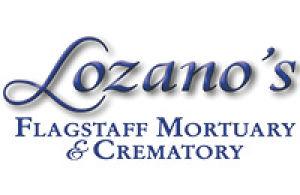 Lozano's Flagstaff Mortuary & Crematory
Jordan and wife, Juanita, divorce after 17 years of marriage. Juanita reportedly receives a $168 million settlement.
In the final NBA game of his career, Jordan scores 15 points on 6-of-15 shooting in a 107-87 loss to the Philadelphia 76ers. He leaves the flo…
Fired by the Wizards as president of basketball operations.
The Miami Heat retire Jordan's No. 23 even though he never played for the team.
Juanita Jordan files for divorce the same day Michael scores his 30,000th career point against the Bulls. One month later, the Jordans jointly…
Scores two points - the lowest scoring game of his career - in 12 minutes in a loss to the Lakers. The next day he's placed on the injured lis…
Announces he will retire for a third time after the 2002-03 season, saying there is "zero" chance of another return.