The Northern Arizona Lacrosse Pack high school club team split a double header in Arizona Lacrosse league action on Saturday.
Continental Rockies down the Flagstaff Mets, 7-4, to give Continental its sixth straight city title.
Rylee Snopek knew his team was winning and knew he hadn't given up any runs. But, that was it.
Flagstaff Mets starter Ben Taylor gives his team a quality start en route to a quarterfinal win over the Continental Cardinals in the Flagstaf…
If the weather cooperated earlier in the season, the 2010 Flagstaff City Majors Little League Tournament would still be a two-week event. But …
A group of fifth grade Flagstaff boys won the National Junior Basketball Las Vegas Invitational this past Sunday.
If Todd Hanley and Mike Lapsley had it their way, each season the 4A Grand Canyon Region title would have to go through the Flagstaff and Coco…
The Division II Flagstaff Eagles cross country team took a pair of boys and girls team wins at the Ray Wherley Invite Saturday in Prescott.
Sophomores Wheaten Smith and Cathron Donaldson led the way in a strong day for the Division III Coconino Panthers girls cross country team in …
It seemed like high school sports weren't going to be decided on at all at Flagstaff Unified School District's Tuesday board meeting — up unti…
The nets are up and volleyball is set to start soon. An established coach keeping her program at its lofty heights, a second-year coach ready …
One of Mike Schmieder's favorite aspects of being a head coach is getting calls from his former wrestlers, especially those who are off at col…
For many, the college football season officially begins this weekend.
Trump's advisers say the episode underscores how the president's unconventional style gets things done.
INDIANAPOLIS (AP) — Now that the Big Ten has a rescheduled kickoff weekend, coaches and players can start the sprint to opening day.
The NCAA Division I Council passed a wide array of sports schedules and changes Wednesday -- most notably a start date for the college basketb…
When it came time to confront a global pandemic, we should've known college football would whiff on the tackle.
Players were pumped. Coaches were stoked. Fans seemed relieved. Even the president was pleased.
University of Wisconsin athletic director Barry Alvarez, who was the football scheduling chair of the Big Ten's return-to-competition task for…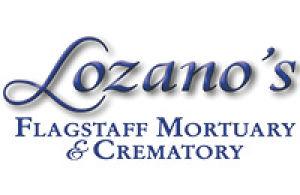 Lozano's Flagstaff Mortuary & Crematory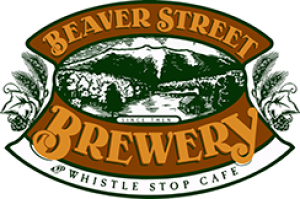 CLEVELAND (AP) — The Cleveland Indians are staying home for the first round of the postseason — with the New York Yankees coming to town.
PHOENIX (AP) — Madison Bumgarner pitched five scoreless innings to win his first game for Arizona in his ninth and final start this season, an…
NEW YORK (AP) — The Miami Marlins finished with their first winning season since 2009, beating the New York Yankees 5-0 Sunday behind a home r…
KANSAS CITY, Mo. (AP) — Brady Singer finished his rookie season with a stellar performance, Alex Gordon wrapped up his long Royals career with…
OAKLAND, Calif. (AP) — Mark Canha drove in four runs and the Oakland Athletics came back to beat the Seattle Mariners 6-2 on Sunday in their f…
LOS ANGELES (AP) — AJ Pollock homered twice and the NL West champion Los Angeles Dodgers completed a three-game sweep of the Angels with a 5-0…
ANAHEIM, Calif. (AP) — The Los Angeles Angels fired general manager Billy Eppler on Sunday after the long-struggling franchise finished its fi…