The Northern Arizona Lacrosse Pack high school club team split a double header in Arizona Lacrosse league action on Saturday.
Continental Rockies down the Flagstaff Mets, 7-4, to give Continental its sixth straight city title.
Rylee Snopek knew his team was winning and knew he hadn't given up any runs. But, that was it.
Flagstaff Mets starter Ben Taylor gives his team a quality start en route to a quarterfinal win over the Continental Cardinals in the Flagstaf…
If the weather cooperated earlier in the season, the 2010 Flagstaff City Majors Little League Tournament would still be a two-week event. But …
A group of fifth grade Flagstaff boys won the National Junior Basketball Las Vegas Invitational this past Sunday.
After taking the win over 4A Grand Canyon Region rival Lee Williams on Wednesday, the No. 8 Coconino Panthers didn't take long to get another …
A pesky Lee Williams squad gave the Flagstaff Eagles girls basketball team about as tough of a game as it could Thursday night at Flagstaff's …
It wasn't really pretty with 40 fouls called plus a junior varsity coach from Cortez getting ejected in the third quarter, but the Flagstaff b…
After being forced to shut down due to COVID-19 protocols, the 4A Conference No. 9 Coconino Panthers girls basketball team was cleared to hit …
Jose Montoya wasn't going to let all the hard work the middleweights put in go to waste Wednesday.
Since losing to Bradshaw Mountain Friday at home, the No. 4 Coconino Panthers boys basketball team has rattled off two wins in a row. Tuesday'…
Recently, when the Northern Arizona football team has faced Eastern Washington, the Lumberjacks couldn't pull off wins over the Big Sky power.
Keondre Wudtee's game-winning drive and game-winning touchdown pass to Coleman Owen in Saturday's win over Southern Utah got most of the headl…
Creighton basketball coach Greg McDermott said Wednesday that he offered to resign after asking his players to "stay on the plantation" in a p…
In this week's USTFCCCA Division I Cross Country National Coaches' Poll released on Wednesday, the Northern Arizona men's cross country team i…
Creighton basketball coach Greg McDermott apologized Tuesday for asking his team to "stay on the plantation" after a loss Saturday.
After the best offensive weekend of her young career, Northern Arizona volleyball freshman Lyla Hollis was honored as the Big Sky Conference O…
There are times Jay Wright looks out on the court and sees his Villanova guys run a play that surprises him, which isn't really the norm.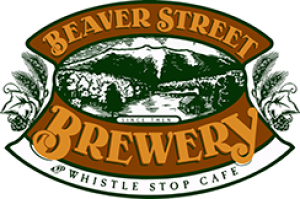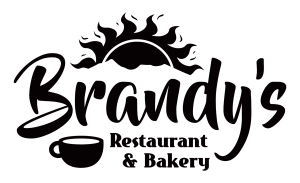 Brandy's Restaurant & Bakery
Shohei Ohtani figured he'd be careful in his return to the mound after two injury-spoiled seasons.
SACRAMENTO, Calif. (AP) — California on Friday lifted some coronavirus restrictions on outdoor sports and entertainment venues, clearing the w…
ATLANTA (AP) — Get ready for another season — hopefully, the last — of the most hapless act in sports.
OAKLAND, Calif. (AP) — Matt Chapman lunged to his right for a diving stop on a sharp grounder by Kurt Suzuki, leapt to his feet and fired a on…
SURPRISE, Ariz. (AP) — Outfielder Jarrod Dyson returned to the Kansas City Royals, finalizing a $1.5 million, one-year contract on Friday.
DETROIT (AP) — Spencer Torkelson's spring training began with an early setback when he cut his finger.
SACRAMENTO, Calif. (AP) — California to allow Major League Baseball, parks like Disneyland, live shows to resume at reduced capacity on April 1.