There's a silver lining in having to wait until the spring to take the court for the Northern Arizona volleyball team, which is using the chan…
Northern Arizona women's basketball head coach Loree Payne announced Wednesday the hiring of former Lumberjacks guard Olivia Lucero as an assi…
The NCAA Division I Council passed a wide array of sports schedules and changes Wednesday -- most notably a start date for the college basketb…
Northern Arizona men's basketball's all-time leading scorer Cameron Jones signed a contract with the SK Cherkasy Monkeys of the Ukrainian Supe…
Even with the football season for the Big Sky Conference on hold, the awards and preseason lists are still being churned out.
Tristen Vance and Brandon Lawless want to have some uncomfortable conversations on their new podcast that focuses on racial injustice, inequal…
In the first step in his professional career, recent Northern Arizona men's basketball graduate Brooks DeBisschop is heading to Belarus after …
Everyone loves a good comeback-from-injury story but for a few Northern Arizona football players, the comeback is on hold a bit longer than planned.
It took some time to get it cleared up after a firestorm of reports -- some contradicting, some confirming -- but the Big Sky Conference is pu…
After a whirlwind of reports made by various media members throughout Thursday, the Big Sky Conference has officially released a statement and…
Northern Arizona University is going ahead and charging students the $150-per-year athletics fee, and the $96-per-year student services fee co…
The outlook of the 2020 college football season feels like it changes by the day, but even so Northern Arizona is slated to start fall camp We…
Northern Arizona Athletics has "less than 3%" active COVID-19 cases among its athletes, a university spokesperson said in an email Friday.
When the XFL folded in April just barely into its inaugural season, Sammy Lawanson found himself having to find a coaching job in the middle o…
A trio of Northern Arizona football players landed on the 2020 Phil Steele All-American team, led by decorated Lumberjacks kicker Luis Aguilar.
Northern Arizona University was picked to finish seventh and ninth in the Big Sky Conference in the two preseason polls released Thursday.
In a vote by the conference head coaches, the Northern Arizona men's and women's cross country teams were voted the unanimous favorites to swe…
The Big Sky Conference released the coaches poll for the 2020 Big Sky Conference soccer season on Tuesday, and Northern Arizona landed at No. …
The Big Sky Conference announced that its virtual kickoff will happen a week earlier than previously planned. According to a Friday press rele…
The Mid-Eastern Athletic Conference joined the Pioneer League and the Ivy League as the three FCS conferences so far to nix fall sports offici…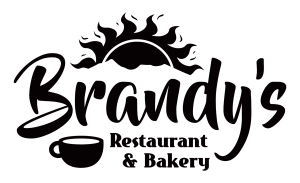 Brandy's Restaurant & Bakery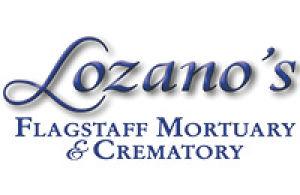 Lozano's Flagstaff Mortuary & Crematory
The Northern Arizona men's and women's track and field programs were honored by the U.S. Track and Field and Cross Country Coaches Association…
Following a college career where he finished as Central Michigan's all-time leader in assists and a brief stint overseas, Chris Fowler now fin…
The Lumberjack Sports Properties and Hubbard Radio Phoenix announced that KDUS AM 1060 will be the home to Northern Arizona football and men's…
More than most, Ewa and Maciej Bogusz understand the challenges many members of their rosters face in continuing their tennis careers.
According to a report Friday by The Athletic, the Pac-12 Conference is set to go with a conference-only college football season for 2020, a mo…
Four student-athletes in Northern Arizona's swimming and diving program have been recognized Wednesday by the College Swimming and Diving Coac…
After having voluntary workouts start back on June 15, Northern Arizona Athletics has released some information on its protocols for its resoc…