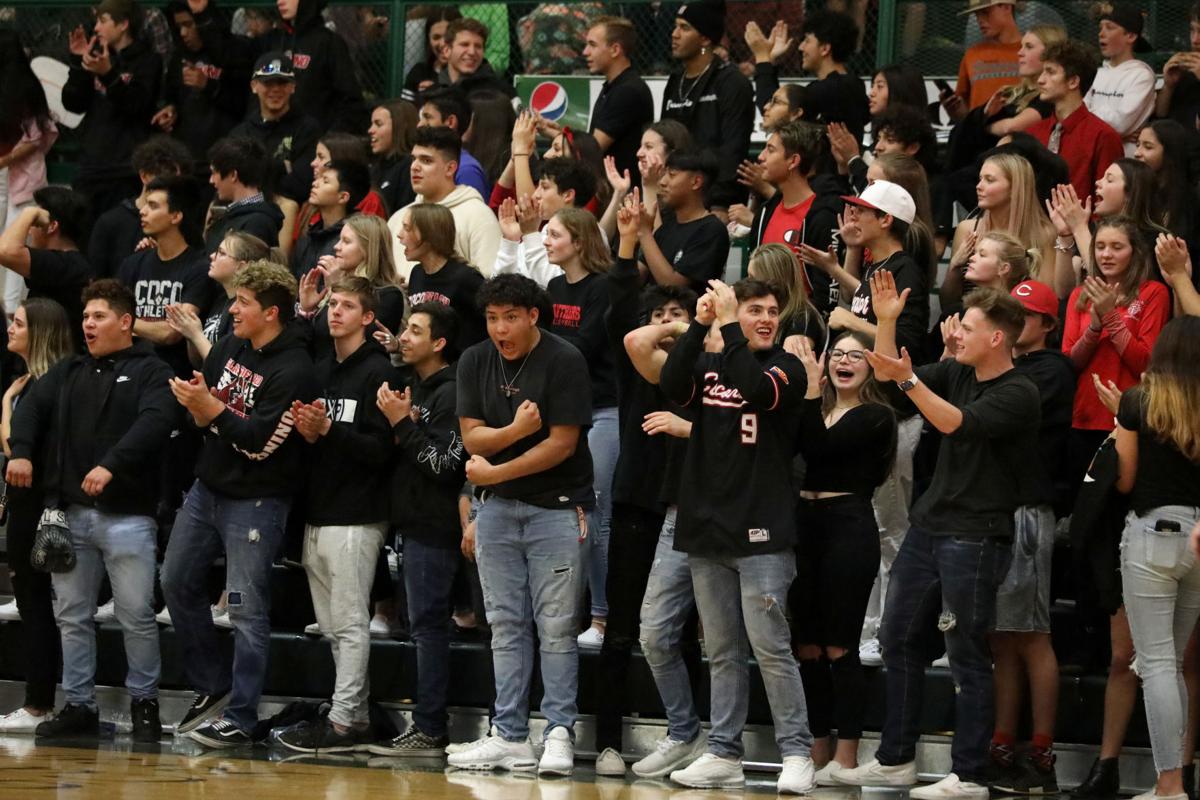 With the first date for practices slated for Monday, many counties in Arizona will have to wait a bit longer for winter high school sports to start.
On Thursday, the Arizona Interscholastic Association released numbers for all Arizona counties showing where each stands with winter sports right around the corner.
Coconino County is at 200.7 cases per 100,000 residents as of Friday, well above the 100 per 100K the AIA set as the benchmark prior to the start of fall sports. Coconino County also has an 6.4% positivity rate as of Thursday's numbers. Both of those numbers are down from previous marks of 240.5 and 8.4%.
According to Flagstaff Unified School District's new COVID-19 dashboard, there have been eight cases of COVID-19 since Aug. 17 that have resulted in individual or team quarantines. 
FUSD will discuss winter sports at its Tuesday board meeting, FUSD spokesperson Zach Fountain told the Arizona Daily Sun via email Friday.
"The Athletic Directors at Coconino High School and Flagstaff High School have prepared a Phase One workout plan and mitigation strategies, based on AIA recommendations, for coaches and student-athletes of the winter sports which has been reviewed by the FUSD Chief Health Administrator, administration, and local health officials," Fountain wrote. "Participation in Phase One workouts is recommended until the Winter Sport regular practice and competition are able to begin when health metrics are met."
That essentially means winter sports can do conditioning and not a ton else until it is deemed safe.
Soccer and basketball are considered moderate contact sports while wrestling is a high contact sport.
The following numbers need to be met for regular practice and competition for soccer and basketball to resume: under 100 cases per 100K residents, under 10% positivity and under 10% hospitalizations.
For wrestling, because it is high contact, the numbers differ. Cases per 100K needs to be under 75, under 5% positivity and under 5% hospitalizations.
Other counties in the state that are not allowed to start any winter sports practices at all are Maricopa, Apache, Gila, Graham, Greenlee, Navajo and Yuma. Just Mohave and La Paz have low enough metrics to allow winter sports practices to begin.
Pima, Pinal, Santa Cruz, Yavapai and Cochise are allowed to start practice and competitions with restrictions.
"Schools may begin practice in a given sport if numbers in their area are within permissible levels," the AIA stated in a press release. "Additionally, if schools use a set of local metrics that differs from the Arizona Department of Health Services, that documentation would need to be sent to the AIA for approval."
In the latest schools report, FUSD zip codes saw cases per 100K dip between the schools report for weeks ending Oct. 24 and Oct. 31, dropping from 282.2 to 206.9. The positivity yield also dropped from 7.8% to 5.6%.
Arizona reported over 2,000 new cases Thursday, the first time the state has had more than 2,000 new cases since Aug. 1. Also on Thursday, the United States crossed the 120,000 mark for new cases for the first time ever.
Fall sports will not be put on pause considering the numbers for winter sports, AIA Executive Director David Hines told Richard Obert of the Arizona Republic Thursday.
The reasoning, Hines said, is that the metrics were met for schools to start prior to the fall season and the AIA doesn't require schools to start and pause as cases are bound to rise and fall.