Undefeated Coconino and Flagstaff each get teams searching for their first wins in Week 3 of Arizona high school football.
It isn't just any old winless teams either. Both Flagstaff and Coconino are at Grand Canyon Region squads Mohave and Prescott Friday night respectively. 
The Panthers and Eagles have had close calls in all of their games so far this season. Coconino has won games by just one point and seven points while Flagstaff has won by seven and three -- it's been nothing but nail-biters to start the 2020 season.
Here's a look at both match-ups ahead of Week 3:
Coconino at Prescott
Prescott got the season started with a two-score loss to a sneaky solid Lee Williams team, then rebounded but fell short in a three-point loss to Apache Junction a week ago.
The winless Badgers could easily be 1-1, but plays didn't go their way in Week 2. Panthers head coach Mike Lapsley went as far to say that he thinks the Badgers could, or even should, be 2-0.
"Watching Prescott, they should be 2-0 in our eyes," Lapsley said after practice Thursday. "Absolutely. We know they are gonna come out hard, and we've been practicing at the next level knowing they are gonna come out hard and be ready to play."
The Panthers, on the other hand, got exactly what they needed in a 28-21 win over Lee Williams in Kingman.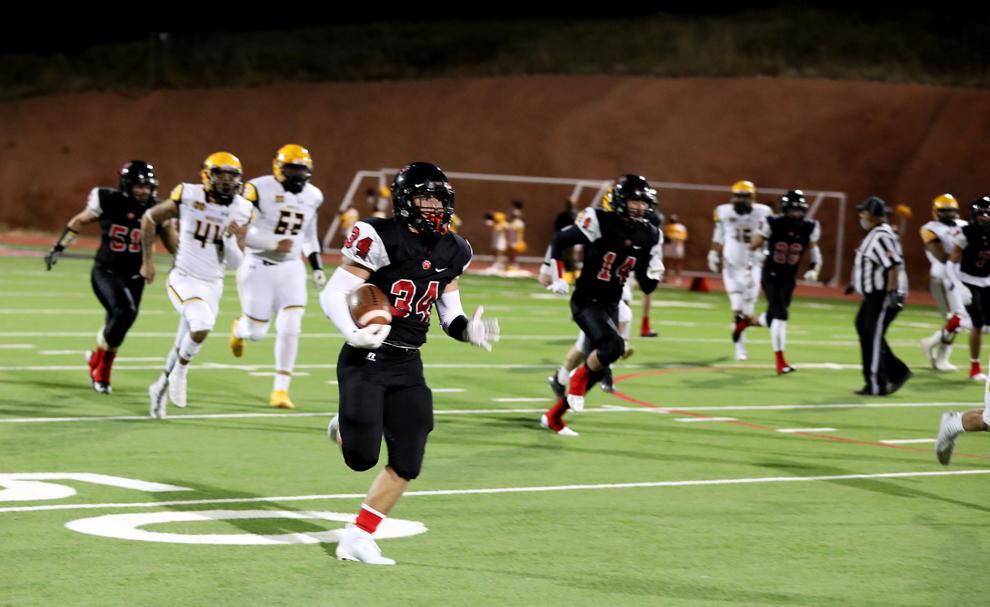 Running back Zach Bennett went off against the Volunteers. The Panthers star rusher went for 231 yards and three rushing touchdowns on 33 carries. It was the fourth time in Bennett's high school career he has rushed for over 200 yards in one game.
Quarterback Ryan Seery threw for 109 yards and one touchdown to give Coconino the extra boost it needed to get the road win.
Last season Prescott nearly got Coconino at Cromer Stadium in a 34-27 Panthers win in which Coconino had to rally from a 20-7 halftime deficit. Bennett rushed for 174 yards and three touchdowns in the 2019 win.
But a big difference this year is a lot of Prescott's main offensive contributors are gone. Four different players have thrown passes for Prescott, with Wyatt Snyder having the most at 17 attempts.
Other than that, the Badgers are running team with 63 carries as a team to just 27 passes. Nathan Wright has led the way for Prescott with 286 yards through two games and three touchdowns.
Wright is also the Badgers' most productive defender with a team-high 27 tackles, three tackles for loss and 2.5 sacks. Wright also went 4-of-4 passing and threw a touchdown against Apache Junction last week.
The Badgers have used their leading rusher just about everywhere this year.
"We have to take care of the run first and look for a play action, those kinds of things," Lapsley said. " ... Prescott's offensive coordinator (Joe Kersting) has done a great job over there -- compliments to the coaching staff. We got to be ready for everything and do our jobs every play." 
Flagstaff at Mohave
A season ago the Mohave Thunderbirds walked into the Walkup Skydome and handed the Eagles a killer third straight loss that when looking back almost certainly shot down the Eagles' playoff hopes.
Flagstaff is well aware and remembers that loss.
"Cliches aside, we don't change what we do week to week," Eagles head coach Todd Hanley said following practice Tuesday. "We run through our practice schedule, fix what we need fixed. ... Nobody knows better than us that Mohave can beat you. We don't need a reminder."
But this year, Mohave has struggled to say the least. The Thunderbirds haven't scored yet and have lost their two games by a combined score of 125-0 at the hands of Bradshaw Mountain and Mingus Union -- both teams that Flagstaff has beaten this year.
It's not like Mohave has done one thing especially well in either blowout loss. Bradshaw Mountain threw for 286 yards and five touchdowns as a team in Week 1 and Mingus Union ran all over the Thunderbirds in Week 2 with 253 rushing yards and seven rushing touchdowns as a team.
On the flip side, Flagstaff held Mingus scoreless in Week 1 and weathered a Bradshaw comeback in Week 2 to win in OT off a short Luis Jaramillo touchdown run to win it.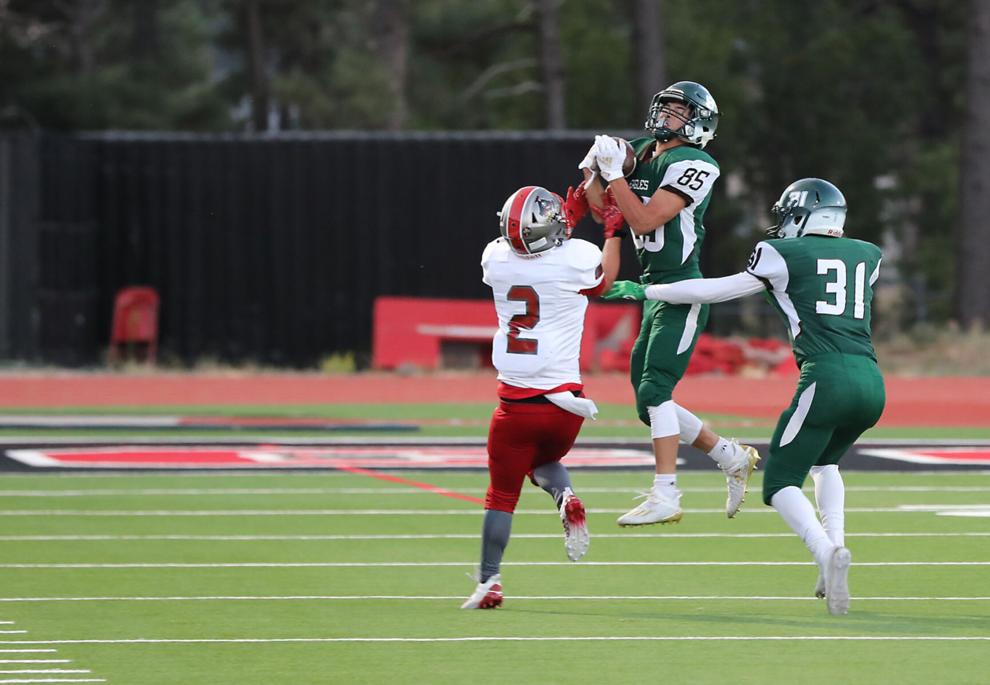 In the win over Bradshaw, the Flagstaff's offense was clicking and playing the way Hanley and his coaching staff envisioned heading into the year.
Quarterback Morgan Bewley was settled in. He threw for 201 yards and three touchdowns on just 7-of-11 passing. Following a turnover-plagued opener against Mingus, Bewley was composed and had zero giveaways against Bradshaw.
A big reason for Bewley's bounce-back game was because his best option and running mate Jaramillo was healthy. Jaramillo was knocked out of the Mingus game in the first half. He came back against Bradshaw with his normal workload and stat line of 195 rushing yards on 27 carries.
"We executed just about everything better than the week before," Hanley said. "It doesn't mean we still didn't make mistakes, but as far as across the board we were a much better team against a much better team -- no disrespect to Mingus, but Bradshaw Mountain was a really good football team."
Game info
Flagstaff: The Eagles (2-0, 2-0 4A Grand Canyon) kick off against Mohave (0-2, 0-2 4A Grand Canyon) at 7:30 p.m. in Bullhead City. 
Coconino: The Panthers kick off against Prescott at 7 p.m. in Prescott. Fans can tune in to KAFF Country 93.5/AM 930 on the radio or online.