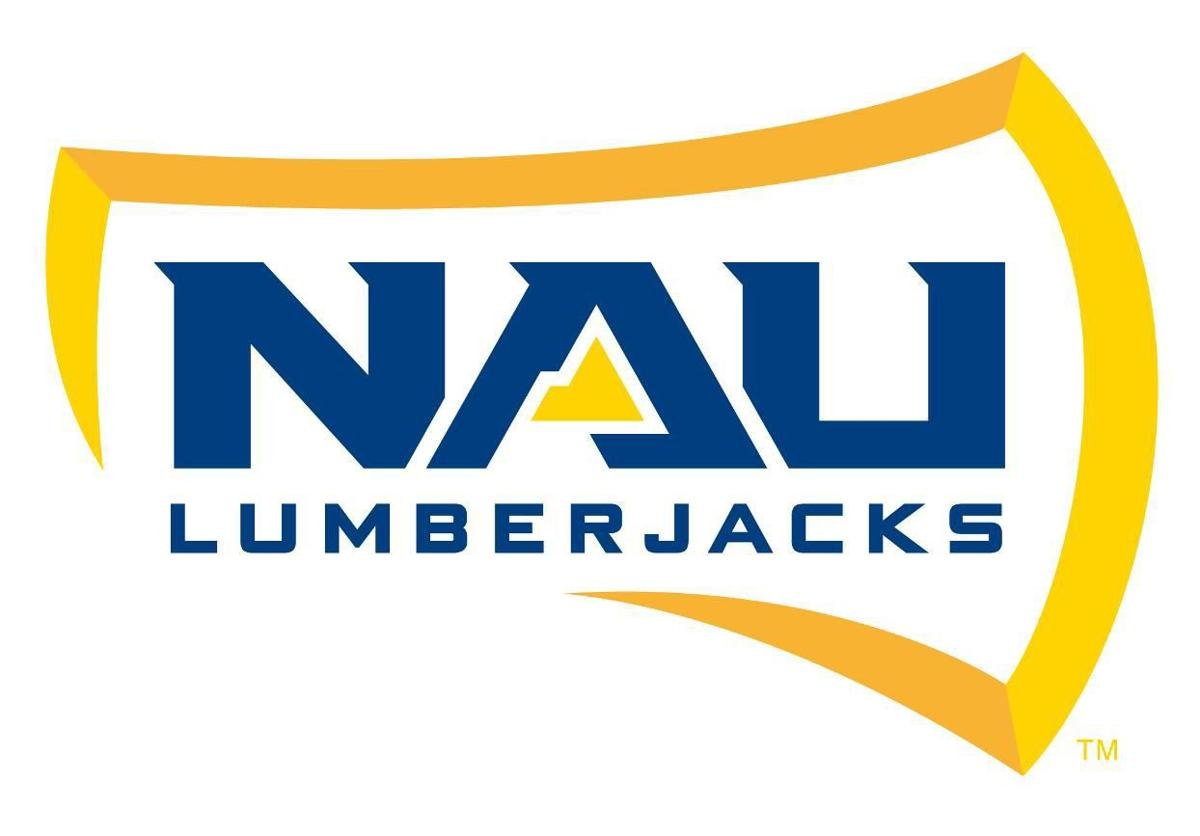 Tristen Vance and Brandon Lawless want to have some uncomfortable conversations on their new podcast that focuses on racial injustice, inequality and racism.
The two Northern Arizona football players hope to be educational, not argumentative. The idea, each said in a Zoom interview Friday afternoon, is to reach those who might not be aware of what is happening to Black Americans across the United States and continue the conversation on social injustice.
"What really inspired me is seeing a lot of really uneducated things among people on the internet," Lawless, who identifies as Latinx and whose Black father adopted him at a young age, said. "But what we really want people to understand is we are not coming to attack people or anything. Not everybody gets to see what is happening; a lot of people don't see it in their communities. Me and Tristen have grown up in identical areas in two different states, and we see what is going on."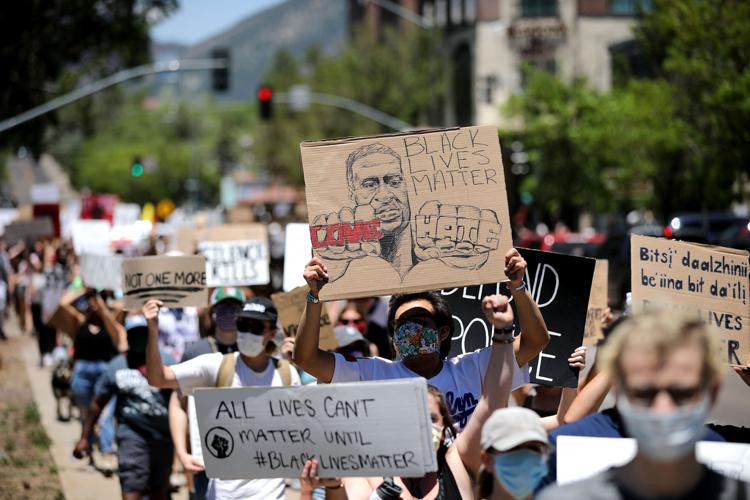 Vance echoed Lawless' sentiment, adding he hopes for constructive conversation through their podcast that will be called "Uncomfortable Conversations."
"We want to create a platform to have open discussion and education," Vance said. "We are here to just move things forward. We want to be constructive and we want push things forward in the best way we know how. ... Just because of the things we are going to talk about are so deep and so dark and there is so much detail to get through, our main goal is just to educate and influence."
Lawless and Vance's goal is simple: to reach and educate, however they can. Both have been outspoken in their own ways on social media and in their lives, sharing their thoughts on the recent deaths of Black Americans such as Jacob Blake, Breonna Taylor, George Floyd and Dion Johnson, at the hands of law enforcement.
Vance, who is Black, has had multiple experiences during his life where he has been singled out because of his race.
Recently, Vance recalled, he and his 6-year-old brother were waiting in his dad's car at the airport parking lot in the Valley to pick him up. While waiting, Vance said multiple police officers showed up and had guns drawn at him.
Five police officers were around him,  and Vance said he was taken out of the car and was placed in handcuffs on the ground quickly.
"The whole time there was a lot of turmoil and conflict," Vance said, adding it was unclear why he was being detained. " ... It really was a life-or-death situation. I've never really thought about it like that, and it is unfortunate because maybe one in every five or 10 people I know have experienced that at least once in their life. It's unfortunate we have that much trauma that we don't even realize that. ... The most unfortunate part was my 6-year-old brother was there the whole time."
Vance said his brother still asks him and his dad about that day months later.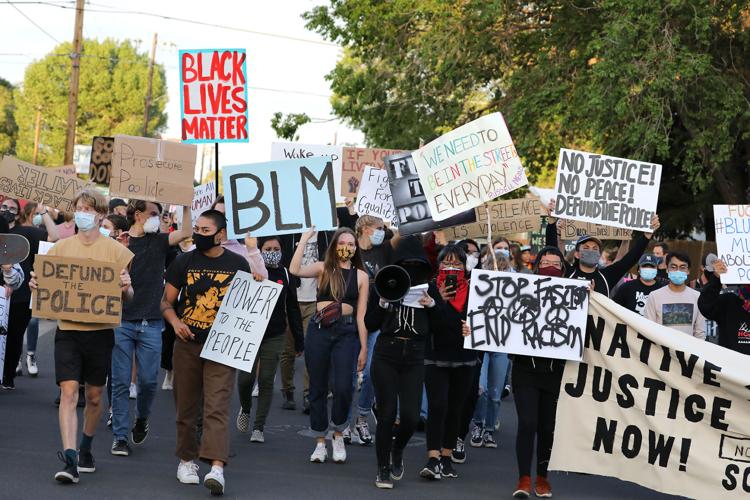 That is why Laweless and Vance's podcast is simply called "Uncomfortable Conversations." They understand having the discussion of racial inequality and racism toward the Black community isn't always easy, but they think it is a necessary step so others can know what is happening to that group of people.
They hope to amplify Black voices, while having a myriad of different voices on as the podcast develops.
It will likely stream on YouTube, Lawless said, and they hope to start recording and releasing episodes soon. Lawless said it is likely going to be an episode every two weeks but that is still in the works. Lawless, who is an avid photographer and videographer, has experience that will lend to the podcast and its quality.
He already posts photos on his Twitter page of protests as much as he can, something he feels is important to document and share with the world.
Helping others learn
A big thing the two want others to realize is that it is OK not to know exactly what the Black community has gone through but staying uneducated is a problem. To the duo, it is never too late to learn.
"Some people come from areas where they just aren't as many African-Americans or people of color, so they aren't educated on the topic," Lawless said.
Lawless said he hopes to bring others along and help them learn the through the experiences of Blacks, because some may simply not know.
"I think a lot of uncomfortable conversations need to happen," Lawless said. "We don't just want to bring people on who think the way we think, we want to bring people who are uneducated on the topic. ... We feel like we can educate people why Black Lives Matter is the thing at hand here. It's not that Black Lives Matter is important or Black lives are more important than others lives. It's that Black lives are at risk right now."
"That's fine if you have limited exposure to diversity because at the end of the day, the stories and the facts we want to bring out are real information," Vance added.
Credibility-wise, Lawless and Vance think their experiences with racism help them bring a stronger reality to their message.
Lawless admits that he benefits from white privilege because he passes for white, although being Latinx. That privilege, he said, can work to help raise more awareness of the violence against Black Americans.
"As a person like me, even though I am Latino, I get passed as white," Lawless said. "Especially in this world where I think white privilege is extremely real, it is going to take a person like me to tell people like me that, 'Hey, this is what's going on. This is my friend Tristen, someone I consider a brother, this is what he's been through.'"
"Not being racist isn't enough at this point," Lawless added. "You have to be anti-racism. You have to check your family members, your friends, you have to check everybody because at this point in time it's not OK."
Amplifying the right voices
Giving the right voices the platform is something Lawless thinks his media background can help with. While Lawless wants his own voice to be heard, he and Vance want to make sure the experiences of the Black community are shared.
"Yeah, you'll hear it from me, but I want you to understand it from Tristen because he has that experience," Lawless said. "I can't tell you that experience to be a Black person in this world because I don't live that."
Lawless talked about a team mentality of other communities supporting the Black community. While others shouldn't drown out the Black voices, others should step up, Lawless said.
"If people like you and I can speak up and use our voices, it can change the game for the better," Lawless said.
"There's a line between raising awareness and then allowing people to come forward," Vance added. " ... There is no limit or barrier to how far you can spread awareness and education."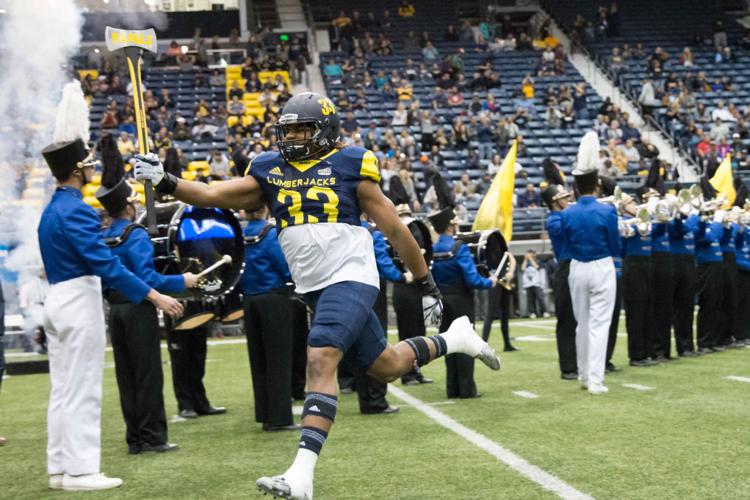 More athletes speak out
Lawless and Vance aren't alone among Northern Arizona athletes seeking to use their platforms to speak out on racial injustice.
Members of the men's basketball team were recently out at a Black Lives Matter protest in Flagstaff. Over the past few months after the killing of Floyd, members of the women's basketball team have made powerful statements -- along with members of the football team -- on social media.
Vance and Lawless wanted to make sure the podcast isn't just centered around the football team, noting they hope to have other athletes and activists join and share experiences with them.
"We are here to tell real experiences and real stories, and it's time for people to believe the stories," Vance said.
Be the first to know
Get local news delivered to your inbox!