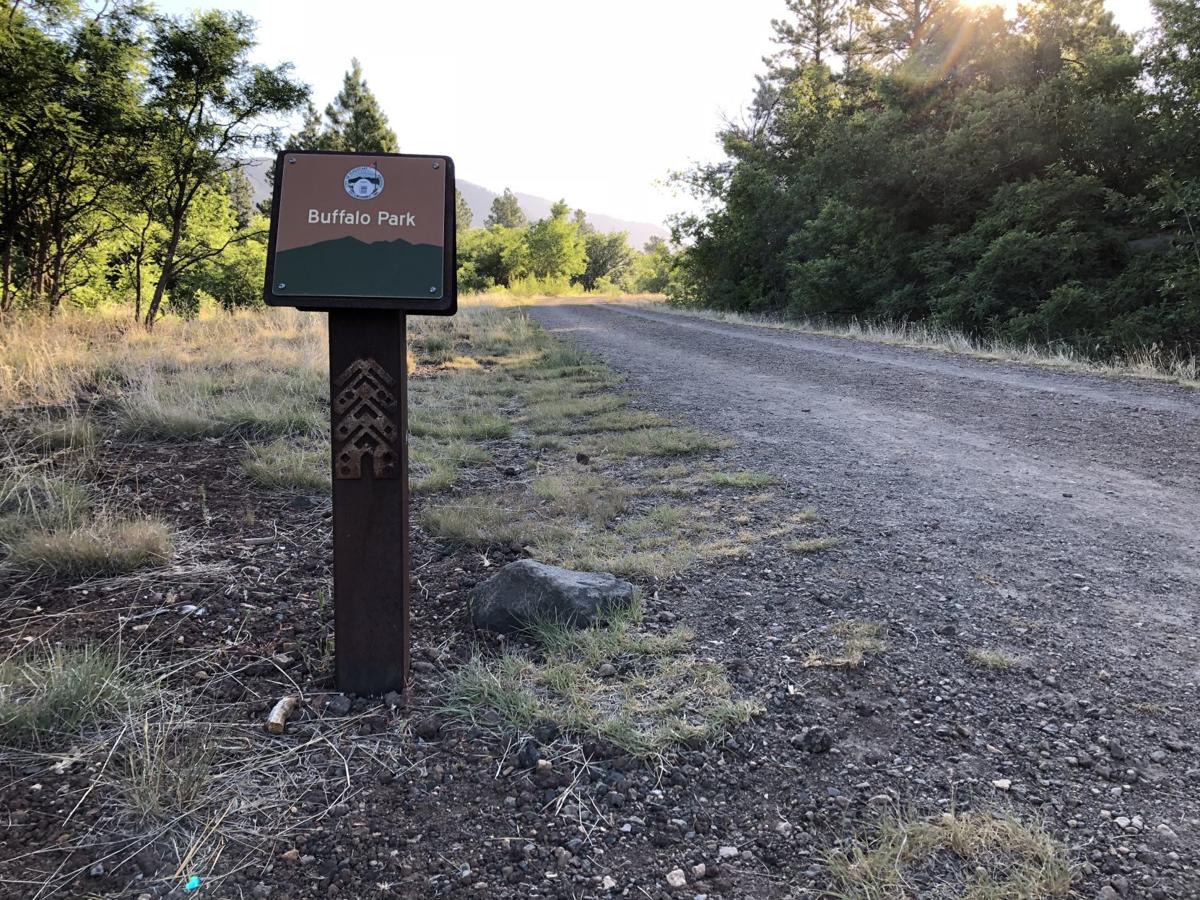 NAZ Elite head coach Ben Rosario had two initial reasons for wanting to put together an intrasquad race series for his professional running team.
For one, he wanted to give his athletes something to look forward to, something to train for, to be excited about. Secondly, he wanted to give the fans something to tune into, something they could connect to the team through while waiting out the pandemic and its interruption of the sports world.
But now Rosario possibly has three good reasons for the series, which he said will consist of three to four different outings in locations in Flagstaff or the surrounding area. Now, the races could be used as a type of tune-up, as Rosario indicated Wednesday that his team could make a return to real racing as early as August.
"We would not want to step on the track -- let's say in August in California somewhere -- against the other top runners in the country without some level of sharpness," Rosario said.
His sentiments are one of the many echoing around the world, as athletes have been expressing a need to get in crucial reps before trying to deliver the full product upon a return of their respective sport.
"We are the same way, we can't just expect to go out and perform without some pretty hard efforts behind us first, and that's what these can be," Rosario said.
At first, Rosario thought four races would make up the intrasquad series, but as orders surrounding COVID-19 shutdowns are being relaxed across the country, there is now a race against time to fit them all in.
"It looks like now there will be some more traditional opportunities in August," Rosario said. "So, I think, we only have a couple of months to get these races done, and we kind of have to space them out."
Rosario said he plans on having the intrasquad series take place at A1 Mountain, Buffalo Park and Mount Elden. Although the exact order has not been set in stone, nor times and dates, Rosario said he wants the Buffalo Park 2-mile loop to be sandwiched between the longer races.
He also thinks the series will be a cumulative effort, and that all of the athletes currently in Flagstaff who are healthy will participate in the event.
So far during the COVID-19 pandemic, the team has found successful ways to engage fans. In April, for instance, members of NAZ Elite took part in a virtual 5K, and the team received good feedback from its fans. On Wednesday, longtime member Stephanie Bruce filmed her 1-mile time trial, and it generated a lot of positive responses on Twitter and other social media platforms.
Her time of 4:35.1, paced by husband and NAZ Elite coach Benjamin Bruce, delivered, coming in for viewers as a PR.
"Follow Steph's lead and keep trying fun stuff in the absence of races. You might surprise yourself!!" a post on the team's Twitter account said.
In fact, the sports world itself might just end up being surprised at how much of these exhibition-type, head-to-head contests take hold after the pandemic eases up and sports returns to its normal self. And Rosario and the team want to make sure to record their series.
"It will be nice to have everything documented, and I guess it remains to be seen at how much these things will continue to happen," Rosario said. "Although I think there is a lot to be said for these sort of one-off, exhibition-type events, because look at golf the last two weekends, particularly this last one with Tiger and Phil, and Peyton and Tom, it was a big success. So I think there is a place in sports for the outside-the-box event every now and again."
Indeed, golf did have a successful weekend. "The Match: Champions for Charity" -- which had Peyton Manning and Tiger Woods facing off against Tom Brady and Phil Mickelson -- saw nearly 6 million viewers make the Sunday exhibition the most-watched golf telecast in cable TV history.
Rosario said runners should take a look at how such events can bolster one's brand, even when the pandemic is over.
"Certainly in our sport it's been very popular in the trail community," Rosario said, "like with the rim to rim to rim attempts at the Grand Canyon or the running the entire Appalachian Trail, running the entire Arizona Trail, those have been really popular."
Be the first to know
Get local news delivered to your inbox!