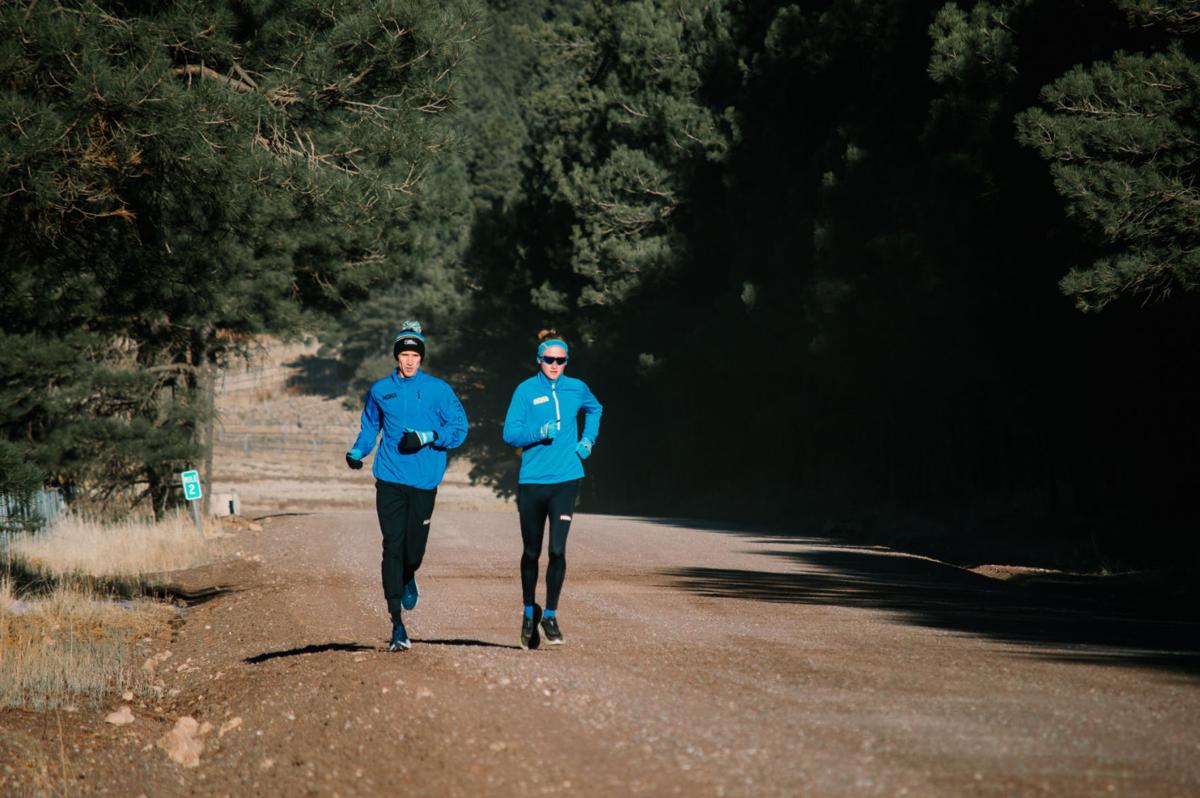 NAZ Elite has a lot to celebrate at the start of the new year.
Not even 10 days into 2021 and the team announced it was expanding its roster with a track runner known to many in the sport, and then NAZ Elite head coach Ben Rosario followed up that news with an announcement that the team will officially name its first-ever full-time assistant coach sometime next week.
Both moves are being made with the idea of making the team better as a whole.
NAZ Elite on Tuesday said it signed Ryan Hill, a three-time national champion on the track who brings with him faster 3,000- and 5,000-meter times than anyone already on the roster. Hill has also flirted a couple times with making the Olympics for the U.S. 5000m team.
"That's exactly what we want," Rosario said Wednesday during a phone interview of Hill, who boosts a 3000m PR of 7:30.93 to go with a 5000m best of 13:05.69
Rosario and the team have always embraced bringing in runners with better performances and times in order to bolster the squad overall.
"A rising tide raises all boats, so our athletes are excited about Ryan coming," Rosario said.
And it just so happened that Hill was on the market.
Rosario for years knew of Hill, who compiled quite a running career since really hitting the scene with a fifth-place finish in the 5000m at the 2012 U.S. Olympic Track and Field Team Trials, but he said he never really reached out to the seasoned athlete about joining NAZ Elite in Flagstaff.
Coming off a stint with the Nike Bowerman Track Club, during which he placed sixth at the 2016 U.S. Olympic Track Trials and won an outdoor national title and two indoor championships, Hill was teased to Rosario through agent Ray Flynn. Negotiations took place and Rosario said it was "incredibly professional on all fronts," leaving him with a good impression that got even better.
But Rosario and his team were busy for the last months of 2020 preparing for The Marathon Project in addition to still finding ways to navigate the pandemic. So an in-person meeting with Hill was difficult to conduct.
Turns out neither party really needed much more than a Zoom call, which involved Rosario, NAZ Elite members and staff surrounding the crew such as Wes Gregg, a chiropractor at HYPO2 who works with the team.
"My gut feeling was that this guy was just going to be an incredible addition to the team," Rosario said.
Likewise, the team hopes to be an incredible addition to Hill's career.
As in most sports, a change in scenery can make a difference for an athlete. Rosario says he hopes the NAZ Elite pairing with Hill will do just that and help Hill, who will soon be 31, get over the hump and make an Olympic team.
"That's what we are hoping to do," Rosario said. "That's in the way that we train, that's also just being here all year round in Flagstaff with teammates, new environment, new city. Sometimes it's just a spark -- has nothing to do with our training versus their training."
Hill arrived in town on Sunday, according to Rosario.
Hill's been representing the U.S. on other fronts, however, including taking second place at the 2016 World Indoor Championships in Portland, Oregon, in the 3000m.
"I'm very excited to start the next chapter of my running career with HOKA, Ben Rosario, and NAZ Elite," Hill, a North Carolina State product, said in a recent press release. "I can't wait to start training and learning the NAZ team culture; I'll do my absolute best to train hard, race fearlessly and share the journey."
The focus now for Rosario concerning Hill is making sure the new face makes the Tokyo Games, preferably in the 5000m.
Rosario and his crew will think more about the future for Hill after that. Besides, they have plenty of new pieces to start working in now.