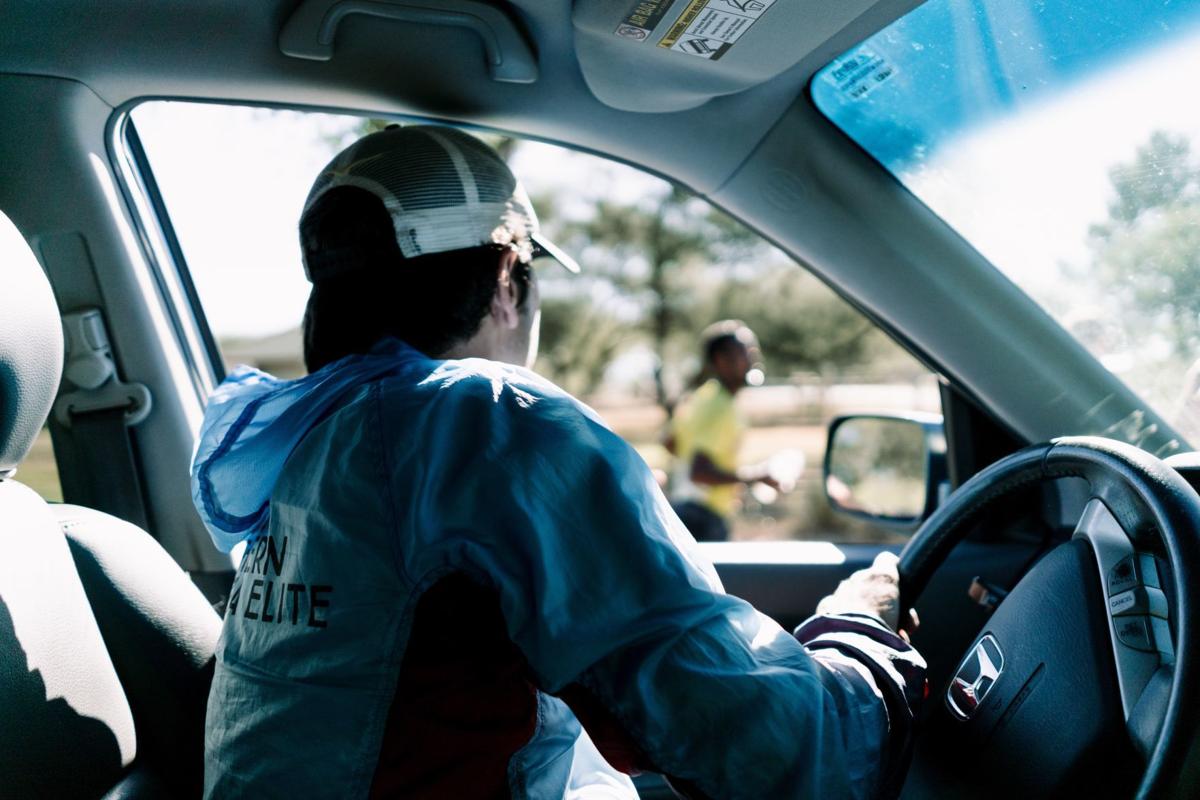 As NAZ Elite began training together once again in small groups, the energy and enthusiasm started radiating more fiercely through the squad.
"The fact that we are training together in small groups again has made an enormous difference," NAZ Elite head coach Ben Rosario said Wednesday. "The energy at practice is really good. And it's been awesome to see everyone so happy again, and that really makes a difference."
But NAZ Elite wants to make a difference on a larger scale, away from the track and the roads, so the running team decided to organize a COVID-19 relief drive for the Hopi village of Kykotsmovi, the location, according to Rosario, of more than 250 households searching for help during the coronavirus pandemic.
"It feels good to help people, it really does. There is a selfish aspect to it, too, and that's OK I think, because during this time you just want to feel like you are doing something," Rosario said.
The goal is to fill a truck with donations of items on Saturday coming from people in Flagstaff and take it to Kykotsmovi. NAZ Elite is asking that people looking to donate items do so by putting a box on their porch Saturday morning that Rosario and Vince Sherry of Run Flagstaff will pick up in the big Run Flagstaff truck. To donate, email Rosario at ben@nazelite.com with an address where donations can be picked up.
"We are just asking for all the things you could imagine needing," Rosario said, "so items such as toilet paper, personal items, paper towels, hand sanitizer, bottled water and things like that. We'll pick it up and drive it out to Hopi."
Donators are being asked to place their donations on their porch Saturday at 10 a.m., and between then and 3 p.m. Rosario and Sherry will be busy gathering the packages and filling up the truck.
Donating items for pickup is not the only way to contribute. NAZ Elite has a donate button on its website, as well, and Rosario said that more than $1,200 has already been raised.
"We are just going to take that money -- we've already started actually -- and we are going to go around to Walmart, Sam's Club, Safeway, and we are just buying everything you could imagine on the list," Rosario said. "And a lot of stuff for kids, because they don't have a lot to do, and they are supposed to stay at home. So we are getting basketballs, board games, just to make sure we bring the a truckload of stuff."
And Rosario's affinity with the Hopi continues to deepen, making the decision to help the community, known for its love of running, an obvious one -- especially after hearing of other Hopi tribes receiving support during the pandemic.
"I just really admire the Hopi people, and I don't pretend to understand everything, but I just love the interactions that I've had, whether it be with the cross country teams, going to the tribal dances that I've gone to with my family. I just find the people to be wonderful," Rosario said.
According to Rosario, most relief efforts for the Hopi have been for individual villages. So when Wendi Lewis, the longtime liaison between NAZ Elite and the Hopi, reached out to NAZ Elite for support in favor of the Kykotsmovi, Rosario raced to cause.
"We're just trying to do something for them that will make a difference," Rosario said.
Be the first to know
Get local news delivered to your inbox!