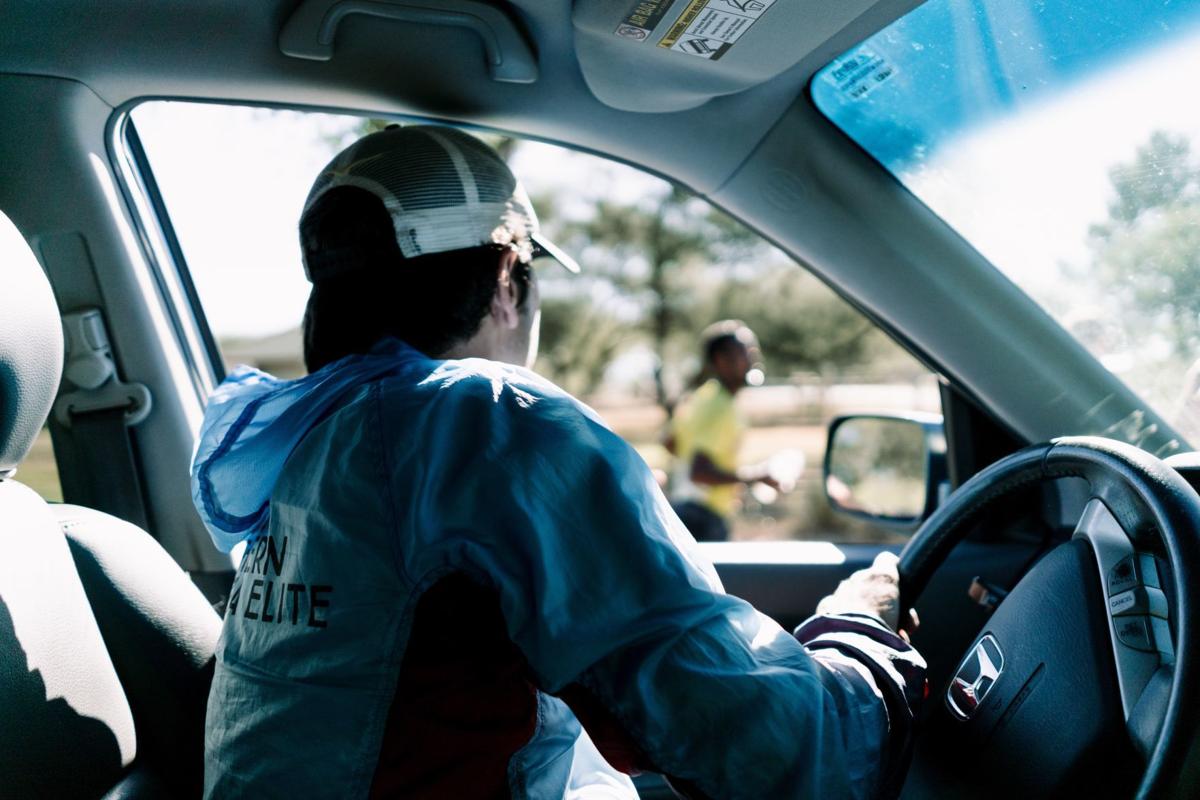 A lot has changed in the past two weeks as the coronavirus wreaked havoc on the sports world.
Ben Rosario's approach to the situation, a world pandemic, has not.
When news began emerging that major sports such as the NBA were temporarily suspending the seasons or cancelling completely, which was the NCAA's decision for spring season programs, the head coach for NAZ Elite said he was going to follow guidelines put in place before him when it came to COVID-19. That was his stance Tuesday when he learned the news that the Summer Olympics were postponed until 2021.
"Our position as a team, as a unit, was always for what's best for the world," Rosario said Tuesday not long after news about the Olympics broke. "Let's listen to the medical professionals, let's listen to the CDC and World Health Organization, and whatever they say is best is what we wanted. So if the Olympics officials have spoken to those in the know and have determined it's not safe to have them this summer, then by all means let's move them. I think that's the only possible way to look at this thing."
No concrete dates have yet been set for the move of the Olympics into 2021. There are plenty of other questions still in the minds of athletes who are either already Olympians for this cycle or are still looking to qualify for the Tokyo Games.
Meanwhile, other entities in the running world have started to react to the change in the Olympics calendar. The international governing bodies for track and field are now determining the flexibility of events slated for next summer, including the 2021 World Championships, adding more scheduling and decision quandaries for coaches and athletes.
Still, some things stay the same for Rosario while others change drastically in the blink of an eye.
"Like always, there are two main things in terms of what I am dealing with. I am dealing with the short term and I am dealing with the long term," Rosario said.
The short term for Rosario and NAZ Elite means following guidelines while living and training in Flagstaff, setting an example of social distancing for fans locally, nationally and worldwide. 
NAZ Elite has limited the workouts they do together and the number of times they meet for training. Rosario is only allowing the team to train in packs of three or less runners at a time.
He's doing what he can. If it ends up his team can do more, they will. If they have to deal with more limitations as the coronavirus pandemic increases, they will.
You have free articles remaining.
"We can't be meeting in a gym, that's not safe," Rosario said. "We can't be having our group focus sessions that we normally have every Thursday with our sports psychologist. We can't be meeting on the track for drills and touching hurdles and all these things. That's all gone, we are not doing any of that."
Sid Vaughn was expected to fly back into town on Wednesday, but Rosario said he won't be able to rejoin the team for workouts and other activities for two weeks as a precaution.
While NAZ Elite athletes take a break from their normal routine of mastering long-distance running, they are mastering their social-distancing skills. The team's been picking up the pace on social media platforms, trying to stay connected to fans Rosario says are hungry for content.
There are a few more reasons why NAZ Elite has made sure to try to stay ahead of the pack on social media.
"Number one, it's our job," Rosario said.
NAZ Elite has always looked to add charismatic athletes to its roster not afraid to interact on all levels with fans. Rosario tells his athletes they are "brand ambassadors" for HOKA ONE ONE and other sponsors.
And after taking last week to find a pulse on their fan base while the coronavirus continually caused more and more changes to the sports world, NAZ Elite found their was a need for content and interaction.
"Now, they don't want to see photos of us running outside together; nor would that be appropriate," Rosario said. "We definitely felt that they wanted content, so we are making a concerted effort to give them content across all of our channels, and most of it is fun, interactive and engaging, and I think that's what people want right now."
While Rosario wants his athletes on social media during this time, he's also reminding them not to consume too much themselves, especially when it comes to COVID-19 content.
Rosario said the social media aspect can be a break from the onslaught of the stress of the unknown, as it gives his athletes something to do, but added that they must stay mentally healthy as well during this time.
Aliphine Tuliamuk punched her ticket to the Tokyo Games late in February when she won the U.S. Marathon Team Trials for NAZ Elite. Her future heading into the Olympics has now changed with the IOC's announcement.
Meanwhile, other NAZ Elite athletes will have to also face big schedule changes, such as the Boston Marathon, the world's most celebrated footrace, being postponed from April for Sept. 14.
"It's very difficult when you have planted in your mind for such a long time a specific time frame and in some cases a specific day that's going to be one of the biggest days of your life," Rosario said, "and to have that not be the case anymore, that uncertainty is challenging. But I do get the feeling that the overarching vibe is that we are fortunate, and that things could be worse and that we are thankful for the job we have and that we can still do our job."
Be the first to know
Get local news delivered to your inbox!