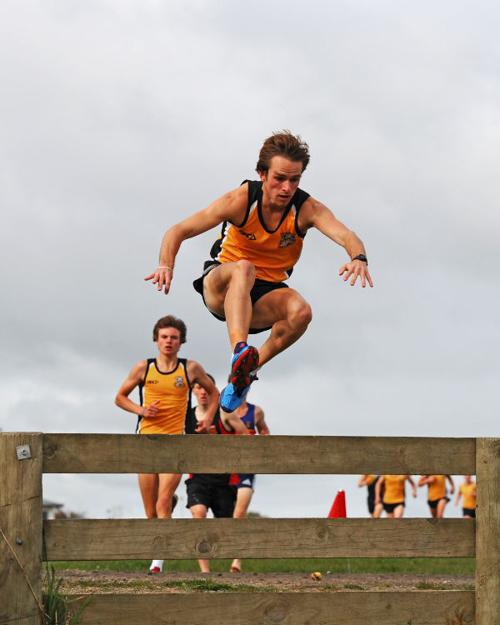 Members of NAZ Elite are putting things in perspective, realizing that they "have it pretty good" when it comes to their sport during the pandemic that is currently wreaking havoc on the world.
"I think our sport allows for some more flexibility than some," NAZ Elite head coach Ben Rosario said Tuesday.
As a result of closures, cancellations and postpones stemming from the coronavirus pandemic, athletes from the amateur to professional rankings have been scrambling to stay in shape while keeping their fingers crossed that their respective spring and summer seasons might still have a chance to take place in some fashion.
Rosario's happy that he can still provide his runners with workouts during this time when everything seems to be in limbo. He's also glad his runners are adapting and remaining optimistic during times that can feel dour.
Last week, the team decided to train completely as individuals instead of in small groups.
"Sure, they are doing them by themselves," Rosario said, "but, geez, it's better than nothing."
With uncertainty still surrounding the running world in general and scheduling changes occurring nearly daily when it comes to racing, Rosario is more concerned about keeping his runners engaged mentally than he is worried about the level of their fitness. So, he's switching up their workouts for now, changing the places, paces and terrains.
He said some of his runners are actually enjoying the shift in gears.
"We will take anything we can get right now. We are trying to find ways to improve during this strange time," Rosario said.
Both Rosario and NAZ Elite member Matt Baxter see the situation as bittersweet in ways, especially in terms of team.
"It makes you appreciate the team more, and it's not bad to have a break from the team once in a while," Baxter said Wednesday with a chuckle.
Baxter and a handful of his teammates were chasing Olympic qualifiers before COVID-19 put an abrupt end to racing for the time being. In late January, he set a personal best in the 5,000-meters at the BU Terrier Invite when he took fourth overall at 13:27.61.
"I would say that I was the fittest I have ever been coming through February," Baxter said, "and then suddenly in a few weeks it's like, 'OK, what do I do now?' Then in a few more weeks it's like I feel fit again from taking time off because there is nothing to build for."
Moreover, on Tuesday, World Athletics announced it was postponing all qualifying procedures through Nov. 30, meaning athletes will not be able to achieve Olympic qualifying standards or enhance world ranking positions during the shutdown window. World Athletics set the new qualifying window for Dec. 1 through June 29, 2021.
"That's a little bit disheartening for some of our athletes who were hoping to get qualifying marks when things started up again possibly late this summer or in the fall," Rosario said.
Those who have qualified for Tokyo, however, do not lose their spots. NAZ Elite's Aliphine Tuliamuk, for instance, won the U.S. Olympic Team Marathon Trials in late February, and her position is not in jeopardy.
On Wednesday, more changes came, as it was announced that the track world championships were rescheduled.
But Rosario added that his athletes are handling the news the best they can. Baxter said running has been a relief -- even though the way he runs is changing.
Yet, Baxter has seen his days of running alone. When he finished high school in New Zealand, he spent much of his time training by himself before joining the Northern Arizona cross country and track and field program three years later.
"I am used to kind of just grinding it out by myself," he said.
When he came to Northern Arizona, he developed a new appreciation for being part of a team.
"When you are with your team, sometimes you do a workout and you just don't even think about it. You do workouts and you can just push yourself even harder when you are with people," Baxter said.
Baxter said the recent shift in focus has been tough, going from training and racing at 110% to backing off and maintaining a degree of fitness.
"Now it's like we have all the time we want to really pour in some miles and get a great buildup. And, ideally, with no interruptions as well," Baxter said.
Rosario just doesn't want his athletes putting the pedal to the metal right now. He feels as long as they are out running, they are making gains, even if they are small ones.
"If you push the envelope too much, you risk getting too fit, honestly, and we just kind of want to be pretty fit, but not really fit," Rosario said. "We want to be the kind of fit where once we find out what we can actually gear up for, then we can start ramping things up and getting really, really fit."
So as the saying goes, it could be worse.
"Sure, they are doing them by themselves, but, geez, it's better than nothing."

-- NAZ Elite head coach Ben Rosario
Be the first to know
Get local news delivered to your inbox!