Since Loree Payne was introduced as the Northern Arizona women's basketball head coach in the spring of 2017, she has continually said she wants to build a winning culture. After the program's best season in over a decade, the Lumberjacks are well on their way.
The Lumberjacks finished tied for fourth in the Big Sky Conference, seeing their season end at the hands of the league's top team, Montana State, by just five points in the Big Sky tournament semifinals. Northern Arizona was set to compete in a postseason tourney, according to Payne, but won't get the chance following cancellations caused by the coronavirus outbreak.
The Lumberjacks increased their win total by four for the second straight season, going from eight wins in Payne's first year in 2017-18, to 12 the next and 16 this season. Northern Arizona went 16-15 overall this year, the program's most since 2006-07, and it finished 12-8 in the Big Sky, the most since 1997-98.
Things were done that hadn't happened in years and, according to Payne, it's just the start of potential sustained success for a program that is turning the corner.
"I think it's very exciting what we can accomplish in the future after what was really a turn-the-corner type of year for this program," Payne said Friday.
With the entire starting lineup expected to return next season, there hasn't been this type of excitement around the women's program since the days of Charli Turner Thorne, Meg Sanders and the early years of the Laurie Kelly era.
Junior Khiarica Rasheed had a break-out year in which she averaged 16.5 points on 49% field goal shooting and 47% shooting -- on 36 tries -- from 3-point range and 7.2 rebounds per game. She led the Big Sky in scoring in conference-only play at 18.9 points per game, earned All-Big Sky First Team honors and was a contender for conference player of the year. 
Rasheed took her scoring to new levels again, going from 7.4 points per game her freshman season to 12.8 and then adding her strong junior campaign. The undersized center has become one of the most efficient players in the Big Sky as her field goal shooting clip in conference play was second in the league.
"One of the biggest things is just that she has expanded her range," Payne said. "Her freshman year, no one really knew about her. Her sophomore year people were able to play off her a little bit, and this year, with her being able to knock down that 3, people had to come out and guard her."
After Rasheed scored 513 points, which landed her fifth most in a single season in program history, she is up to 1,130 points, which ranks seventh in program history. Barring any injuries, Rasheed should finish next season in the top three in scoring if she matches her total from this past year.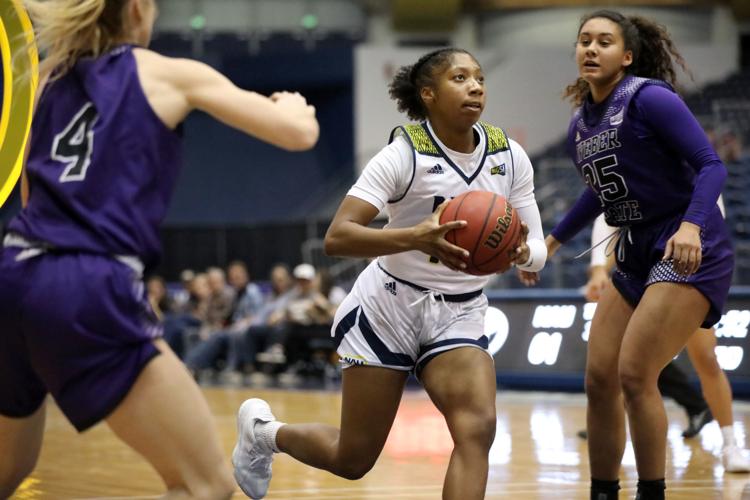 Rasheed would have to average at least 26 points per game to tie Amy Patton's program-best 1,938 career points mark, making that a tough mark to hit. To get to second place, Rasheed would need to average at least 17.6 points per game -- which, if her career trend of improved scoring holds, she could reach next season assuming she stays healthy.
THE TREND UPWARD
Northern Arizona's starting lineup is made up of three former transfers and two home-grown talents, so it was only a matter of time until all the talent was eligible and able to gel, Payne said.
"It kind of was one of those 'Hey it's all coming together,' and we got all those players that did have to sit out and were finally able to play on the court together this year," Payne said. "We knew what we were capable of once that was able to happen."
Nina Radford earned Big Sky Newcomer of the Year after sitting out the 2017-18 season due to transfer rules, while former transfers Caitlin Malvar and Jacey Bailey earned honorable mention and All-Big Sky Second Team honors respectively in just their second seasons playing for Northern Arizona.
Malvar started her career at Puget Sound playing for Payne before making the big leap from Division III to D-I, while Bailey transferred from Florida Atlantic and sat out along with Malvar in Payne's first season in 2017-18.
Payne's first year saw then-freshmen and current starters Lauren Orndoff and Rasheed get -- maybe a bit more than expected -- minutes early on. The two started 20 and 23 games respectively while playing more than 22 minutes per game each. That early time, Payne said, was an important start for each as they developed and played parts in building the program back up.
"They've been huge, pivotal pieces in changing this culture and being the foundation," Payne said.
The development of the starters and other contributors has allowed Northern Arizona to finally play the pace-and-space style Payne has wanted. Each player in the starting lineup is a threat from the arc, making driving and cutting lanes wide open at times.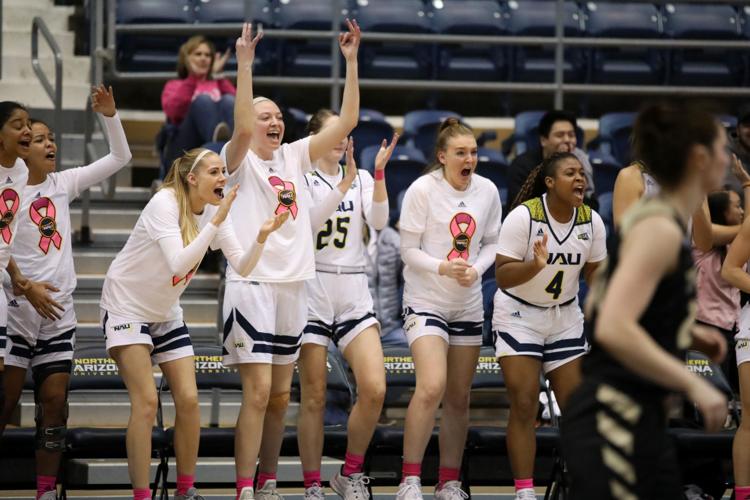 Northern Arizona scored 72.2 points per game, four points better than its production in 2017-18. The open space and multiple scoring options across the lineup gave Payne one of the Big Sky's best offensive attacks.
The starting lineup of Malvar, Orndoff, Radford, Bailey and Rasheed was the only starting lineup in the Big Sky to start all 31 games together, speaking to the consistency and lack of injuries the team saw this past season.
RECORDS SET AND STREAKS SNAPPED
The Lumberjacks did a number of things this year that hadn't happened to the program since it's previous run of success in the 90s and 2000s.
Northern Arizona had four players earn postseason conference honors for the first time since 2006-07. The Lumberjacks also advanced to the Big Sky tourney semifinals for the first time since 2006-07 while finishing highest in the conference standings since that year as well.
The Lumberjacks had a five-game winning streak for the first time in 14 years, and during that stretch Malvar recorded the first-ever triple-double in program history with a monster 17-point, 11-rebound, 11-assist showing in a double-overtime thriller against Sacramento State.
In that same game against Sacramento State, the Lumberjacks set a new-school record for points in a single game with 114.
LOOSE, BUT FOCUSED
It is hard to not notice the type of fun the Lumberjacks have on the court, or on the bench. That type of relaxed fun has played a massive part in building the winning culture.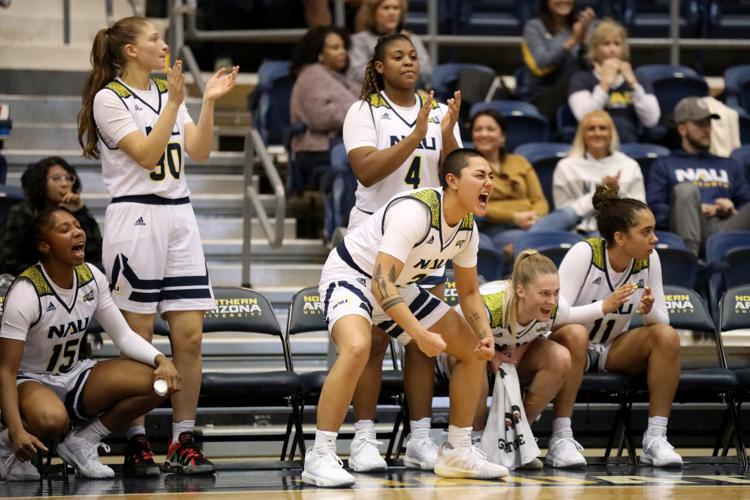 It helps that the team knows when to rein it in.
"We have a great group of kids, and we have really set that environment of 'Be who you are and do you. We won't judge you for being you,'" Payne said. "And we got some strong personalities and we have to dial it back sometimes."
NEXT YEAR
With most of the team's production back, it is safe to assume the Lumberjacks could be an early favorite to make noise in the Big Sky as Rasheed looks like an early contender for conference player of the year in 2021.
Be the first to know
Get local news delivered to your inbox!