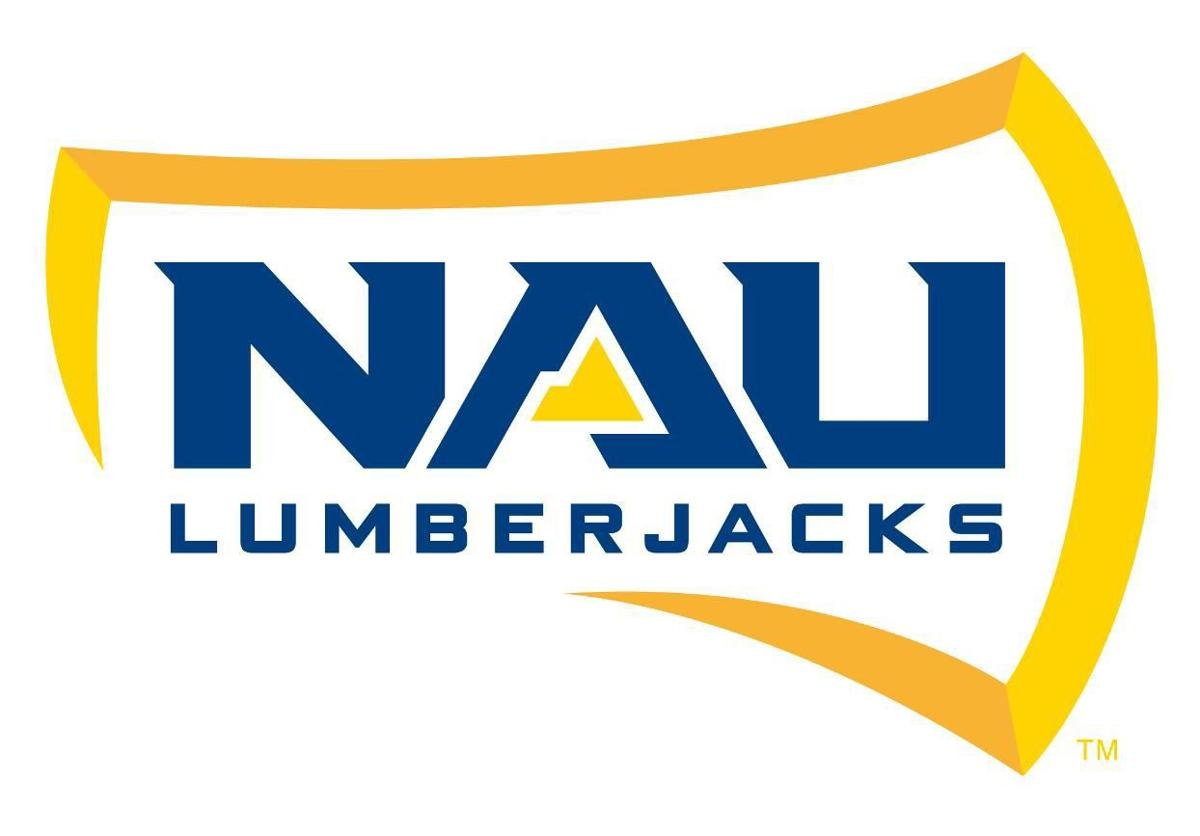 Voted first in the Big Sky preseason poll, the Northern Arizona women's tennis team now enters this weekend's conference tournament needing just two more victories to return to the NCAA Tournament.
The Big Sky's defending tournament champion, the Lumberjacks enter the tournament facing a unique circumstance as they enter Saturday's semifinal facing the Portland State Vikings (9-10) for the first time since February 2020.
"It's definitely different than in the previous years where we saw each opponent during the regular season; however, we are making this weekend about ourselves and we are preparing mentally," Lumberjacks head coach Ewa Bogusz said. "We are where we want to be with our tennis level and with our physical preparation. I think the girls are in a good mindset right now."
The two programs did not share a common opponent during the regular season. Finishing as the runner-up in the Big Sky's North Division, Portland State beat Montana, Montana State and Idaho before falling to division champ Eastern Washington.
After locking up a tournament berth with a 4-3 victory against Idaho, two months after dropping a nonconference meeting against the Vandals in Eugene, Oregon, the Vikings nearly beat the Eagles on the road for the North Division title.
The middle of the Vikings' lineup has been Portland State's strength this season. Freshman Capucine Sanoner enters the tournament with a 10-3 record on court 2, including a 4-0 run against the Big Sky.
Fellow freshman Makoto Ohara holds a 7-4 record at No. 3, while junior Emily Rees finished the regular season 4-2 on court 3 and 8-3 on court 4. Rees played No. 6 against the Lumberjacks last season, winning 6-3, 6-3 after falling 6-1 at No. 3 in doubles.
Portland State's No. 1 Lotti Meszaros dropped both of her matches against Northern Arizona in the past, with a 6-2, 6-2 loss at No. 1 in 2020 and a 7-5, 6-2 loss at No. 2 in 2019. No. 6 Gerda Upeniece has also faced NAU twice in her career, falling 6-2, 6-1 at No. 6 in 2019 and 6-1, 6-2 at No. 4 in 2018.
Sanoner and Ohara hold a team-best 11-3 doubles record at No. 1 this season, with both winning Conference Player of the Week once during the regular season. Meszaros and Rees finished 9-8 at No. 2 and Upeniece and Ashley Ramirez hold a 11-4 record at No. 3.
One of Upeniece's losses came against NAU's Ellie Millard, who holds a 3-0 record against Portland State in singles. Elinor Beazley earned a three-set victory at No. 5 last season as well as a 6-1 win at No. 3 in doubles while Mimi Bland helped clinch the point with a 7-6 victory at No. 1 doubles.
NAU's entire singles lineup will enter the tournament coming off a victory, led by Mimi Bland's 12-match win streak, while Gina Dittmann trails by one with an 11-match run. Bland's 14 victories this season lead the Big Sky Conference, with her 13-1 record at No. 3 well ahead of any other player.
Fans will be able to attend Saturday's 8 a.m. semifinal -- as well as the championship match set for 8 a.m. on Sunday -- but must wear masks when in attendance at the Phoenix Tennis Center.
Saturday's winner between NAU and Portland State will face Eastern Washington or Weber State, which also play at 8 a.m. in Phoenix on Saturday morning.
Track and field
A group of distance runners will travel to the West Coast Relays in Fresno, California, on Friday.
Several unattached and professional runners from Adidas, Brooks, Hoka One One, Impala Racing, Paras360, Peninsula Distance Club, and Oiselle Volee will also be in the mix.
The Lumberjacks will compete in the 1,500-meter, 5000m, and 10000m men's and women's races.
Senior Cade Burks, junior Theo Quax, sophomore Caleb Easton, and freshmen Nico Young and Kang Nyoak will run in the 1500m for the men.
Seniors Hannah Behunin and Pipi Eitel, junior Bryn Morley and sophomore Jesselyn Bries will run in the women's 1500m.
Behunin and Morley stand seventh and 12th in the Big Sky, respectively, entering the day, while Eitel and Bries have yet to record a time this season. The race will be Bries' outdoor track debut as well.
The men's 5000m will feature seniors Luis Grijalva, Aldo Marquez, Beay Prince, John Shea, Brodey Hasty, sophomore Drew Bosley and freshman Santiago Gomez-Prosser.
Prosser currently holds the fifth slot in the Big Sky, with Quax in seventh.
Seniors Mikayla Malaspina and Delaney Rasmussen, juniors Taryn O'Neill, Cassi Land and Abby Riordan, and sophomores Annika Reiss and Elise Stearns will compete in the women's 5000m. Behunin and Bries will also run in the event.
Malaspina ranks third in the league, while the remaining women look to record their first times of the season.
The men's 10K will include senior Blaise Ferro, junior Ryan Raff and sophomore Abdihamid Nur.
The last time Ferro and Raff competed in a 10K was in 2019. Nur will run his first collegiate 10K in Fresno. Senior Jeralyn Poe and junior Jessa Hanson will race in the women's event of the distance.