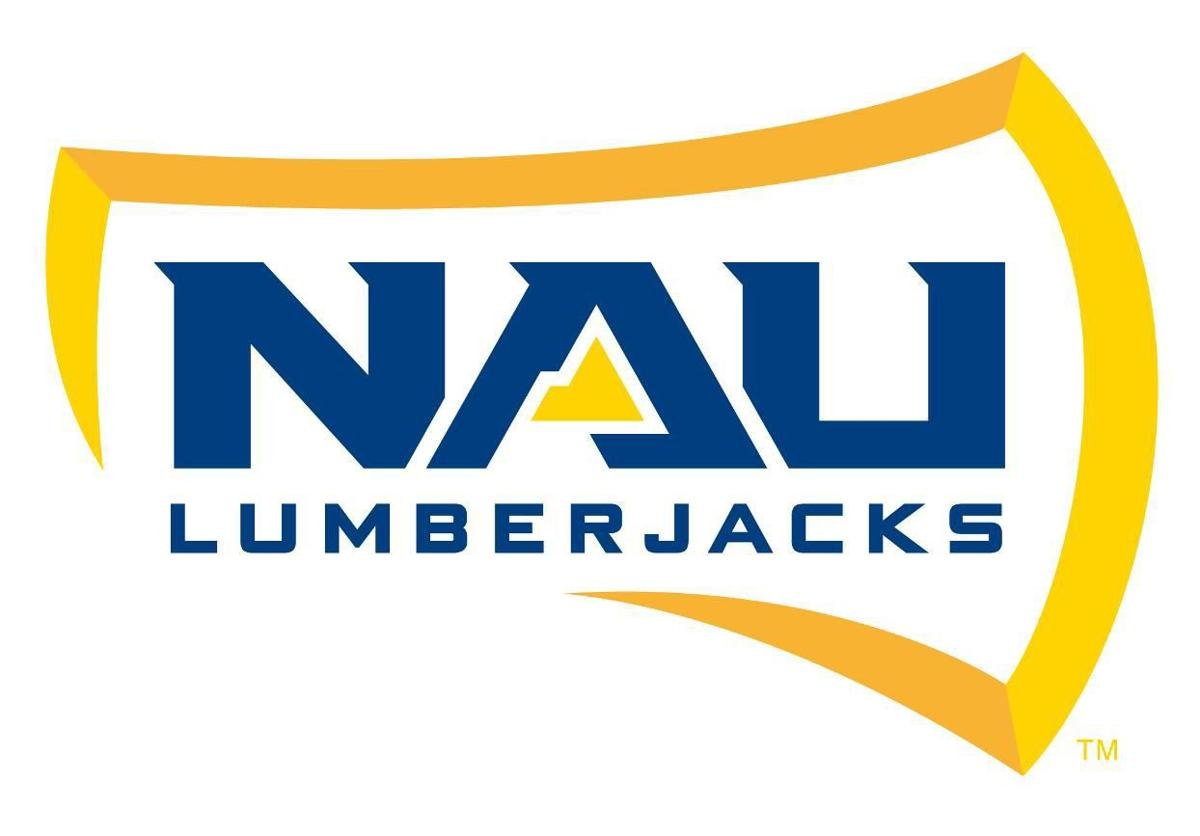 Another tough first half on the offensive end left the Northern Arizona Lumberjacks women's basketball team playing catch up again in Bozeman, Montana, but it was the Montana State Bobcats' offense causing the most trouble Saturday afternoon.
After NAU entered halftime trailing by nine, a decisive 12-2 run by Montana State led to a 21-point advantage in the third quarter en route to a 90-65 victory. The Bobcats improved to 7-5 overall and 4-2 in the Big Sky with their second straight victory while the Lumberjacks fell to 6-8, 4-6 in the conference. NAU now looks ahead to next week's first home-and-road slate of the season against the Northern Colorado Bears.
"We definitely can't give up 90 points," Lumberjacks head coach Loree Payne said. "I feel like right now our team is playing very individually, offensively and defensively. That's something we really need to take a look at and figure out how to be a little bit better as a team on the court."
The Lumberjacks opened the game's scoring as Miki'ala Maio hit a jumper to strike first, but the Bobcats answered with a 7-0 run to take a lead they would carry on for the rest of the afternoon.
Facing an 18-7 deficit after the first quarter, NAU put together an 8-0 run to open the second as Jacey Bailey and JJ Nakai each connected on 3s before Khiarica Rasheed added a layup. The three-point deficit would be as close as NAU could come after Montana State's Leia Beattie put the Bobcats up 39-30 with a 3-pointer going into the break.
Gabby Mocchi and Rasheed traded baskets to open the third quarter, but the Bobcats put together a 12-2 run spanning more than four minutes. Taking a 56-35 lead midway through the third, the Bobcats held on for the remainder of the game with the Lumberjacks only cutting it to 76-59 with 5:57 left in the fourth quarter.
Rasheed's 17 points moved her into fifth on NAU's all-time scoring list past former teammate Kaleigh Paplow. The senior now sits at 1,206 points, 11 away from moving past Mindy Sherred for fourth on the all-time list.
Controlling much of the second quarter on NAU's offensive end, Rasheed put up 13 points across the 10-minute stretch as the Lumberjacks kept the deficit at single digits. The senior forward scored seven straight for the Lumberjacks in the final 2:27 before halftime, cutting the Bobcats' lead down to six before Beattie hit her 3.
"She had a heck of a game today," Payne said of Rasheed. "She came in and had a double-double, and I thought really gave us solid, solid minutes offensively and defensively."
Adding in 11 rebounds, Rasheed led the Lumberjacks in both categories, with Maio and Nyah Moran adding in 15 points apiece. Nakai also finished in double-digits with 11, but the Lumberjacks shot just 40.6% as a team compared to the Bobcats' 50.8%.
"We had wide open shots today and just didn't knock them down," Payne said. "If you're going to beat teams in the conference and win championships, you've got to knock down wide-open shots. We created a situation where we got open shots, we made a few tweaks in our offense and we got the looks we wanted. Now people need to step up and knock them down."
Lexi Deden led Montana State 22 points off the bench, with Beattie and Tori Martell each adding 14 points.
Returning home for a few days, NAU will then venture back out on the road as it faces Northern Colorado on Thursday at 6:30 p.m. Both teams will then head to Flagstaff for Saturday's 12 p.m. tipoff to wrap up the week's two-game series.
Diving
In their second diving meet of the season, the Lumberjacks swept their Western Athletic Conference opponent, Grand Canyon, on both the 1-and 3-meter springboards Saturday on a snowy day in Flagstaff. In addition to the win, two freshmen will look to compete in the NCAA Zones after scoring qualifying marks in both the 1-meter (265) and 3-meter (280).
"I am so proud of this team," Lumberjacks head diving coach Nikki Huffman stated. "Their resilience and perseverance has been impressive with many training interruptions."
The freshmen divers, Victoria Knapp and Maegan Jensen, both made their NAU debuts on the boards against the Lopes Saturday. Knapp, from Mesa, recorded two first-place finishes in both events to earn NCAA qualifying scores. With 279.80 in the 1-meter and 301.05 in the three, Knapp bested both NCAA qualifiers by more than 14 points.
Alongside Knapp, Jensen, the freshman from San Diego, finished in second on the 3-meter, scoring 292.35. With her total, Jensen will join Knapp at NCAAs. In the 1-meter, recorded a third-place finish with 253.35.
Diving for the first time since her newcomer year honor, junior Flagstaff local, Aly Jones, made her comeback. Jones had top-three finishes in both events. In the 1-meter, tallying 260.55 points, Jones had her first-ever second-place finish as a Lumberjack. Taking third in the three, she recorded 267.30 points.
With only two days of practice under her belt and returning to the diving lineup for the Jacks, Emily Luberto finished fourth, scoring 251.10, and solidified the 1-meter sweep. On the higher board, Luberto completed her dives with a mark of 247.20 to wrap up in sixth.
Next Saturday the Lumberjacks will travel down to Tucson for a dual meet against Arizona.
Women's tennis
After more than 10 months away from competition, the Northern Arizona Lumberjacks returned to the courts on Saturday afternoon with quite the statement.
Coming away from their doubleheader against the Dixie State Trailblazers with a pair of 7-0 victories, the Lumberjacks cruised through their first day of competition with all new doubles pairings and a pair of true freshmen seeing plenty of success.
"It was great to be on the court again, compete and see all those ladies get after it," Lumberjacks head coach Ewa Bogusz said. "It's the beginning of the season, yet we are in such a good place in my mind. We performed and we did exactly what we worked on in the first week or so."
NAU made quick work of Dixie State in the day's first set of doubles matches beginning at 9 a.m. Pulling ahead on all three courts from the start, the Lumberjacks swept the Trailblazers to earn the first point of the day.
Getting NAU on the board first, freshman Gina Dittmann and sophomore Elinor Beazley cruised past Sabrina Longson and Alexandra Hildreth on Court 2 for a 6-0 victory. Senior Ellie Millard paired with sophomore Mimi Bland at No. 1 for a 6-1 victory over Ya-Chi Hsu and Rachel Mellor. While the top pairing clinched the point, freshman Ava Neyestani and senior Madi Moore earned their 6-1 victory at No. 3 just moments later.
With their first career doubles wins already in hand, Dittmann and Neyestani easily earned their first singles victories as well. At No. 5, Neyestani swept Juliana Honczaruk with a 6-0, 6-0 final score to put the Lumberjacks ahead 2-0.
Dittman also put up a 6-0 to start her singles match against Hsu, finishing off the victory at No. 2 with a 6-2 second set. Beazley then clinched the match for NAU with her 6-4, 6-2 win at No. 4 against Longson.
While the match score may have been decided, NAU and Dixie State played all the way to the end as Millard, Bland and Moore all closed out their wins in tiebreakers. Bland finished on Court 3 with a 6-4, 4-6, 10-6 final, with the third set decided by the tiebreaker. Millard closed out her match at No. 1 with a 6-4, 2-6, 10-7 victory while Moore outlasted Hildreth at No. 6 for a 6-2, 7-6 (7-4) win.
Kicking off the second match of the day at 2 p.m., NAU's doubles pairings again came out quickly against Dixie State. Millard and Bland paired up at No. 1 again, and finished up a 6-1 victory over Kyra Harames and Sabrina Longson to clinch the doubles point.
Moore and Neyestani moved up to No. 2 in the afternoon, closing out doubles with a 6-3 victory while Beazley and Dittmann started the second match with a 6-1 win at No. 3.
Needing all new doubles partners across the board, Bogusz landed on the season opening pairs in the past week.
"Mimi and Ellie, they have experience and they have played some good matches in the previous years," Bogusz said. "I thought they were going to handle playing at No. 1 really well and they did. I'm really looking forward to seeing big things at that spot. And honestly, the other two pairs, I just wanted the players who have already been here to kind of guide the freshmen and it worked out pretty well."
The Lumberjacks quickly clinched their second victory of the day as Neyestani, Millard and Moore all won in straight sets at No. 4, No. 2 and No. 6 respectively. For Neyestani, it was her second 6-0, 6-0 victory of the day with the freshman impressing in her Lumberjack debut.
"It's not all about a score, but we didn't expect her not to drop a game in singles," Bogusz said. "So that was great to see. She's just such a solid player."
After Beazley closed out her match at No. 5 with a 6-3, 6-2 win, Dittmann registered her second victory of her college career with a 7-5, 6-2 victory after moving up to the top spot in the lineup.
"Gina, she played high in the lineup right away and I was expecting she would produce some results for us," Bogusz said. "She just proved that she belongs there."
Bland capped off the day with another victory in a third-set tiebreaker, winning 10-6, after opening her match at No. 3 with scores of 5-7, 6-4.
Now 2-0 to start the regular season, the Lumberjacks will head to Tempe to face the Arizona State Sun Devils (1-1) next Saturday.