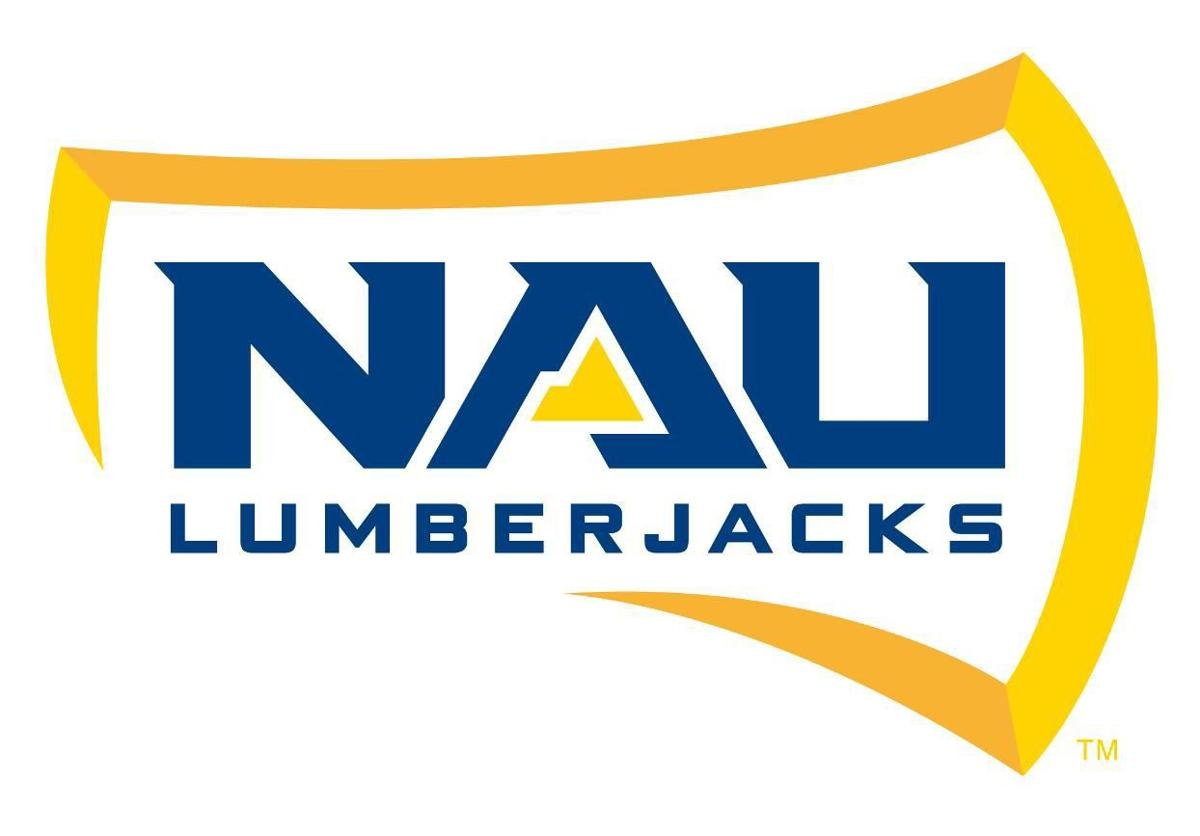 Once again adding a player they recruited out of high school, the Northern Arizona Lumberjacks women's basketball team announced the addition of Las Vegas native Teionni McDaniel on Tuesday.
McDaniel spent the 2020-21 season with the Hawaii Rainbow Wahine after graduating from Centennial High School in 2020 following a Class 4A state title. The 5-foot-8 guard will be a freshman again in the 2021-22 season with four years of eligibility remaining.
"We watched (McDaniel) in high school, she came to one of our elite camps and we recruited her pretty hard in high school," Lumberjacks head coach Loree Payne said. "When we saw her name in the portal, we were pretty excited because she is just such a dynamic player. She's an athletic guard that is a defensive stopper, super athletic and is going to be able to score in transition."
Playing in two games for Hawaii, McDaniel opted out of the season in January. The freshman scored seven points in 27 minutes against Division II Hawaii Pacific on Dec. 13, adding two steals, an assist and a rebound.
"She can also hit the mid-range and knock down a 3, so she is very versatile as a guard," Payne added.
McDaniel was named an All-Southern Nevada Honorable Mention in 2020 as Centennial won its sixth straight Class 4A state title.
The Lumberjacks originally offered McDaniel ahead of her senior season before she committed to Hawaii while also holding an offer from New Mexico State. McDaniel is the second commit for the 2021-22 season to originally play in Las Vegas, as Pima Community College transfer Sierra Mich'l spent her high school career at Desert Oasis and played against Centennial in 2019 Class 4A state semifinals.
Men's tennis
The Lumberjacks have a three-day road series in Colorado this week, bouncing between Colorado Springs and Denver.
As the Lumberjacks resume some nonconference matches undefeated in Big Sky Play (3-0), they will look to better their current overall record of 4-6 before heading to the Big Sky postseason in Phoenix on May 1 and 2.
Northern Arizona will begin this week's road swing against the Air Force Falcons in Colorado Springs on Wednesday with a start time of 1 p.m., marking the first time in four years that the two have played against each other.
Air Force is 6-7, earning wins over multiple Big Sky programs. The Falcons had 5-2 victories over Weber State, Montana and Idaho State, but took a loss to Sacramento State, 4-3.
The Lumberjacks were able to beat Sacramento State, 4-3, on March 17. 
Air Force and Northern Arizona enter Wednesday's match on an upward trend, with the Falcons winning their last two matches and the Jacks on a four game winning streak. In addition, NAU leads 4-3 in the series record with its last win of 5-2 on Feb. 25, 2017.
After the Lumberjacks face Air Force, NAU will head to Denver for a match at Metropolitan State University at Denver beginning at 1 p.m.
The D-II Roadrunners have a 4-8 season record with wins over Oklahoma Baptist (6-1), Dallas Baptist (7-0), Biola (4-3), and Colorado College (6-1).
The Lumberjacks will go back down to Colorado Springs for another match on Air Force's courts against Omaha on Saturday at noon.
Omaha has a 10-11 record.
Golf
The Lumberjacks held steady on the team leaderboard, concluding the Wyoming Cowgirl Classic in 11th out of 20 teams following a third round 21-over-par 309. The Lumberjacks, led by freshman Ekaterina Malakhova individually, finished the two-day tournament at Ak-Chin Southern Dunes Golf Club at 52-over-par 916 (305-302-309).
New Mexico State leapt up two spots with the lowest round on Tuesday to win the team title. The Aggies finished at 5-over-par 869 (285-294-290), a full seven strokes ahead of South Dakota State with Grand Canyon falling from the top spot to third. Cal State Fullerton's Brittany Shin was the individual winner in a wire-to-wire 5-under-par 211 (67-71-73) performance.
The Lumberjacks' third round 309 was their highest round since the spring season's opener at the Rebel Beach Invitational.
Although Malakhova finished in a tie for 31st, which led the team, junior Ashley Croft carded the team's low round on Tuesday. For the second consecutive round, Croft registered a 2-over-par 74, placing her in a tie for 39th for the tournament at 11-over-par 227 (79-74-74).
The Lumberjacks remained unbeaten against Big Sky schools this spring. NAU trailed Idaho by four strokes going into Tuesday, but wound up finishing two strokes ahead of the Vandals by the end of the tournament.
NAU will travel to Albuquerque, New Mexico, for the Branch Law Firm/Dick McGuire Invitational beginning Sunday and Monday.