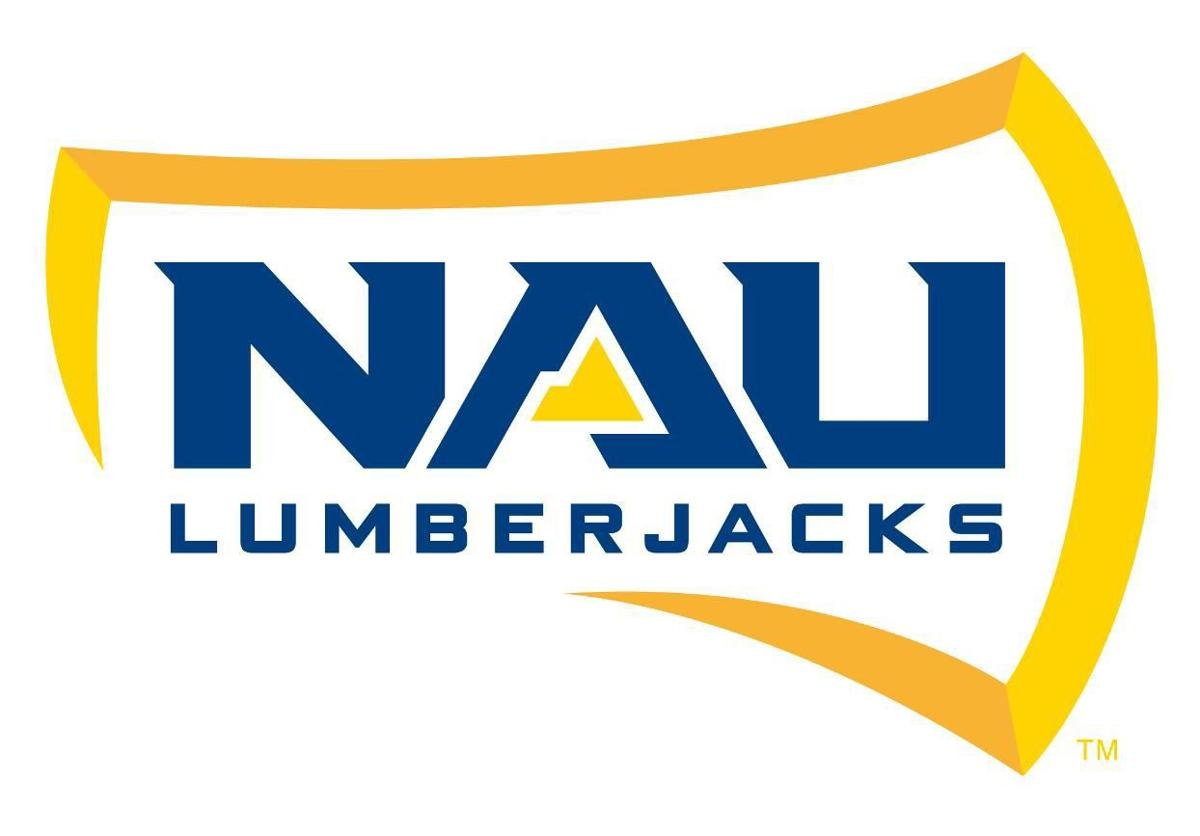 The Northern Arizona swimming and diving program is welcoming 10 new Lumberjacks to Flagstaff. The additions include four swimmers out of Colorado, one from Spain, and transfers from Boise State and Iowa.
"We are really excited for this group as a whole," Lumberjacks head coach Andy Johns said. "All of them are great student-athletes who will help us continue our championship traditions and make us a better team. Getting four from Colorado from three different club teams is nice to see that our recruiting efforts there have paid off. This class has a good mix of talent that covers all the strokes and we think they all have a ton of potential to do great things here in Flagstaff."
The 2020-21 fall class will replenish the record-holding group of seniors graduating in the spring, including Elisa Rodriguez, Hope Williams, Niamh McDonagh and Maddie Seidl.
"Big thanks to our staff and our current student-athletes who spent a lot of time on Zoom calls during this process and to our admissions office for the accessibility to virtual tours that made NAU an attractive destination for furthering their academic and athletic careers," Johns said.
Madison Black
From Longmont, Colorado, Black becomes a Lumberjack after one year as an Iowa Hawkeye. Johns said Black joining the program will be a big upside for the true sprinter out of Elevation Aquatics in Boulder. During her high school career, Black was a four-year All-Conference starter and letterwinner at Silver Creek, holding records in the 50 free, 100 free, 200 medley relay and 200 free relay.
Casey Craffey
Craffey was the first verbal commit of the class with the ability to score big in three different events. Craffey is an Illinois product who swam for Cats Aquatics for nine years and four years on the Venon Hills varsity team, attending All-State each year. As an MVP, she holds records at both her high school and club in the 500 free, 200 free and the 400 free relay.
Jamie Dellwardt
Johns stated that Dellwardt is a Loveland Swim Club prospect who "we are lucky to have chosen NAU as she is a quality backstroker with a great attitude." Out of Longmont as well, Dellwardt is a four-year letterwinner, All-Area Girl Swimmer of the Year, and inducted into Berthoud High School's Hall of Fame for holding all the record swim times except for in one event. At state, Dellwardt has had multiple top-five finishes, including a win in the 100 back.
Anslee Dickerson
From Denver, Dickerson, Johns said, has tons of versatility in the breaststroke, back, and individual medley events. Currently she swims for the Jeffco Hurricanes. She also holds the 100 breaststroke record for Ralston Valley High with a time of 1:05.07.
Bena Koehn
Born in Flagstaff and raised in Boulder, Colorado, Elevation Aquatics swimmer Koehn has huge potential and will make an impact in the program, Johns said. As a four-year varsity letterwinner at Boulder High, she was Newcomer of the Year her freshman year, as well as a three-time state finalist in the 200 , 100 , and 50 freestyles.
Ashley Lawrence
From Fountain Hills, Lawrence is another Phoenix Swim Club product who just keeps getting better. At Desert Mountain, she was a four-year letterwinner, starter and two-year captain. All four years, she qualified for the state meet, placing second in both the 200 free and 100 fly, and earning the Division II state championship for 2020.
Rachael Lytle
Lytle is a Mesa Aquatic Club swimmer with butterfly times that could have an impact at the WAC Championships. Lytle, who currently swims at Gilbert High, was a four-year starter, letterwinner and one year captain. She placed third in the 100 fly and named MVP in her junior year.She was honored as the D2 Swimmer of the Year as a senior after placing first in the 100 fly and third in the 100 back.
Delaney Phillips
As a Boise State transfer, Phillips has a great attitude and leadership potential, Johns said, as well as big point-scoring potential in her best events. As a freshman Bronco, she swam in seven meets, as well as at the Mountain West Championships. There, she clocked four career-best times in the 50 breast (29.67), 100 breast (1:03.88), 200 breast (2:19. 45) and 200 IM (2:07.41). Phillips also competed at the CSCAA National Invitational Championships at Cleveland on March 12, when she swam a 2:19.97 in a 200 breast time trial.
Helena Robla Alvarez
From Spain, Robla Alvarez is a middle-distance freestyler who is nationally ranked. Johns believes that she will be a big scorer in relays and individual events. Robla Alvarez went first and second at the Spanish National Summer Championships. In 2019 in her hometown of Asturias, she broke records in the 200 and 400 freestyle records and was named as the Best Student-Athlete of the Region in 2020.
Jane Shroufe
As an Oregon product, Shroufe follows in her older sister Brynne's footsteps in attending NAU. According to Johns, Shroufe will help the team in both breaststroke and freestyle. At Oregon City Swim Club, she holds records in the 50, 100, and 200 breaststroke. Under Bryan Watt at Oregon City High, Shroufe has been named MVP for two years, going undefeated all throughout high school as a four-year letterwinner and one-year captain.