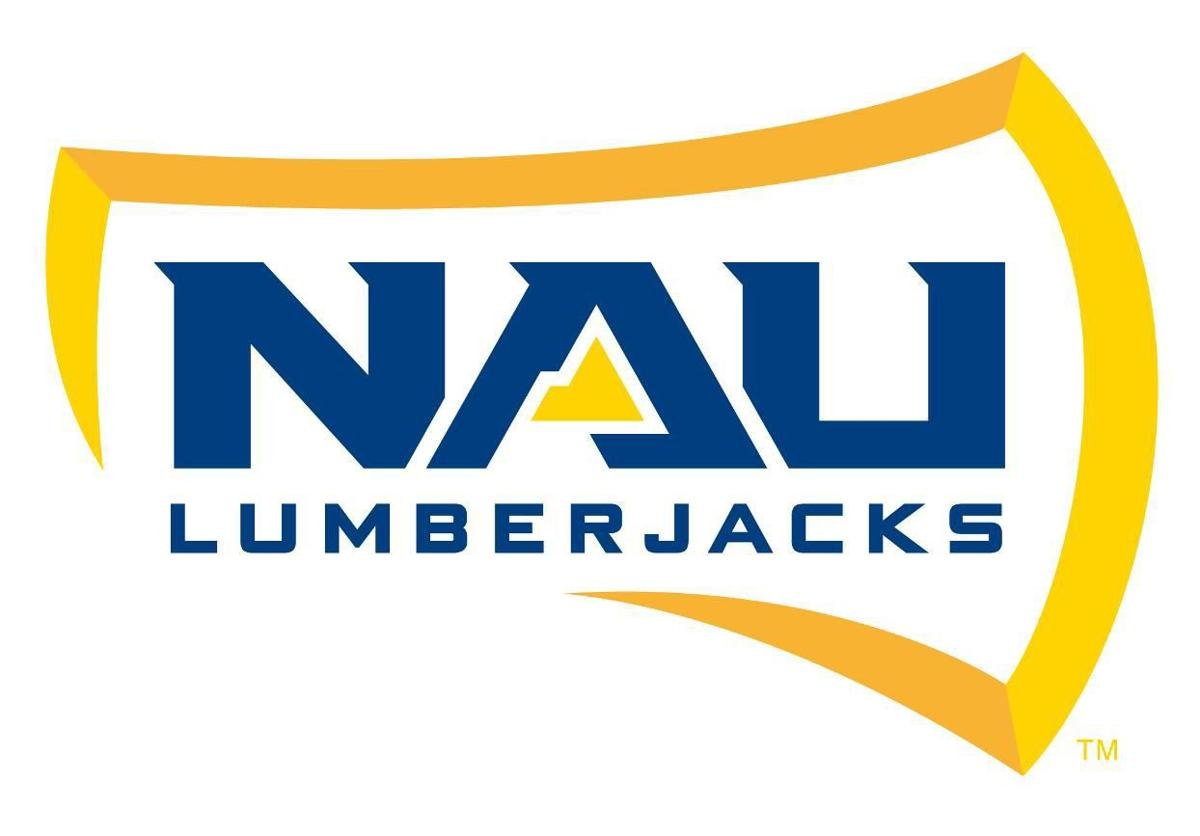 Due to the cancellation of the 2020 NCAA Division I Indoor Track & Field Championships, the U.S. Track & Field and Cross Country Coaches Association (USTFCCCA) announced reconfigurations of the All-America program on Tuesday. As a result, all seven Northern Arizona men's distance runners who qualified for the national championships earned All-America distinction, led by Geordie Beamish, Tyler Day and Luis Grijalva.
Normal policies dictate that All-America honors are awarded based on performances at the NCAA Championships. However, the Indoor Track & Field Championships slated for March 13-14 in Albuquerque, New Mexico, were canceled due to the COVID-19 pandemic.
Beamish, Day and Grijalva each earned multiple All-American honors after qualifying in two events apiece. Beamish posted qualifying times in the mile and 3,000 meter, while Day and Grijalva qualified for the 3,000m and 5,000m.
For Day, the 2020 Division I National Men's Track Athlete of the Year, his two All-American honors bring his career total to nine across both cross country and track and field. Beamish now owns seven career All-American honors, while Grijalva is now a six-time All-American between all three seasons (cross country, indoor track and field, outdoor track and field).
In track and field specifically, Day's pair of honors on Tuesday increases his career total to six, while Grijalva and Beamish have now earned five and four track and field All-American honors respectively.
Four other Lumberjacks – Blaise Ferro, Ryan Raff, Abdihamid Nur and Theo Quax – each earned their first career track and field All-American honors upping NAU's total to a program record seven in a single indoor track and field season.
Both Nur and Beamish, who finished 33rd and 37th respectively at the NCAA Cross Country Championships in the fall, also earned cross country All-American distinction this academic year.
Beamish was denied the opportunity to defend his indoor national title in the mile and was heading into this year's meet with the fourth-fastest seed time of 3:56.90. The trio of Grijalva (7:43.73), Beamish (7:44.67) and Day (7:45.70) not only ranked first, second and third nationally this season, but also sixth, seventh and 12th respectively in the all-time collegiate top 15 in the 3K.
In the 5K, Day's American collegiate record time of 13:16.95 set in January led the country, while Grijalva was on track to enter with the fourth-best seed time of 13:29.74.
Day and Grijalva would have been joined in the men's 5,000m race by Ferro (13:39.58), Nur (13:39.81) and Raff (13:40.99), who were seeded 12th, 13th and 16th respectively. Meanwhile, Quax was seeded 14th in the mile with a time of 3:58.13.
The seven national qualifiers were a program record for the Indoor Track & Field Championships. The 10 total entries – including Beamish, Day and Grijalva's double qualifying times – tied for the second-most of any team at this year's national championships.
The Lumberjack men, led by the National Men's Coach of the Year Mike Smith, were ranked No. 2 in the country leading into the Indoor Championships and were in prime position to record their best NCAA Indoor team finish and break the school record for points scored at the indoor meet. In 2010, NAU tied for eighth with 18 team points.
Be the first to know
Get local news delivered to your inbox!