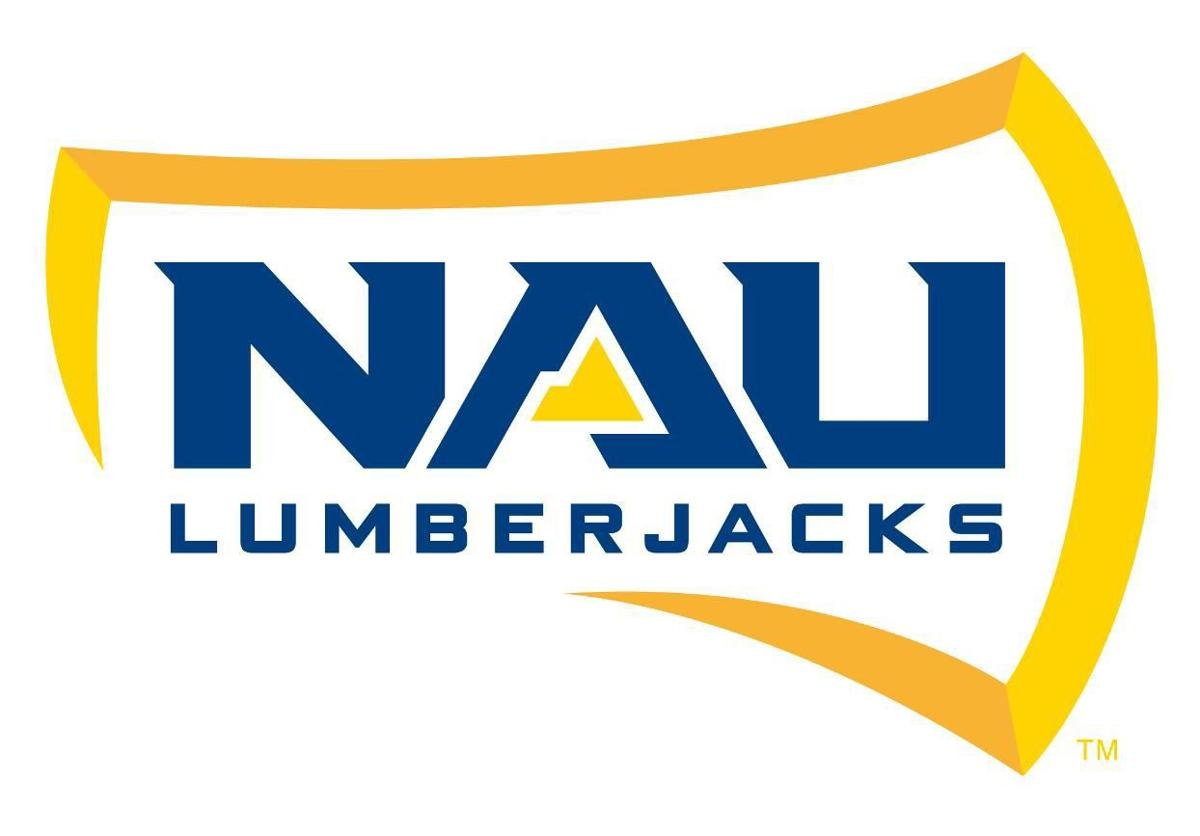 You don't need to search too far to find the last time the Northern Arizona Lumberjacks and Portland State Vikings met in the Big Sky Conference Tournament.
In fact, it was the last time either program played in a postseason match.
Facing off in the 2019 Big Sky Conference Championship match, the No. 1-seeded Lumberjacks (6-8) and No. 4 Vikings (7-9) battled for an NCAA Tournament berth ultimately won by NAU with a 4-0 sweep. A handful of players remain on their respective rosters from the match, as well as last season's 4-3 victory for Portland State in Oregon before the cancellation of the season.
Facundo Tumosa and Chris Steele each played among the top six during the title match in 2019 while juniors Daniel Dillon and Mikael Purne were both freshmen at the time as well.
"It helps so much to go through that experience and know how it feels to be successful, win the conference and go to the NCAA Tournament," said Lumberjacks head coach Maciej Bogusz. "It's really beneficial that we have the guys on the team that have been there and done it."
In addition to their group of players remaining on the championship roster, current graduate assistant Ruben Montano clinched the title for the Lumberjacks on court five with a 6-3, 6-4 victory over Portland State's Sam Roberts.
Roberts is one of four Vikings still among his team's regular singles lineup to have played against the Lumberjacks in the title match. Primarily playing at No. 6 this year, Roberts finished the regular season with a 6-2 record at the spot.
Matteo Fortini remains the Vikings primary option at No. 1, just as he was two years ago, and holds a 6-9 record this year while having earned conference player of the week honors once during the regular season. Tommy Edwards, who Tumosa defeated 6-2, 6-0 at No. 3, has moved to Court 2 where he is als 6-8 this season.
Nikola Dimitrijevic's match at No. 4 with Steele in 2019 went unfinished as the Lumberjack led 7-5, 5-2. Dimitrijevic has since slid up in Portland State's lineup to No. 3 and holds an 8-6 singles record in 2021.
Edwards and Fortini also enter the tournament as Portland State's top doubles pairing, finishing the regular season at 7-6, while Roberts has played sporadically at No. 2 doubles this season and Dimitrijevic spending time at No. 3 alongside Gonzaga transfer Bryan Husin.
The two primary additions to Portland State's roster since both the 2019 and 2020 meetings are Tommy Hsu and Nils Plutat, both transfers from Edinboro University in Pennsylvania.
Hsu finished the regular season 5-6 at No. 4 while Plutat held a 4-5 record at No. 5. The two also paired together on court two this season, with a 3-3 record.
For the Lumberjacks, freshmen Dominik Buzonics and Maciej Ziomber will face the Vikings for the first time in their NAU careers. Holding 3-0 records against the Big Sky this season, Buzonics and Ziomber have split time between No. 3 and No. 6 this year.
The two freshmen join Steele and Tumosa in the regular singles lineup, along with Alex Groves and Eban Straker-Meads. Straker-Meads has split time between courts one and two this season while Groves has also been in the mix between No. 3 and No. 6.
Groves and Straker-Meads each faced the Vikings in Portland last season, but will compete in the Big Sky tournament for the first time this weekend.
Saturday's match begins at 8 a.m. alongside the other men's semifinal between Idaho and Idaho State, as well as both women's semifinals at Phoenix Tennis Center. Sunday's championship match also begins at 8 a.m.
Fans will be able to attend all matches during the conference tournament, with masks required to be worn at all times while in the facility.
---
Graduation
The Northern Arizona Athletic Department celebrated 47 student-athletes who will participate in the university's virtual spring commencement Ceremony on Friday.
Athletics' graduating class this spring combined for a cumulative grade point average of well over a 3.0. Each of the seven programs represented by graduates this spring had team GPAs of 3.15 or better led by the soccer graduating class' 3.735.
In addition to their academic excellence, the spring 2021 graduating class helped the Lumberjacks to national and conference championships along with NCAA Tournament and FCS Playoff appearances throughout the course of their careers. They also broke school records and earned multiple All-Conference accolades for their performances on the field, court, track and pool.
The grads
Spring 2021 NAU Student-Athlete Graduates:
Luis Aguilar – Football – Human Relations
DJ Arnson – Football – Human Relations
Luke Avdalovic – Men's Basketball – Exercise Science
Jacey Bailey – Women's Basketball – Strategic Communication
Taryn Benham – Soccer – Parks & Recreation Management
Carter Bracken – Track & Field – Mechanical Engineering
Chancellor Brewington – Football – Strategic Communication
Cade Burks – Cross Country/Track & Field – Environmental Sciences
Jenny Cheetham – Swimming & Diving – Exercise Science
Teresa Cobb – Swimming & Diving – Criminology & Criminal Justice
Davy Cummard – Men's Basketball – Finance
Natalie Dinch – Swimming & Diving – Biology
Pipi Eitel – Cross Country/Track & Field – Biology
Taylor Fu – Soccer – University Studies
Luis Grijalva – Cross Country/Track & Field – Communication Studies
Justin Hathoot – Football – Communication Studies
Keith Haymon – Men's Basketball – Business Economics
Jada Jackson – Track & Field – Business Economics
Gregory Jordan – Football – Communication Studies
Kylie Kapustka – Soccer – Elementary Education
Matthew Kempton – Football – Management
Ryan Lanley – Track & Field – Parks & Recreation Management
Paige Maling – Soccer – Exercise Science
Niamh McDonagh – Swimming & Diving – Interior Design
Sam Milewski – Swimming & Diving – Biomedical Science
Ellie Millard – Women's Tennis – Psychological Sciences
Madi Moore – Women's Tennis – Biology
Miranda Nichols – Swimming & Diving – Communication Studies
Sarah O'Connor – Swimming & Diving – Biomedical Science
Lauren Orndoff – Women's Basketball – Psychology
Sydney Paez – Soccer – Biomedical Science
Jessica Philpot – Soccer – Marketing
Malcolm Porter – Men's Basketball – Human Relations
Nina Radford – Women's Basketball – Business Economics
Khiarica Rasheed – Women's Basketball – Communication Studies
Emma Robson – Soccer – Biomedical Science
Elisa Rodriguez – Swimming & Diving – Psychological Sciences
Sam Seiber – Swimming & Diving – Communication Studies
Maddie Seidl – Swimming & Diving – Exercise Science
Emily Sharrer – Swimming & Diving – Microbiology
Ajai Simmons – Women's Basketball – Accountancy
Luna Slater – Cross Country/Track & Field – Biomedical Science
Kayla Terhune – Soccer – Parks & Recreation Management
Morgan Vest – Football – University Studies
Dy'Vine Wallace – Football – Communication Studies
Hope Williams – Swimming & Diving – Mechanical Engineering
Keondre Wudtee – Football – Strategic Communication