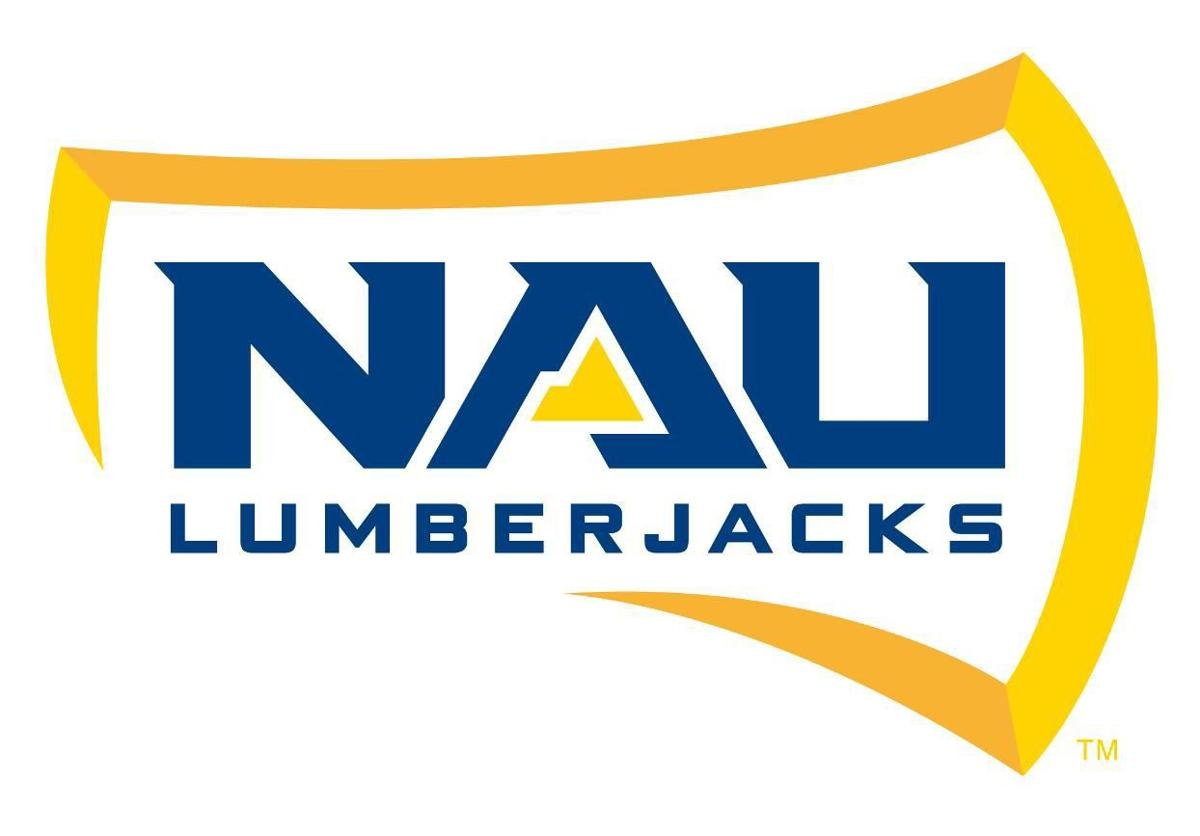 Returning from a two-week hiatus, the Northern Arizona Lumberjacks rolled through doubles Saturday afternoon in Phoenix to take an early lead against Grand Canyon University before falling 5-2 to the Lopes.
With a win at No. 4 during singles play, the Lumberjacks (6-8) landed in a pair of third sets at No. 3 and No. 5 with the Lopes (6-12). While the latter went into a tiebreaker, the match on court 3 clinched the victory for GCU as Northern Arizona wrapped up its regular season.
Alex Groves and Dominik Buzonics improved to 3-2 this season at court 1 in doubles, beating GCU's Valentin Lang and Jiri Novak, 6-4, to open the day. Chris Steele and Maciej Ziomber clinched the doubles point at No. 3 with a 6-4 victory, as Evan Straker-Meads and Facundo Tumosa led 5-3 on court 2.
"We continue getting better in doubles and that was our main focus in practice," said Lumberjacks head coach Maciej Bogusz. "It's great to see the progress the team is making in that aspect of the game. Definitely played the best doubles of the season today."
Down 1-0 headed into doubles, the host pulled ahead with straight-set victories at No. 1, No. 2 and No. 6. Ziomber put the Lumberjacks back within one point thanks to a 1-6, 6-2, 6-4 victory at No. 4, his 10th singles victory of his freshman season and his fourth on court 4.
After dropping his first set 6-3, Buzonics forced a third set with a 6-3 win in the second while Groves also rallied back from a first-set loss to move into a deciding set. Though GCU clinched its team victory at No. 3, Groves battled into a tiebreaker with his third set tied at 6-6 before Novak clinched the win 7-4.
The Lumberjacks now move on to the Big Sky tournament set for May 1-2 at the Phoenix Tennis Center. NAU, the No. 1 seed in the South Division, will face Idaho, Montana or Portland State in the semifinals set for 8 a.m. on Saturday.
Track and field
Lumberjacks reshman Nico Young made a statement in the men's 5K at the Drake Relays on Friday night in Des Moines, Iowa, breaking the U20 American record with a time of 13:24.26, qualifying for the Olympic Trialsa and posting the best NCAA time this season,
He also earned 22nd all-time in the NCAA, achieved the fourth-fastest 5K in school history and set a Lumberjacks freshman record.
Senior Blaise Ferro, sophomore Abdihamid Nur and Young lined up for the men's Journey to Gold 5,000-meter race as the only collegians entered in the invitational section at the Blue Oval, facing off with some of the world's top athletes in near perfect weather conditions.
The circumstances of the challenging outdoor track and field season led to NAU's decision to send the trio to Des Moines for the race.
"In a normal year we likely wouldn't be traveling to Iowa to race, but Drake Relays has assembled a great 5K situation for these three guys," said Lumberjacks assistant coach Jarred Cornfield.
All three runners were looking to record their first 5K time of the 2021 outdoor season, as Friday constituted the first outdoor race for both Young and Nur. Ferro last ran the outdoor 5K race at the 2019 Big Sky Outdoor Championships nearly two years ago.
The Lumberjacks paced just over 2:30 minute splits per kilometer.
Nur led the Lumberjacks for more than half of the race, and even led the entire pack at one point, with Ferro and Young close behind.
But Young kicked into high gear for the final stretch and began maneuvering through the pack. He traded fifth place for third, with nearly a kilometer left in the race.
All NAU men set personal best times. Young's time of 13:24.26 ranked No. 1 in the nation for the year, Nur ranked sixth with 13:26.74, and Ferro placed eighth with 13:31.54. Young, Nur and Ferro also rank No. 1, No. 6 and No. 7 in the D-I West Region, respectively.
"All three of those guys did a tremendous job competing in that race and their placing was great," Cornfield said, "For Nico to accomplish all of this under (age) 20 is something really special, but also huge races from Abdi and Blaise as well."
Young broke the U20 American record, which has stood untouched since German Fernandez of Oklahoma State set it in 2006.