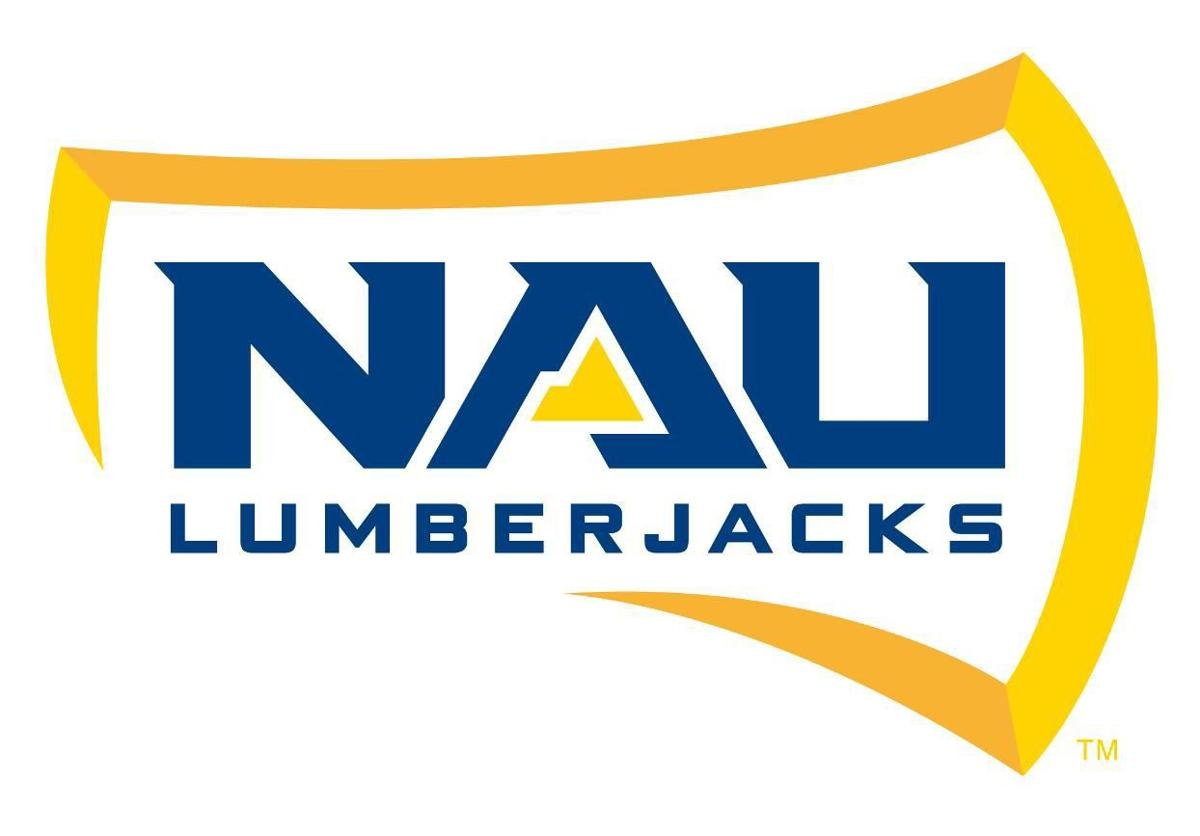 Two Northern Arizona student-athletes earned recognition during the Gold Axe Awards ceremony Wednesday night, with Madi Moore (women's tennis) receiving the accolade and Luna Slater (cross country and track and field) named the Distinguished Senior for the College of Arts and Letters.
The tradition of awarding the Gold Axe dates back to 1933, a year after the student body adopted the axe as the symbol for the university's athletics. Each semester it is presented to graduating seniors for their outstanding achievements and distinguished service to NAU and the greater community.
Moore, a native of Arizona and graduate of Desert Mountain High School in Scottsdale, is the 56th Gold Axe recipient from the Athletics Department since 2004. The senior will graduate at the end of April with a degree in biology while minoring in chemistry and psychology. Moore holds a GPA of 3.99.
Entering her senior season tied for fourth all-time in singles wins at No. 6 (19) and sixth all-time in doubles wins at No. 3 (20), Moore earned All-Big Sky Second Team honors in doubles following the 2017-18 season. Her 16-2 record alongside Chiara Tomasetti stands as the best winning percentage (.889) for a pairing in school history for players with at least 10 victories together.
NAU has won the Big Sky Conference regular-season title twice during Moore's career, as well as the 2019 conference tournament to earn a berth in the NCAA Championships.
Moore also is a three-time winner of the Golden Eagle Scholar-Athlete Award, a three-time Big Sky All-Academic selection and a three-time ITA Scholar Athlete through the first three years of her career. A member of NAU's Student Athletic Advisory Committee, the Honor Society of Phi Kappa Phi, the Heshima Bioethics Club of Northern Arizona University and the American Medical Student Association of NAU, Moore balanced her time on the court with work dedicated toward becoming a physician assistant.
Among her many internships and volunteer activities, Moore spent a week in Cuenca, Ecuador, during the summer of 2019 on a medical mission trip and has worked with Northern Arizona Healthcare as a patient care technician and patient safety attendant.
Slater earned the honor of Distinguished Senior for the College of Arts and Letters for maintaining a 4.0 GPA while majoring in Spanish, with a minor in chemistry. Slater participated in a study abroad program in Salamanca, Spain, in 2019 and has volunteered to provide childcare for immigrant parents taking English classes at The Family Center/La Familia in her hometown of Fort Collins, Colorado.
Hoping to pursue a career as a bilingual attorney, Slater plans to pursue a master's degree in criminal justice and has worked as an assistant in a local law office while also volunteering alongside other NAU student-athletes at Hope Cottage in Flagstaff.
Slater earned Big Sky All-Academic honors in 2019 in addition to being named a Golden Eagle Award recipient in 2018, 2019 and 2020.
Track and field
The sun has set on the first day of the Jim Click Shootout Combined Events. Thursday's portion of the women's heptathlon consisted of the 100-meter hurdles, high jump, shot put, and the 200m dash.
Madeline Wilson, a Flagstaff native out of Flagstaff High School in her second season with NAU, was the only Lumberjack in the field and finished in 11th overall with 2,895 points.
The women's heptathlon features athletes from Arizona, Arizona State, BYU, Kansas State, Texas Tech, and Washington.
Wilson's collegiate heptathlon debut began with the women's 100m hurdles; Wilson placed 10th with a time of 14.95 and started the day with 848 total points.
The next event was the women's high jump, in which she jumped 1.54 meters and placed 13th, adding 666 points to total 1,514 points. Later, the women's shot put saw Wilson throw 10.21 meters to finish ninth in the event and earn a sum of 2,057 points to maintain her 11th place slot.