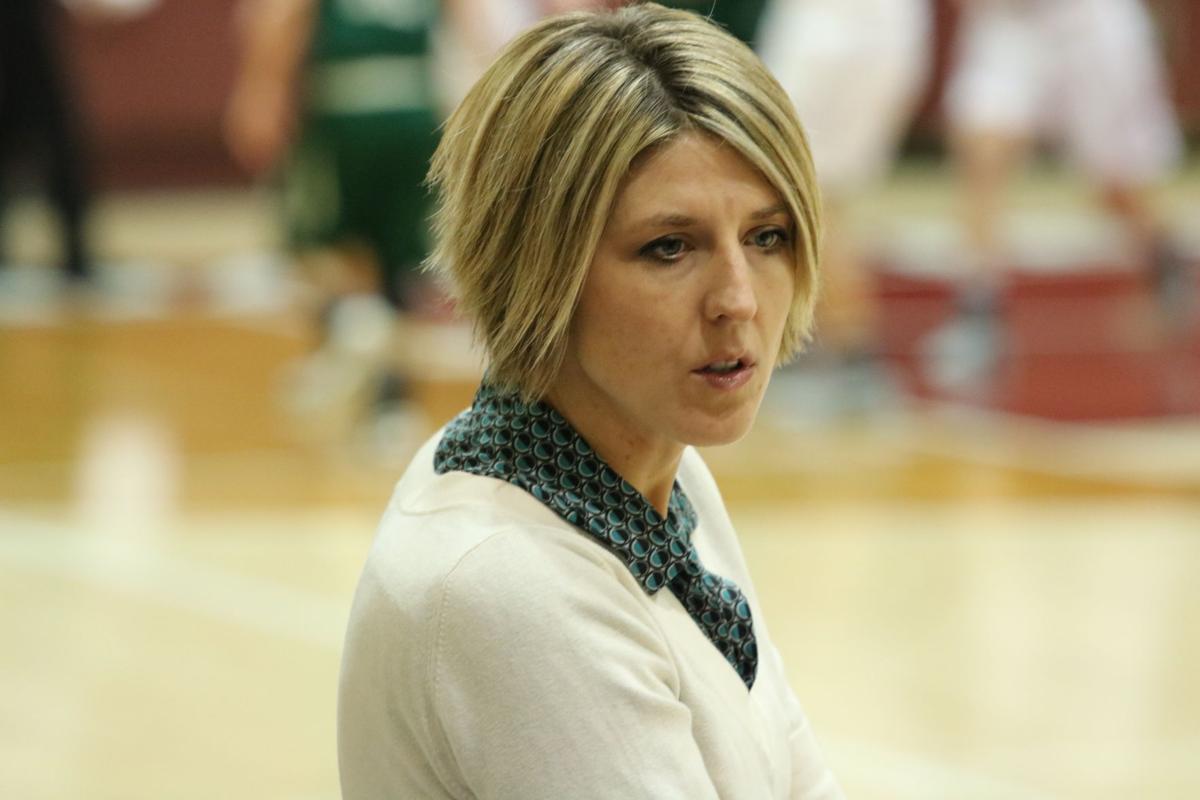 Vice President for Intercollegiate Athletics Lisa Campos announced on Friday Loree Payne as the 12th head coach in Northern Arizona women's basketball program history, subject to Arizona Board of Regents approval.
"We are thrilled Loree is joining the Lumberjack family," Campos said. "Through the interview process, it became clear she shares the same values and goals as the NAU Athletics department. Loree is a leader who operates with integrity and high ethical standards."
Payne, who spent the past seven years as head coach at the University of Puget Sound, brings a decorated basketball resume with her.
Over the past seven seasons, Payne had Puget Sound squarely in the conversation of the nation's elite Division III programs, compiling a 130-58 overall record and a 78-34 record within the Northwest Conference. Over the last three years, Payne's squads won at over an 80 percent clip (69-16) while advancing to the second round of the D-III tournament twice in 2015 and 2017 and reaching the NWC championship game each season.
"I am thrilled to have the opportunity to be the next women's basketball coach at Northern Arizona University," Payne said.
She was named the Northwest Conference Coach of the Year for the second consecutive season following the recently completed 2016-17 campaign and was a 2017 WBCA NCAA Division III National Coach of the Year finalist. Payne guided her team to a 26-3 overall record and an unblemished 16-0 mark within the conference, which clinched the program's first-ever outright regular-season NWC championship. The 26 wins were a single-season school record and her team was ranked as high as No. 6 nationally this past season.
The Loggers' high mark in the national rankings matched where they finished the 2016-17 season nationally in scoring. Payne led Puget Sound to the sixth-highest scoring offense in the country this past season at 79 points per game, setting a new school record in the process.
Prior to Puget Sound, Payne was an assistant coach at Washington -- her alma mater -- from 2007 to '10. She served as the recruiting coordinator and was responsible in recruiting and developing multiple players to All-Pac-12 honors. She has also had stints as an assistant at Portland and Northwest Nazarene.
In addition to her coaching credentials, Payne was a standout player at Washington where she was a two-time All-Pac-10 First Team selection, District VIII Kodak All-American and Verizon Academic All-District VIII honoree. A three-year team captain, Payne helped the Huskies reach two NCAA Tournaments, including an Elite 8 appearance in 2001, and one berth in the WNIT. Her name still appears in Washington's record book with spots in six career categories.
A native of Havre, Mont., Payne earned her bachelor's degree in Psychology from Washington in 2003 and is currently pursuing her master's degree in Counseling at Puget Sound.
"As a Montana native, I grew up around the Big Sky Conference and appreciate its unique character and rich history," Payne said. "I am so excited to lead NAU women's basketball to the top of 'the Sky' and beyond. My family and I look forward to joining the NAU family and being part of the Flagstaff community."
---
WOMEN'S TENNIS
After clinching a spot in the Big Sky Conference tournament with their win over North Dakota last weekend, the Northern Arizona women's tennis team is now aiming for a conference title. The Lumberjacks are currently sitting in first place with an undefeated 7-0 Big Sky record over 6-0 Idaho and 5-0 Montana State. Defending regular-season champions Northern Arizona this weekend will face the defending conference champions Idaho in a match that will break an undefeated streak.
"Idaho is a very strong opponent," said Lumberjacks director of tennis Ki Kroll. "We will need to come out strong and continue to be aggressive."
Last season, the Lumberjacks lost to Idaho 4-0 in the conference championships.
Idaho squad is returning Big Sky MVP Marianna Petrei, who is currently leading the Vandals with 12 singles wins and pairing with Lucia Badillos to lead with 10 doubles wins. The sophomore has been honored Big Sky Player of the Week three times already this season.
Northern Arizona will host their only match this weekend against the Vandals Sunday at 3 p.m. The match will take place at the Aquatic and Tennis Complex and is free for all who attend. Following this weekend, the Lumberjacks will host for the final time in their senior match April 22 against Weber State.
MEN'S TENNIS
The men's team is coming off of a tough loss against Sacramento State breaking its undefeated conference record on the road. The Lumberjacks remain in first place in the Big Sky, and are now 11-7 overall. They will return home for the final time this season Saturday and Sunday to host Portland State and Eastern Washington and aim to clinch a spot in the Big Sky Conference tournament.
Team leaders Tim Handel and Lucas Taylor have a combined 22 singles wins, while Ruben Montano and Handel pair in doubles for an undefeated 9-0 record.
The Lumberjacks will have to fight for a chance to win the conference this season. While currently in first place at 6-1, Eastern Washington, Montana State, Idaho and Sacramento State all have a shot to challenge the Lumberjacks. This weekend Northern Arizona will first host Portland State Saturday at 10 a.m. before taking on Eastern Washington the following day at 11 a.m. Both matches will be at the Aquatic and Tennis Complex and are free for all who attend.