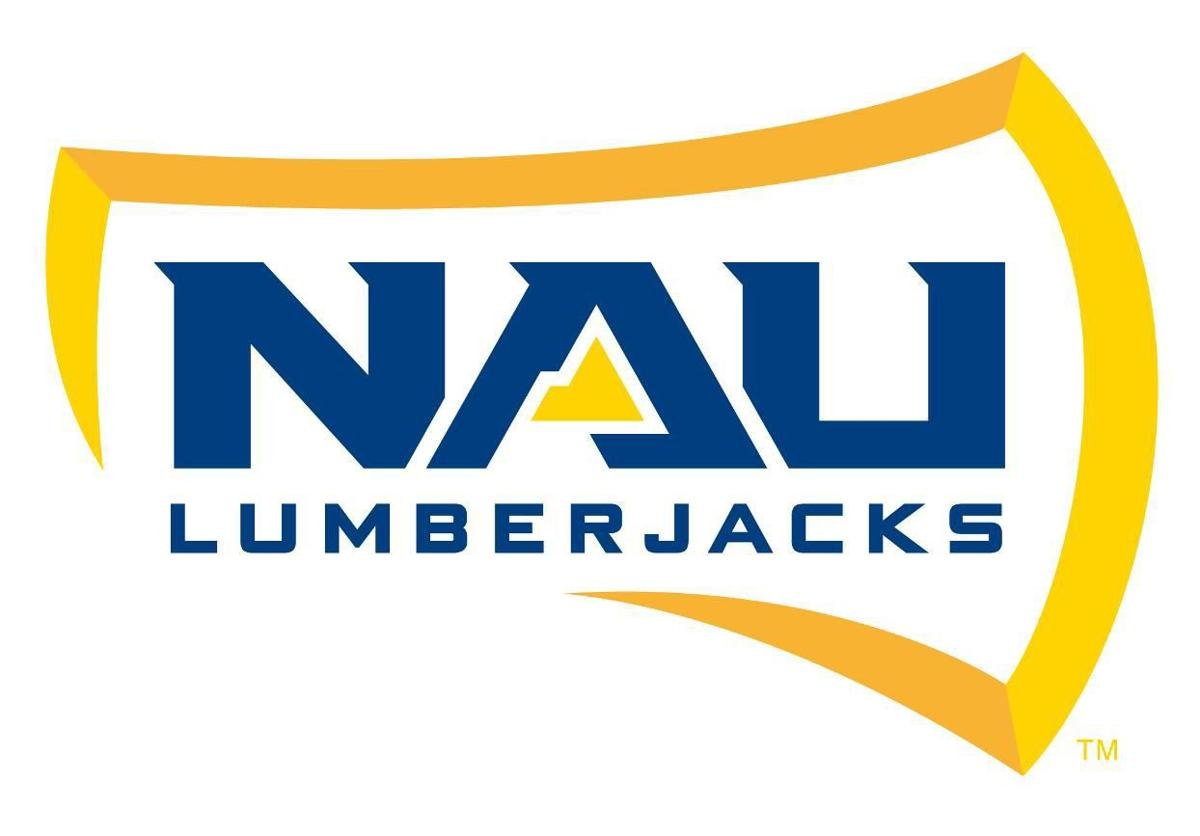 The Northern Arizona golf team shot a 16-over 304 in Wednesday's final round to earn a runner-up finish at the Big Sky Conference Championship Tournament, concluding the event at 45-over-par 909 (296-309-304). The second-place finish was the Lumberjacks' best at the conference tourney in six years and was a significant improvement from their seventh-place finish in 2019.
"It's bittersweet because we were close and we had our opportunities, but at the end of the day it's been quite a few years since we've been in this position as a program," said Lumberjacks head coach Brad Bedortha. "It was nice to be in the hunt again. It was nice to feel the pressure and the nerves, because this is what we play for."
NAU went into the final round three strokes behind Sacramento State, which defended its conference title from 2019 -- last year's tournament was canceled due to COVID-19 -- with a score of 37-over-par 901 (298-304-299). The Hornets have won three of the last five championships, and placed second in the other two, all since the Lumberjacks won the title in 2015.
Portland State finished in third at 54-over-par 918 (302-307-309) and Idaho placed fourth at 58-over 922 (308-311-303).
Hornets golfer Tess Blair, the only player to shoot under par, was the individual champion at 1-under 215 (74-69-72). Freshman Ekaterina Malakhova was the Lumberjacks' top finisher in a four-way tie for second at 7-over 223 (74-72-77).
Malakhova, a First Team All-Conference honoree, closed her first conference championship appearance with a third-round 77. She finished with a flurry, recording birdies on 17 and 18 to finish her stay with a team-best nine total.
NAU went into the final three holes trailing by just one stroke, but Sacramento State held off the late charge with four birdies and an eagle among its four counting golfers on 16, 17 and 18.
"Two years ago we came into the conference tournament and finished seventh," Bedortha said. "To bounce back two years later, we know we can be very competitive for years to come and that's really exciting."
Malakhova and graduate student Klara Kucharova, also playing in her first conference tourney, garnered All-Tournament Team honors by virtue of their top-five individual finishes. It marked the first time the Lumberjacks placed two golfers in the top five of the conference championship since 2011 and the first time with two in the top 10 since 2013.
Kucharova shot NAU's low round on Wednesday, recording her second 1-over-par 73 of the tournament. Her final score of 8-over 224 (73-78-73) tied her for fifth individually and was six strokes better than her previous season low.
Junior Aleksandra Chekalina also closed the tournament strong, shooting even par on the back nine to finish the day at 3-over 75. She finished the tournament in sole possession of 16th at 13-over-par 229 (74-80-75).
NAU's final counting score came courtesy of sophomore Lorel Hayward, who shot her best round of the tournament at 7-over-par 79 -- one stroke off her season best. Junior Elle Kocourkova rounded out the Lumberjacks' lineup with an 8-over 80.
Kocourkova finished in a tie for 21st, while Hayward tied for 32nd.
Football
A pair of unanimous first-team selections, six second-teamers and four honorable mentions made up the Lumberjacks' 12 total All-Big Sky honorees announced by the conference office Wednesday.
Senior Luis Aguilar landed on the top list, with NAU's kicker repeating as a first-team selection after connecting on 9-of-10 field goals this spring season. Aguilar's long of 48 came on the road at Eastern Washington, with the senior also extending his consecutive extra points made streak to 64 after hitting all eight attempts.
Morgan Vest was an unanimous first-team pick on the defensive side of the ball after the safety recorded a team-high 53 tackles across his five games played. Leading the Lumberjacks in tackles in four of five games this season, Vest also broke up a team best five passes while intercepting one ball and recovering two fumbles.
Vest's long-awaited debut with the Lumberjacks did not disappoint after he sat out the whole 2019 season with an injury after transferring into the program as head coach Chris Ball's first signee in December 2018.
Two of NAU's offensive linemen earned spots on the second team, with center Luke Rudolph and junior Jonas Leader earning their first career All-Conference recognition. Rudolph extended his consecutive games started streak to 27 with six starts at center this spring, while Leader started at both right guard and right tackle for all five contests to push his streak to 16 games.
Finishing with 270 yards on 16 receptions this spring, senior Stacy Chukwumezie moved up to 22nd on NAU's all-time receiving list. Chukwumezie scored one touchdown in the spring, a 55-yard bomb from Keondre Wudtee that marked the quarterback's first career touchdown pass at NAU against Southern Utah. Tight end Matthew Kempton rounded out the Lumberjacks' second-team offensive honorees, finishing the spring with 118 yards on 10 receptions. The junior was instrumental on NAU's game-winning drive against Southern Utah in the season opener, catching back-to-back passes of 15 and 20 yards to move the Lumberjacks to the 10-yard line with just seconds remaining.
Senior Harrison Beemiller earned All-Big Sky Second Team honors after finishing second on the team with 33 tackles, with a team-high 5.5 tackles for loss. He forced one fumble and recovered another in addition to his two sacks this spring. The linebacker closed out the season with a pair of dominant performances, recording three tackles for loss and two sacks in the victories against Southern Utah and Idaho.
Defensive back Anthony Sweeney bounced between a pair of positions in NAU's secondary during the spring, finishing with 24 tackles, two pass breakups and an interception. Sweeney's interception against Southern Utah was returned for a touchdown before being called back due to a penalty, but did give NAU possession to continue running out the clock in their 28-20 victory in Cedar City.
Quarterback Keondre Wudtee, defensive end Carson Taylor, inside linebacker Tristen Vance and punter DJ Arnson all earned honorable mention from the Big Sky.
Starting for the first time in his career, Wudtee finished the season hitting 80 of 137 passes for 1,080 yards, four touchdowns and one interception. The senior started to find a feel for the run game as the season wore on, rushing for 99 yards in the final three games of the year. Wudtee's three rushing touchdowns led the Lumberjacks, tying for fifth in the Big Sky.
Taylor moved to sixth on NAU's sacks and tackles for loss rankings since 2000, finishing the year with three and 4.5 respectively. The senior also tied for a team high with four quarterback hurries this season and ranked third on NAU's defense with 29 total tackles.
Coming in fourth in total tackles just behind Taylor, Vance returned from an extended layoff to step right back into the middle of NAU's defense. Playing for the first time since Nov. 2018, Vance finished with 26 tackles, a pass breakup and a forced fumble in NAU's five games.
Senior DJ Arnson returned to the All-Big Sky honoree list after finishing the year with 25 punts for an average of 44.0. More than half of Arnson's punts put opponents inside their own 20, as the senior wrapped up the year with 14. Seven of his punts went for at least 50 yards, including a career-long and Walkup Skydome record 82-yarder in the season finale against Idaho.