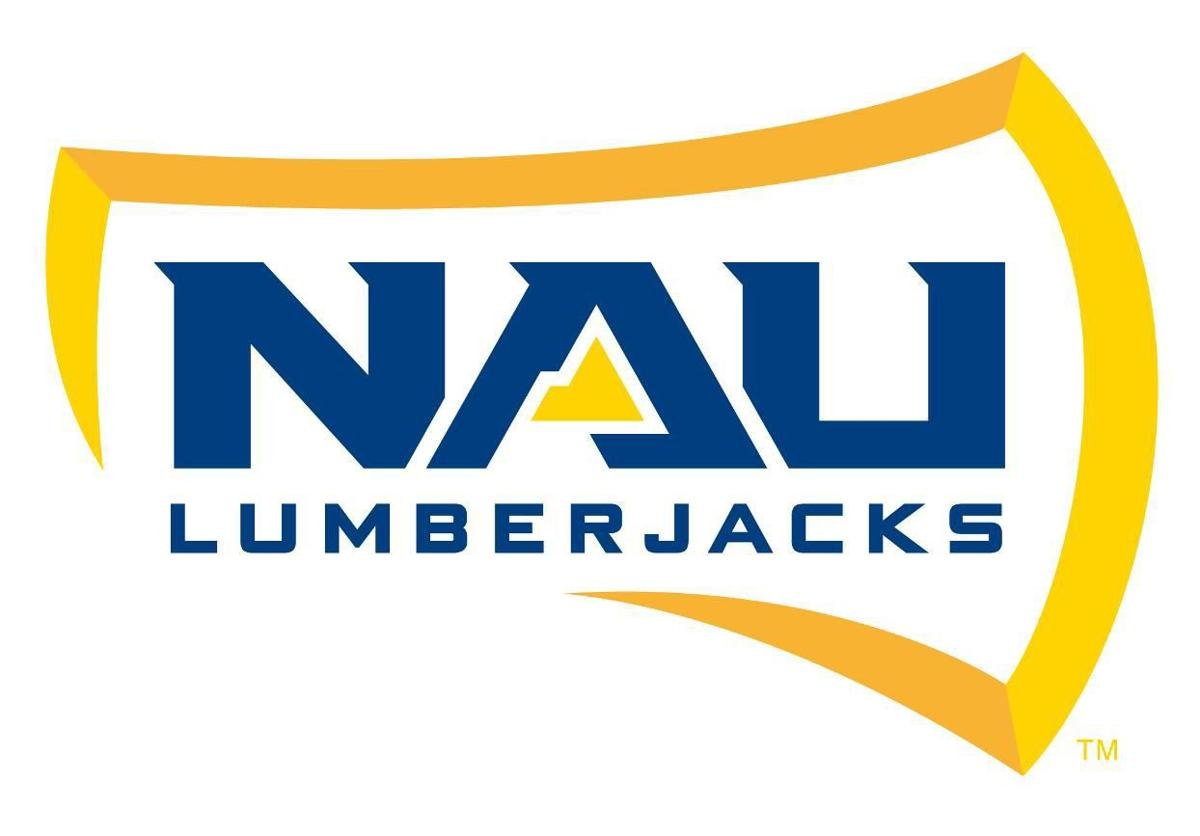 In an announcement by the Big Sky Conference Tuesday morning, Northern Arizona graduating seniors Brooks DeBisschop and Abby Stomp were honored as NAU's Big Sky Scholar-Athletes of the Year. The award honors seniors who have excelled in the classroom and in their sport during their final year.
To be eligible for this award, a student-athlete must have exhausted his or her intercollegiate athletic eligibility and/or be a member of the graduating class, earned a minimum cumulative grade point average of 3.2, been a participant in a Big Sky-sponsored sport, completed at least two years of intercollegiate competition at the institution and been a letterwinner.
In April, DeBisschop and Stomp were selected as NAU's Golden Eagle Male and Female Scholar-Athletes of the Year. Both Lumberjack seniors were also honored as CoSIDA Academic All-Americans in their respective sports during the 2019-20 year.
DeBisschop finished up his career as a Lumberjack as the first Academic First Team All-American in NAU men's basketball history. Coupled with his Academic All-America Third Team nod last year, he is a two-time Academic All-American.
The West Linn, Oregon, native graduated in May with a 3.97 cumulative GPA in finance. This spring, he was also honored as the Distinguished Senior for the W.A. Franke College of Business. During his final year on the hardwood, DeBisschop earned All-Big Sky Third Team honors after averaging 12.0 points, 8.1 rebounds and 2.9 assists per game.
Stomp graduated at the end of the fall 2019 semester with a perfect 4.00 cumulative GPA in biology. The 2019 CoSIDA Academic All-America Third Team honoree is just the second Academic All-American in NAU volleyball history.
Stomp was a Gold Axe Award recipient in December following her four-year career as a Lumberjack, which included winning a Big Sky Championship in 2018. As a senior, the Albuquerque, New Mexico, product led the Jacks with 6.01 assists per set and also averaged 1.41 digs per set.
Both Lumberjacks were four-time Golden Eagle Scholar-Athlete award recipients, while DeBisschop was also a four-time Big Sky All-Academic selection. Stomp earned three Big Sky All-Academic awards in her career.
Stomp was the only volleyball student-athlete honored by the Big Sky's 11 member institutions, while DeBisschop was one of two men's basketball student-athletes named as his school's Scholar-Athlete of the Year.
Golf
Alyza Flores, Elle Kocourkova and Emma Reyes were among the more than 1,400 women's collegiate golfers recognized as WGCA All-American Scholars by the Women's Golf Coaches Association. To qualify for the All-American Scholar Team, a golfer must hold a cumulative grade point average of at least 3.50.
Kocourkova earned All-American Scholar accolades for the second consecutive year, while Flores and Reyes were honored the first time.
Kocourkova, a hotel & restaurant management major, ranked third on the team this past season with a stroke average of 76.00 across seven tournaments. The rising junior posted two top 10 individual finishes, including a tie for eighth at the New Mexico State Aggie Invitational in the fall, and was named Big Sky All-Conference honorable mention for the second time in her career.
In her final collegiate season, Reyes posted her lowest scoring average of her career at 76.65 while playing in all eight tournaments during the 2019-20 season. After a 7-over-par 223 at the Pat Bradley Invitational, Reyes was named the Big Sky Golfer of the Week for the first time in her career. Reyes graduated with a degree in finance.
NAU's final WGCA All-American Scholar was Flores, who just wrapped up her first season as a Lumberjack. As a true freshman, Flores competed in all eight tournaments and averaged a score of 76.78 in 23 rounds. The exercise science major had a season-best finish of a tie for 18th at the Grand Canyon Spring Invitational.
The three Jacks each earned Big Sky Spring All-Academic awards last week.
Be the first to know
Get local news delivered to your inbox!