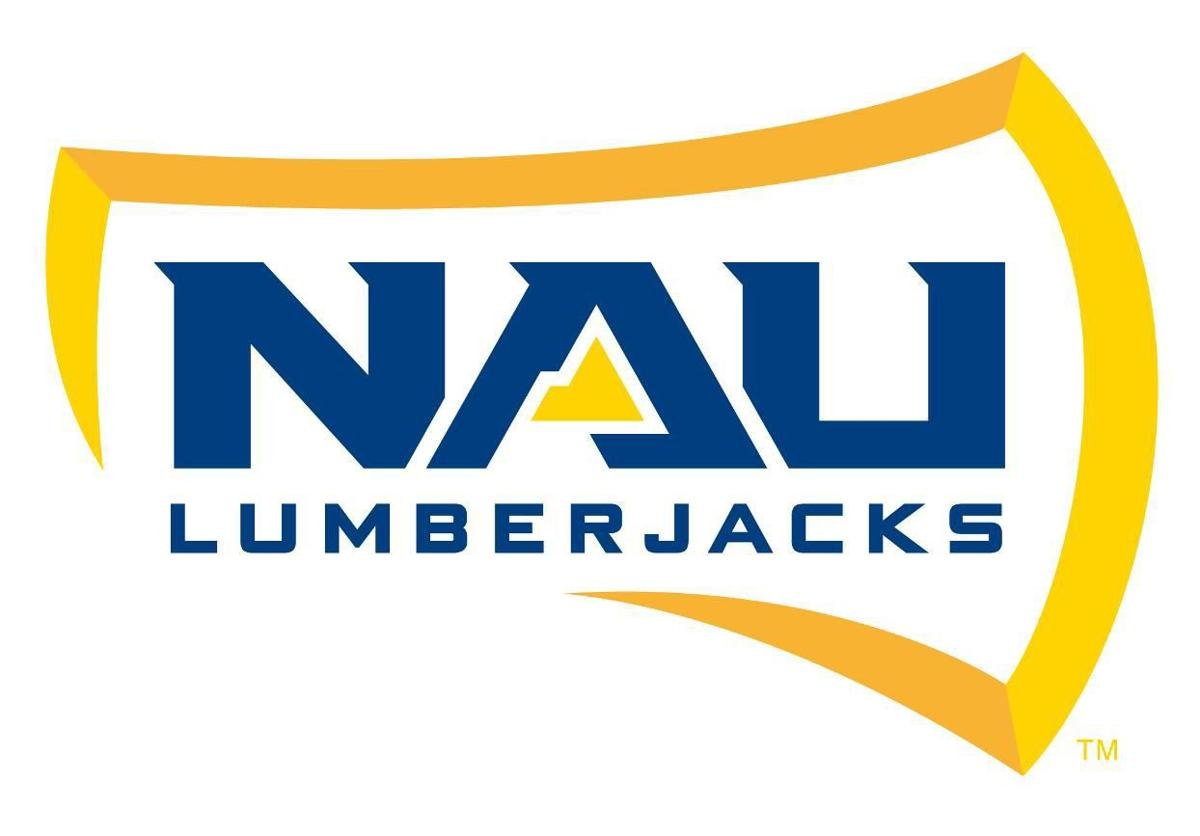 After clocking the fourth-fastest indoor mile time in the country on Saturday, Northern Arizona track & field senior Geordie Beamish was named the Big Sky Men's Track Athlete of the Week on Monday by the conference office.
Beamish's personal-best indoor mile time of 3:56.90 at the 113th NYRR Millrose Games on Saturday earned him his second conference Athlete of the Week award this season.
Beamish placed sixth overall in the historic Wanamaker Mile and closed with the second-fastest 400m split (56.69) among his competitors. His final quarter-mile pushed him up from ninth to his final finish of sixth and past two decorated professional runners, Filip Ingebrigtsen and Eric Jenkins.
His time of 3:56.90 shattered his previous lifetime best by almost 10 seconds and currently ranks fourth in the country this indoor season as he begins to gear up for next month's NCAA Indoor Championships in Albuquerque, N.M. where Beamish will look to defend his individual national championship in the mile.
MEN'S TENNIS
Northern Arizona's men's tennis played in a doubleheader with Western New Mexico University on Sunday, sweeping the Mustangs with a 7-0 win in both matches.
"I think we had a really good day," head coach Maciej Bogusz said. "It was good to see a couple of the guys who don't get to play make it into the lineup and show us some good tennis with great energy."
You have free articles remaining.
In the 9 a.m. doubles, NAU clinched the doubles point after David Nguyen and Mikael Purne took a quick game of 6-1 over NMWU. Following shortly after, Joachim Schaefer and Daniel Dillon finished 6-3, giving NAU the leg up heading into the singles competition. WNMU's duo of Ruan Du Preez and Niko Barr took the final win on the doubles against Facundo Tumosa and Eban Straker-Meads, 5-7. However, Tumosa and Straker-Meads redeemed themselves in the 2 p.m. doubles match against Du Preez and Barr, finishing with a 6-4 tally. The Jacks won the other two courts as well, with Schaefer and Dillon earning a 6-1 win and Nguyen and Purne with a 6-4 score.
For singles, Dillon beat his WNMU opponent, David Valles, 6-0, 6-0, and . later topped Jose Mario Neto, 6-3, 6-4.
Purne had a quick singles match in the morning against WNMU's Jace Crawford, winning 6-1, 6-0. In the afternoon, Purne easily took the first set 6-2 against WNMU's Shaurya Piplani, then rallied from a 5-2 deficit to win the second set 7-6 (0). The two singles matches were Purne's first of the season.
"I was just trusting the process, like coach says," Purne said. "If I make it, I make it. My team was cheering and going crazy, and I couldn't let them down."
"[Mikael] has really grown a lot from last year," Bogusz said. Both Bogusz and assistant head coach, Filip Kanzcula, agreed that seeing Purne, with not having a lot of experience, thought he held himself up well Sunday in both matches. "He was able to really handle the pressure well," Kanzcula said. "It is a great confidence boost to win and will motivate him to keep doing better."
Tumosa finished his morning singles match similarly to Purne after winning his first set 6-2 and then taking the second set on a tiebreaker. Later, Tumosa successfully completed his singles matches with a 6-2, 6-3 victory over WNMU's Du Preez.
Nguyen was triumphant in both of his singles matches, earning his second and third singles wins of the season. He beat Piplani 6-1, 6-3 and Valles 6-2, 6-2.
Schaefer outlasted Neto 6-2, 6-3 and beat Crawford 6-1, 6-0. Straker-Meads topped Du Preez 6-4, 6-2 and blanked Barr 6-0, 6-0.
The Lumberjacks begin their six-game road swing starting with the two-day Cajun Invite against Louisiana on Friday and Corpus Christi on Saturday.