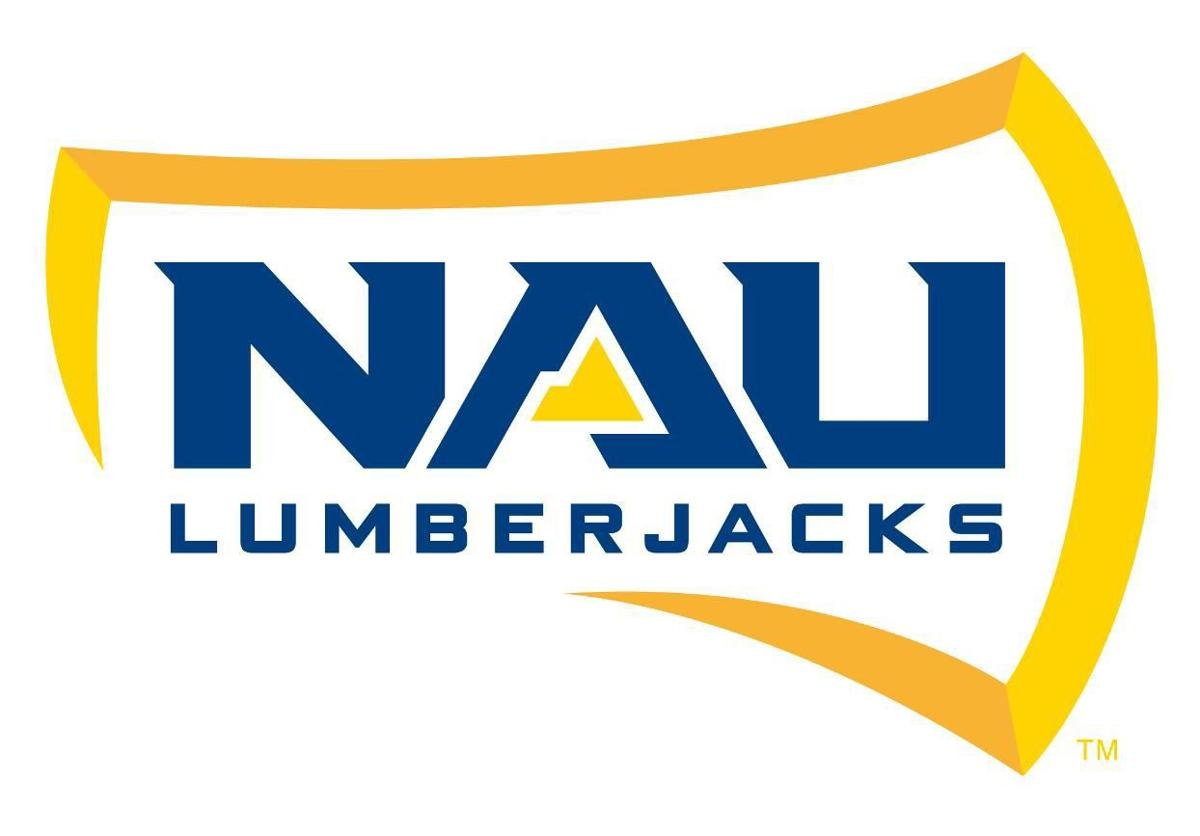 A trio of Northern Arizona football players landed on the 2020 Phil Steele All-American team, led by decorated Lumberjacks kicker Luis Aguilar.
Aguilar, along with punter DJ Arnson and wide receiver Brandon Porter, all received nods on the first, second and third teams, respectively. All three are coming off seasons during which they were named to various All-American teams.
The Lumberjacks added eight on the outlet's Big Sky All-American team. Aguilar, Arnson and Porter were all named to first team All-Big Sky in addition to the All-American squad.
Aguilar and Arnson were already named to the Big Sky's own preseason team last week, while Porter was snubbed. All three were also named to the Hero Sports 2020 Preseason All-American team in May to add to their list of awards.
Wide receiver Stacy Chukwumezie, long snapper Justin Hathoot, offensive lineman Donovan Outlaw, offensive lineman Luke Rudolph and defensive lineman Carson Taylor all earned All-Big Sky third-team honors from Phil Steele as they enter their senior years. 
Chukwumezie is expected to be a focal point of the Lumberjacks passing offense after a breakout 2019 campaign, while Rudolph and Outlaw started all 12 games on the offensive line.
Taylor returns as one of the most seasoned threats against opposing backfields in the Big Sky Conference. The senior defensive end ranks in the top 10 among Big Sky returners with 10 tackles for loss in 2019, and his 5.5 sacks from last season ranks fourth among conference returners.
Women's tennis
Reuniting with one of her former players, Lumberjacks head coach Ewa Bogusz has named Christa Gecheva as the graduate assistant coach for the program.
Gecheva joins the Lumberjacks after coaching in Denver, where she worked with junior players in the Intermountain Region as well as two seasons on the staff at her alma mater, Wyoming. Playing for the Cowgirls from 2011 to 2015, Gecheva spent three seasons playing for both Ewa and Maciej Bogusz.
"I love coaching competitive players who are ready to work hard and compete even harder," Gecheva said. "I'm very excited to join the Jacks and assist Coach Ewa, who I know very well and with whom I have great history. Flagstaff is absolutely beautiful and I can't wait to call it home."
During her collegiate career, Gecheva finished with a singles record of 56-44 and a doubles record of 47-37. The totals ranked 12th and 15th in program history at the conclusion of her career. A three-time Academic All-Mountain West selection and a Mountain West Scholar-Athlete, Gecheva also earned an All-Mountain West Conference selection in doubles as a senior.
Wyoming finished 15-6 overall and 5-0 in the Mountain West during her final season in 2015, as Gecheva finished with an 18-14 doubles record. The 18 victories ranked 12th for most in a single season for the Cowgirls.
With the Cowgirls finishing above .500 in all four of her seasons as a player, as well as 18-7 in conference play, the success carried over after Gecheva joined the staff. After spending one season as a volunteer assistant with Wyoming, Gecheva moved into a graduate assistant position with the Cowgirls in November 2017 after Ewa and Maciej Bogusz went to Northern Arizona.
During Gecheva's season as a full-time member of the staff, the Cowgirls finished 12-8 overall and 3-2 in the Mountain West. A pair of Cowgirls, Magdalena Stencel and Elisa Koonik, earned All-Mountain West honors in singles play while the pairing of Elisa Koonik and Tessa van Der Ploeg earned All-Conference in doubles.
A native of Bulgaria, Gecheva grew up in London and attended Ricards Lodge High School before earning her bachelor's degree in animal and vet science from Wyoming in 2016 and her master's in business administration in 2018.
NAU Sports Information contributed to this roundup.
Be the first to know
Get local news delivered to your inbox!