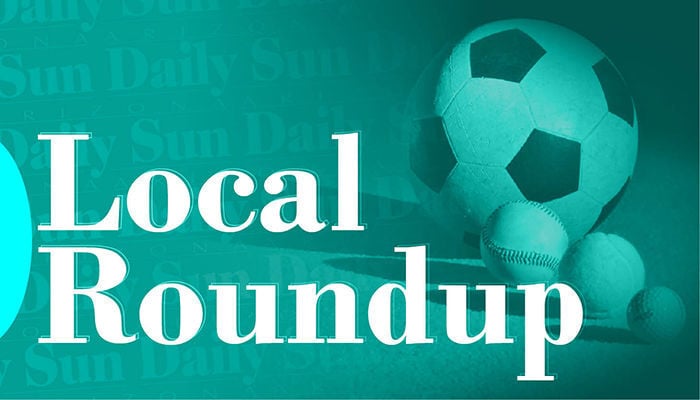 The local cross country teams all had some solid results this week, led by Division II Flagstaff's performance at the Phoenix Classic 5K race Friday night.
Max Davis took second in the boys D-I and D-II race in 15:48, and teammate Lance Harris came in fifth in 16:13 for the Eagles boys squad. On the girls side, Mia Hall came in third in 18:20 and teammate Allie Thurgood was 10th in 19:29.
As a team the boys finished third and the Eagles girls took fourth in the big meet down in the Valley. The race took place in Gilbert at Crossroads Park, the site of the 2020 cross country state meet set for Thursday, Nov. 12, and Friday, Nov. 13.
The Eagles got their chance to have a reconnaissance of sorts on the state meet course, as the boys and girls will look to defend their massive title streaks once again.
At the D-III and D-IV levels, Coconino and Northland Prep also had their own success Friday at the Holbrook Invitational.
Coconino dominated the girls side with the top two finishers, as Wheaten Smith won the race in 20:33.98 and teammate Cathron Donaldson took second in 20:52.77. Zoe Sather landed in seventh for Coconino as it won the girls meet with a low of 31 points -- well ahead of Snowflake's 53 mark in second.
Jillian Raab, who has battled injuries all season, took 10th in 21:58.03 for Northland Prep, which placed fourth as team on the girls side.
The Spartans boys team finished second behind Snowflake. Northland Prep's Dana Leib-Perry was the victor in the boys race in 17:38.04 and teammate Malakai Hanson ran for a fifth-place result in 17:50.71.
Basis Flagstaff's Colm Cawood was 10th in 18:18.93, and not too far behind was his teammate Brian Hofstetter in 14th in 18:43.66.
Girls soccer
Spartans 5, Yellowjackets 2
Make that another win for the 2A Conference No. 1 team Northland Prep -- despite the team missing starting goal keeper Payten Schmidt for some time due to a recent injury suffered against Chino Valley.
Well, it was no real problem as the Spartans (9-0, 4-0 2A Central) took a 5-2 win on the road at No. 6 Blue Ridge (4-6, 2-3 2A East).
Kiarra Hovis netted the hat trick in the win while Mia Blair had a pair of assists and a goal -- same as Sydney Sventek. Ellie Karren also recorded one assist.
The Spartans host No. 5 Show Low (6-4, 2-2 2A East) Monday at Sinagua Middle School at 2 p.m.
Volleyball
Coyotes 3, Spartans 1
The 2A Spartans lost on the road down at Desert Heights Prep. Northland Prep dropped the match 25-14, 25-17, 15-25, 25-21.
Maggie Auza had a double-double with 18 digs and 13 kills while Natalie Hansen also got the double-double with 10 kills and 12 digs.
The Spartans fell to 1-6 overall and 1-5 in the Central Region. The Spartans, ranked 30th in the 2A, are on the road most of next week and are scheduled to take on No. 10 Valley Lutheran (3-1, 3-1 2A Central) Monday.
Be the first to know
Get local news delivered to your inbox!