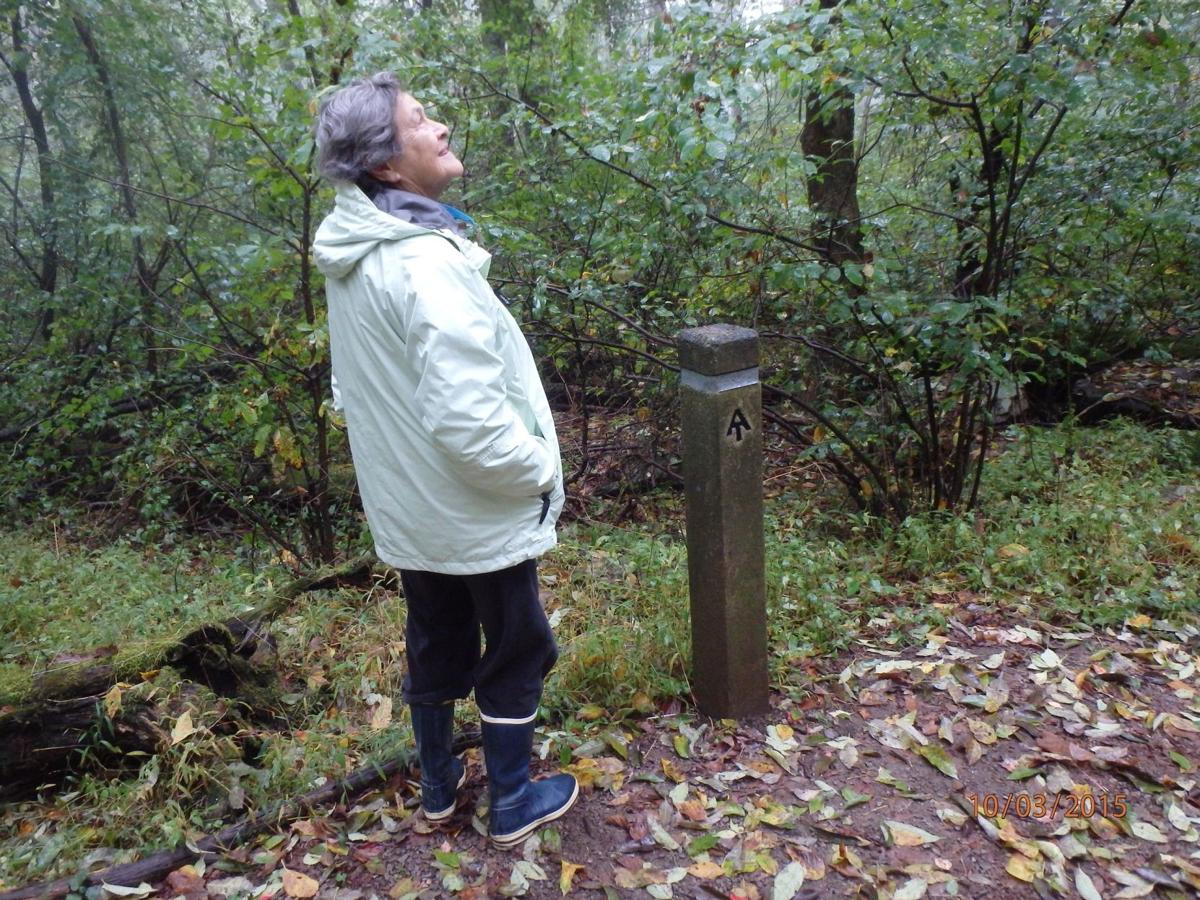 As 2020 neared a close, the three-month-long Iowa Exit 182 Virtual Fitness Challenge I helped organize was in its waning days. With the coronavirus vaccine rollout underway, I was looking forward to once again planning in-person races for our Flagstaff running community.
However, when a classmate of mine from Grinnell College, Karen Brockman, emailed me, explaining how the Exit 182 challenge had inspired her to get back in shape, she wondered if I was planning another virtual event. Touched, I said, "What do you have in mind?"
Karen and I ran in different circles during our collegiate years in Iowa. We were both anthropology majors; the year after I did, Karen took the same archaeological field school that led me to Flagstaff. When we graduated in 1986, we took similar paths into the world of cultural resource management. Karen, a member of the Oneida tribe, also did important work related to the 1990 Native American Graves Protection and Repatriation Act.
Our collaborative brainstorming session led us to a theme based on the Appalachian Trail (AT). In 1978, I hiked and camped with friends near the northern end of the AT in Maine. While swimming at Baxter State Park's Ledge Falls, similar to Oak Creek's Slide Rock, I hit my head on a rock and ended up at the Millinocket Regional Hospital with a concussion. When I asked Karen about her AT experience, she told me that on a trip to Shenandoah National Park with her mother five years earlier, "It rained on us the entire week, reminiscent of Bill Bryson's hilarious bestselling book, 'A Walk in the Woods.'"
As we laughed about our mutual fondness for Bryson's book chronicling his misadventures on the AT, light bulbs went off in our heads. Thus we created the "Take a Walk in the Woods Virtual Challenge," a free and fun way to virtually hike/run/bike/swim 800 miles of the Appalachian Trail (the distance Bryson hiked in his book).
Our route begins at Springer Mountain, the southern terminus of the Appalachian Trail, and heads north to near Front Royal, Virginia. You can follow your progress on Google Maps, and in many locations you can drag the yellow human icon to your location for a 360-degree view of your virtual overnight campsite.
For every 40 miles you complete, we will reward you with a digital badge that unlocks a classic Bryson quote from the book. You can even download an artsy digital bib, and at the end of your journey print out a completion certificate. Those who enjoy social media can join our Facebook group and share pictures from their personal activity and/or screen captures from their virtual hike!
In true Brysonian fashion, Karen told me, "I have never been very good at maintaining an exercise routine, but this is so enjoyable and diverting, I may just get into shape in spite of myself." We hope you will join us on our virtual adventure and revisit the book or read it for the first time.
Neil Weintraub thanks Karen Brockman, who is now an emergency veterinarian near Philadelphia, Pennsylvania. Neil recently retired from his 30-plus-year job as an archaeologist for the Kaibab National Forest and continues to organize activities for Northern Arizona Trail Runners Association (NATRA LLC).
Julie Hammonds (runner@juliehammonds.com) is the coordinating editor of High Country Running.