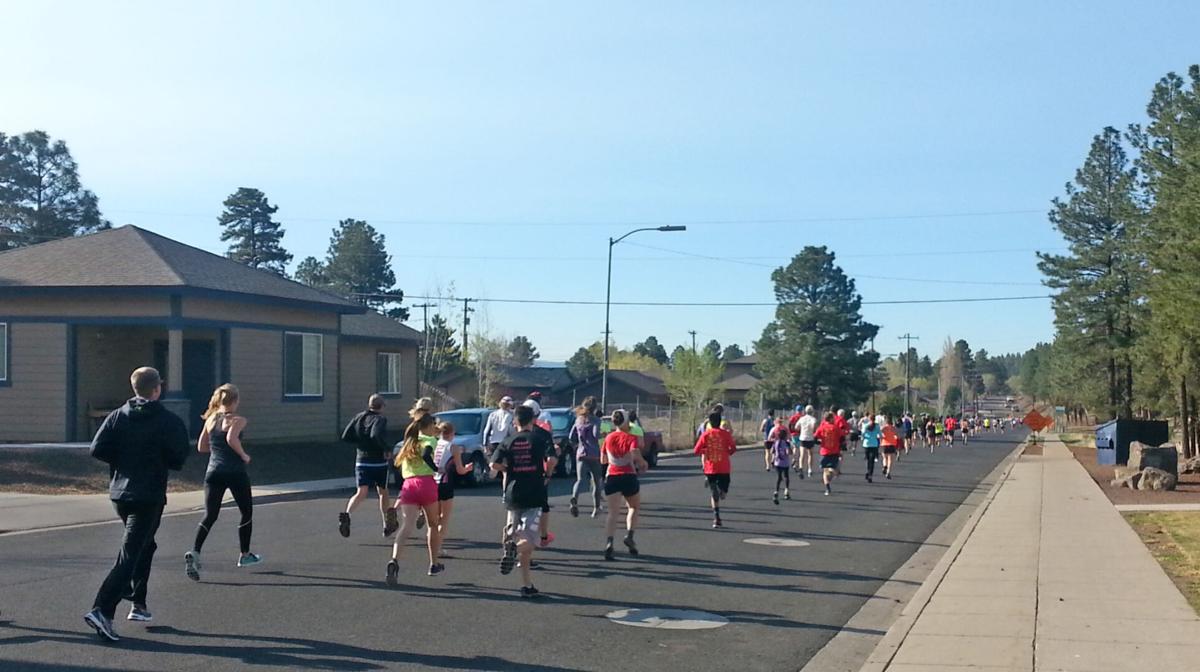 Where were you on April 19, 2015?
I know where I was -- volunteering at the first Sunnyside Up 5K. It was a crisp morning. People showed up wearing gloves and jackets. I arrived early to help set up and spent a few minutes wondering what I should be doing. Then someone pointed me in a direction, and I was set for the rest of the morning.
Maybe I met you there? It was a popular event. I stood at the table, greeting runners and checking names off the list. After a while, the parking lot emptied out. Most people were either at the track warming up, or lining the course, ready to watch. Once the sign-in table was empty, I strolled over to the course to cheer on the runners.
After the race, organizers gave away cool gear donated by sponsors. Back at my station at the table, I heard cheering and clapping from the grandstands as winners were announced. The event was a success, judging by the smiles I saw as people walked to their cars.
After a long break, next Sunday is the second Sunnyside Up 5K and Kids Fun Run. Will you be there? The Sunnyside Neighborhood Association, whose mission is "Enriching lives by mobilizing residents to create continual improvement," has partnered with the community running group Team Run Flagstaff to organize the event.
This has been a rough year for the Sunnyside neighborhood. I was there on one of the worst flooding days, as neighborhood streets turned to rivers of mud. That, after a year and a half of pandemic and quarantine, with the resulting economic and emotional stresses.
As we see time and again in Flagstaff, running is a sport that brings people together. That's what race organizers are hoping this event will do. The 3.1-mile distance is accessible to walkers and runners alike. You can be super-speedy and aim for the front. Maybe you'll go for a personal record for the distance over this basically flat course.
You don't have to race hard, though. You can take it easy, even walk if you want. Mount Elden is interesting to look at, and there's much pleasure in the simple act of being outdoors and moving. You'll see friends and neighbors doing the same. And kids will enjoy the free, 400-meter fun run on the Coconino High School Track.
That's why I'm going to be at the Sunnyside Up 5K this year — to get outside while showing support for a resilient Flagstaff neighborhood. Maybe I'll see you there.
Have you had a memorable run recently? Send your story to coordinating editor Julie Hammonds (runner@juliehammonds.com).