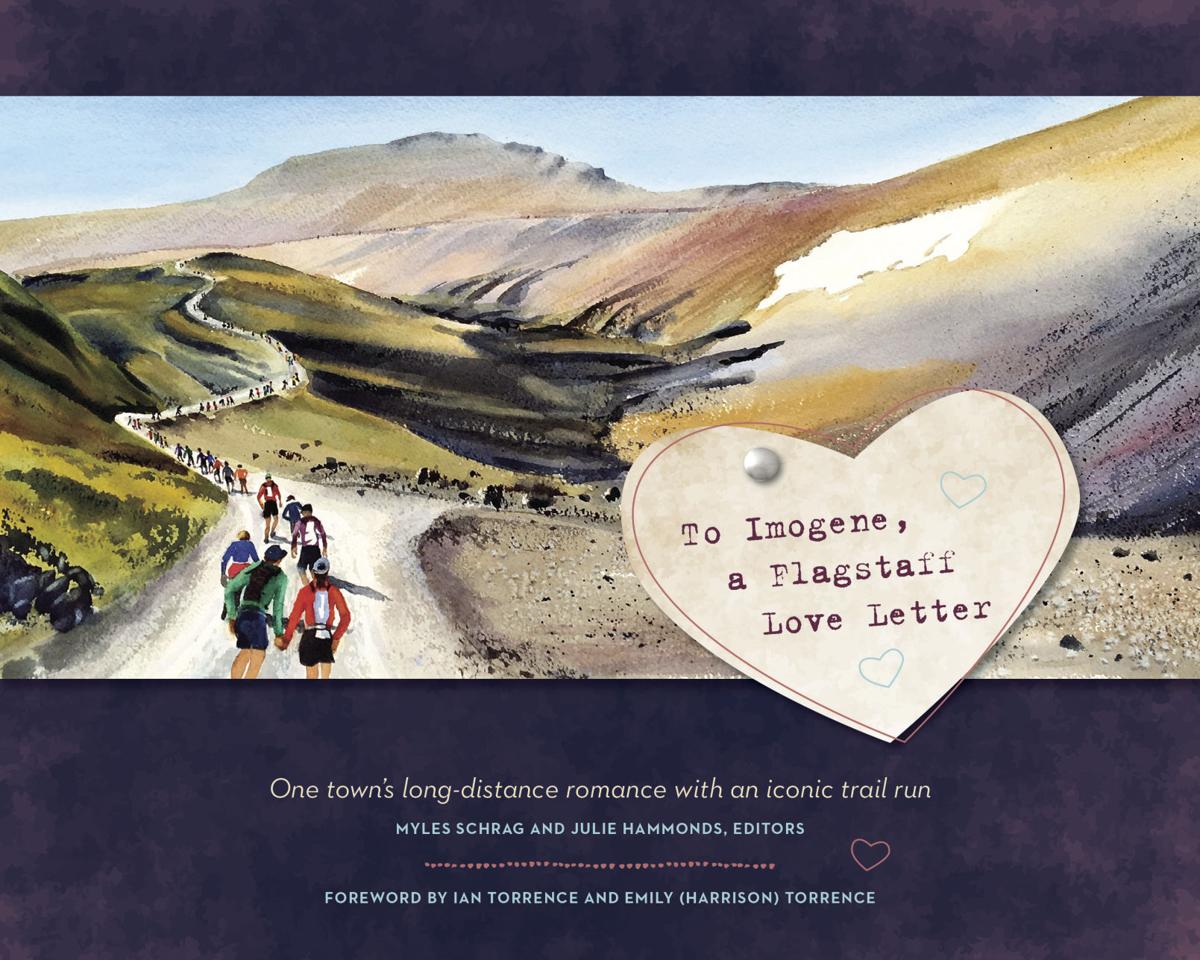 Flagstaffians revel in the tradition and reunions that fuel the Imogene Pass Run.
The leaderboard from this year's run on Sept. 11 looked awfully Flag-familiar: Leah Rosenfeld became the fourth Flagstaff overall women's winner, while two men, Austin Horn (fifth) and Chris Gomez (ninth), recorded top-10 overall finishes.
Margaret Montfort and Mark Thurston won the women's and men's senior categories, respectively. Timeless Nat White won the 75-and-older age division going away, at 80 years young.
Other Flagstaff podium finishes (virtual, since there was no awards ceremony) included many well-known high country runners: Al Hendricks, Annette Adams, Brenda Geise, Colette Boulet, Dan Berger, Dylan Kennedy, Katie McGee, Mark Crane and Maureen Meyer.
But from my spot at the packet pickup, where I sold Imogene books and Linda Sherman's limited-edition watercolor prints for Soulstice Publishing, it seemed like I struck up conversations with a lot more first-timers than usual at the 48th version of the race.
One of those newbies was a reunion of sorts for me. My sister, Monica, drove from our hometown of Topeka, Kansas, to try this crazy Imogene thing her brother has talked so much about. We hadn't seen each other since before COVID-19 began, and we also had talked very little during that time.
Imogene became our excuse to rectify that.
I hadn't been up the one big hill in eight years, but it doesn't take long before a person remembers fondly all that Imogene offers up.
Snot rockets, spits and sloppy sips of Tailwind dotting the endless, dusty rocks.
The waterfalls and smooth, rippling creek beside and — all too soon — far below us.
Friendly, loud, costumed aid station workers, including a cawing Angry Bird at Lower Camp Bird who didn't seem very angry to me.
I felt sincere gratitude when my sister and I both agreed independently of each other that we had found the exact spot above Lower Camp Bird that inspired Sherman's painting for the cover of "To Imogene, a Flagstaff Love Letter."
And I took care to embrace the extreme openness as the trees diminished and we entered the cradle above Upper Camp Bird.
It's daunting, sure, but I love how at that point you can see the path ahead that will take you the rest of the way to the top.
The Schrags came, we saw...and we didn't conquer — even the fastest who cross over dear Imogene will tell you that no one ever beats her. With my sister's Great Plains lungs making it a challenge to get to the pass and my weak knee slowing us on the way down, humility was the other overriding emotion of the day.
Despite good intentions, we didn't end up talking a lot on our journey. Oxygen is scarce, and when my mouth opened it was usually for pill-popping way more than my fair share of M&Ms. (My sister saved her overdosing for multiple cups of chicken soup next to the famed Imogene sign.)
We did have several good talks afterward — over lunch, on the gondola, at the Ouray Hot Springs pool, even as she got into her car for the long drive home.
No breakthrough conversations. But we did do something. And that's better than nothing.
Here's to remembering the way things were and also finding new ways forward.
Alongside High Country Running coordinating editor Julie Hammonds (runner@juliehammonds.com), Myles Schrag is co-editor of the award-winning "To Imogene, a Flagstaff Love Letter" and co-founder of Soulstice Publishing (soulsticepublishing.com).