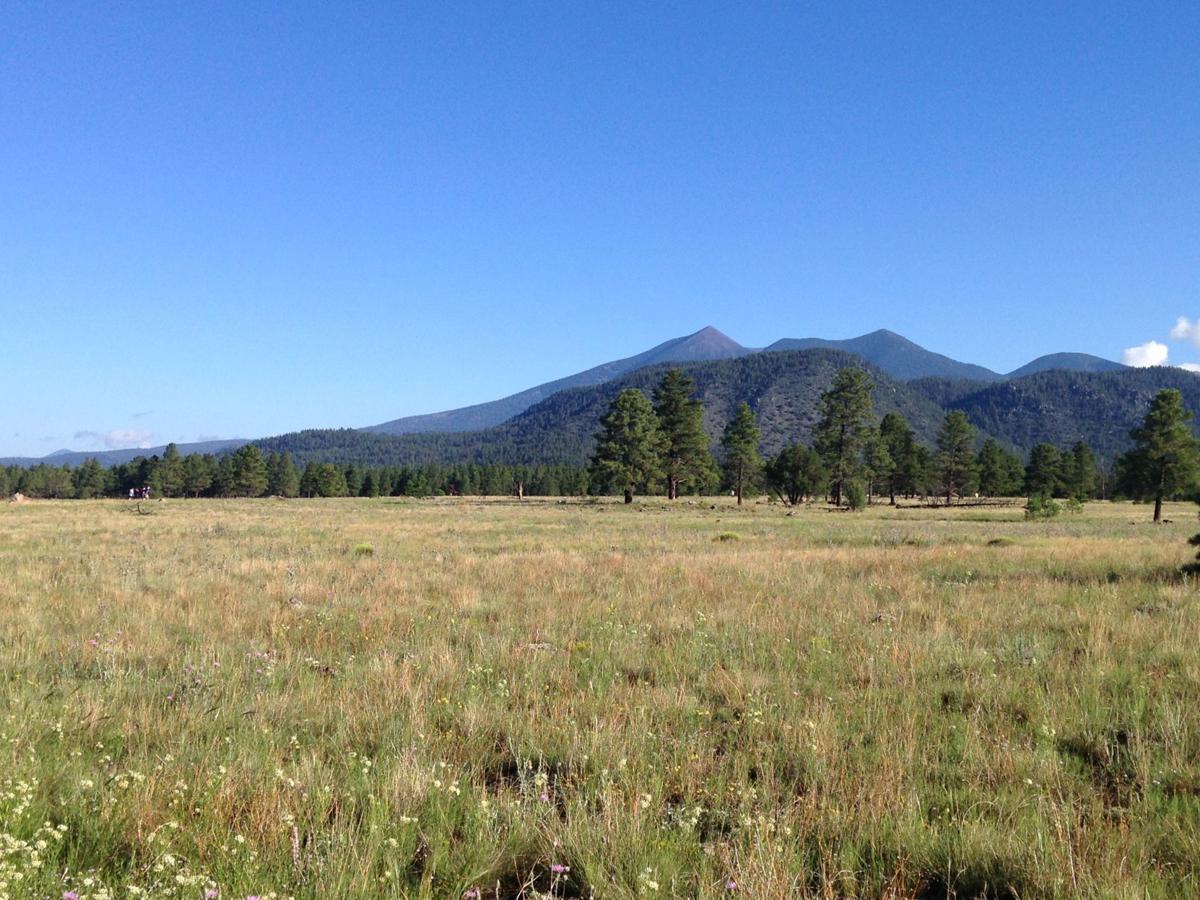 For over 50 years and during all seasons, I have been so fortunate to run the terrain, absorb the views, smell vegetation and watch animals, while always relishing the quietness of our forests.
These are experiences only nature can provide as a package. However, I'm concerned with the proliferation of new trails.
Before Europeans arrived, our forests and meadows were crossed by game trails and indigenous hunting, religious and transportation trails. The few trails were part of the natural environment. As settlers and industry made use of the land, access roads were built for ranching, lumbering and eventually, fire protection. In our time, recreation has become the dominant use, if only in numbers of users.
Recreational trails develop for many reasons. Planned recreational trails consider the impact on nature, the proposed primary users, ways to minimize active maintenance, the destination and the overall experience — all within a systematic design. Our wonderful FUTS trails are the result of initial planning 40 years ago, followed by maintenance, expansion and much public input.
An unfortunate example of unplanned, rough trail-building is occurring on Flagstaff's Observatory Mesa Preserve. Single-purposed trails are being constructed without city permission. The City of Flagstaff is working on a planned extension of the FUTS on the mesa that will have all the attributes of a well-thought-out network. While respecting nature, the trails will provide compatible, positive experiences for the many trail users. Now, as I run the mesa's old fire and access roads, I'll admit to being inquisitively drawn to these unauthorized trails, but running them only makes the impact worse.
On national forest lands and inholding private properties around us, new trails are proliferating. Running in some areas is like following a maze that divides undisturbed areas into little zones. It is sometimes difficult to know if you're on an authorized trail or some user-established shortcut or meander along a game trail. We runners and all trail users have the responsibility not to add to or support the proliferation of unplanned trails by following the signed, mapped official trails and avoiding the others.
We all can be trail stewards. I now am an older runner, moving at a pace that enables me to think about the terrain, rocks, erosion and clogged drainages. I often pause to correct some deterioration or drainage problem. The break provides a breather and a stretch for different muscles. You have a good feeling of contributing to a well-maintained trail as you walk, jog or sprint on your way.
A well-designed and maintainable system of trails and roads is necessary, if we consider the sights, sounds, animals and vegetation of our natural environment worth protecting as our first priority. Shouldn't our goal be to pass on to later generations a natural experience better than what we now enjoy? That requires a culture of respect for our public lands. However well meaning, building unauthorized trails is not a sign of respect.
Since arriving in Flagstaff in 1969, Nat White has logged more than 30,000 miles, running these environs for the love of running and of the great outdoors.
Do you have a column, tip or idea for High Country Running? Send it to coordinating editor Julie Hammonds at runner@juliehammonds.com.
Be the first to know
Get local news delivered to your inbox!