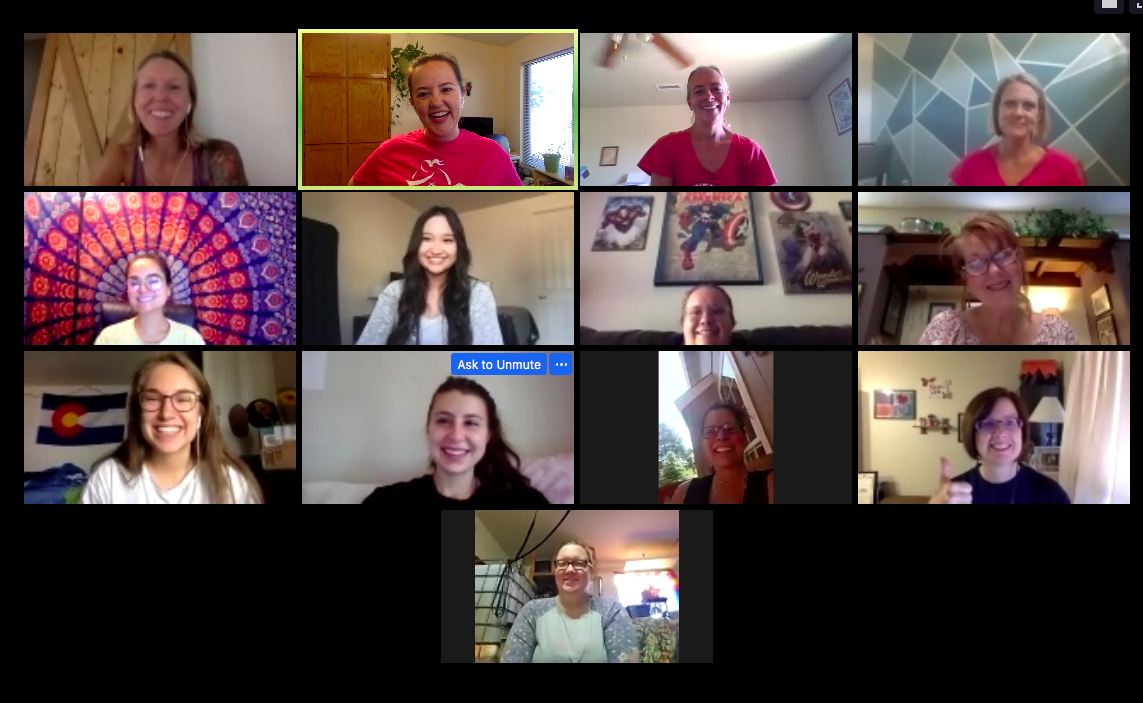 Being a Girls on the Run coach has given me many amazing experiences, and I truly believe these girls are teaching me as much as I teach them.
My name is Jade Sanders, and I'm a first-year GOTR coach. Girls on the Run is a physically active, positive youth-development program that uses volunteer coaches and an evidence-based curriculum to help girls develop self-respect and a healthy lifestyle.
My team is full of eight amazing girls in third through fifth grades who are all unique and wonderful. It's so fun to watch the girls make connections with the material, and even more exciting to see them bond with their teammates and form friendships through our virtual practice space.
As we all know, the current times are stressful and chaotic. Being a part of GOTR is providing girls in northern Arizona an outlet to engage in social interaction with their peers in a time when similar opportunities are few and far between. This season, the girls have been working on exploring their emotions, engaging in healthy communication and keeping their personal Star Power activated through written and physical exercises.
The girls complete a workout after each practice -- which helps them make meaningful connections with the material and prepare for our "K Your Way" event at the end of the season.
Our entire season this fall is virtual, including our culminating event (historically a 5K). The virtual K Your Way is free and open to anyone, anywhere! Participants can complete a 5K (or any distance of their choosing) by running, walking, biking, completing a GOTR Physical Activity Card or doing any other exercise of your choice. Our K Your Way will be held on Saturday, Nov. 14, at 9 a.m. with a warm-up via Zoom before people begin their challenge.
As our virtual fall 2020 season comes to an end, we are already looking forward to next season and the opportunity to guide our wonderful future GOTR girls toward their own power and strength.
Jade Sanders is a sociology student at NAU and volunteer Girls on the Run coach.
Anyone can send a story to High Country Running by contacting coordinating editor Julie Hammonds at runner@juliehammonds.com.
Be the first to know
Get local news delivered to your inbox!