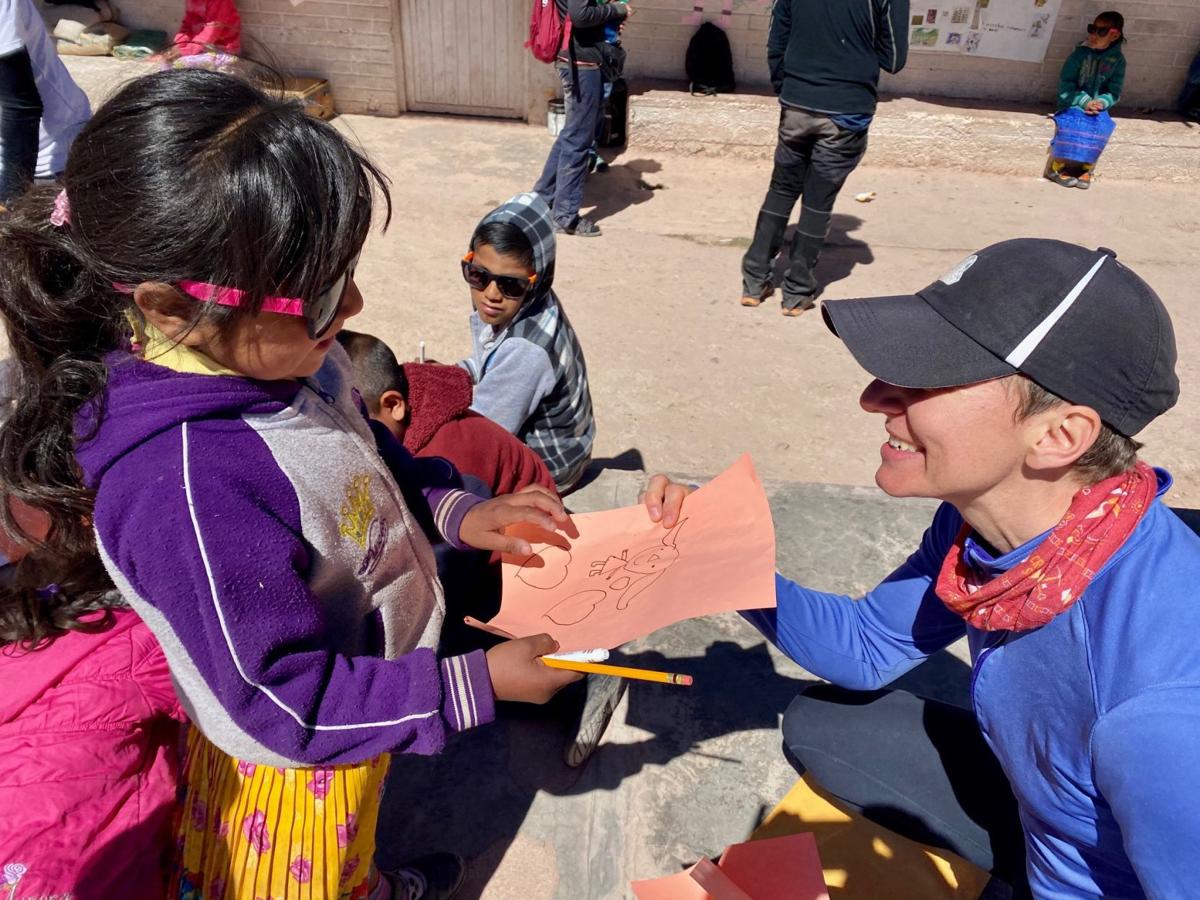 In December, a friend sent me a Facebook message: "I know it's a stretch, but if you can find some way to join me in Mexico in March…".
She was referring to the Caballo Blanco Ultras, in a remote village deep in the Copper Canyons of Mexico. The canyons are home to the Tarahumara, the native running people featured in the 2009 best-selling book "Born to Run," by Chris McDougall. She and I were fans, having followed its real-life characters for years, from attending Luis Escobar's legendary "All We Do is Run" events in California (where Barefoot Ted, Arnulfo and Manuel, and even Scott Jurek are regulars) to road-tripping to Santa Barbara to meet McDougall himself.
This trip was icing on the ultra-running cake for me. I knew it had the potential to be life-affirming. When one opens their heart and mind to potential, magic happens. I found myself road-tripping with my pal from Phoenix to El Paso on Feb. 22 to meet our Mas Locos family, where the magic began.
Anyone who travels to this event is known as a "Mas Loco." We included runners from all over: California to Minnesota to Virginia and in between; Italy, Australia, the United Kingdom and South Africa.
In Urique, we encountered Tarahumara and Mexican nationals and their children who had come from all over for the weekend races. The children (caballitos) run their races first, with more than 500 attending. Two girls from our group, ages 9 and 11, ran with the locals. They didn't speak Spanish, yet somehow through running with the other kids, friendships began. In no time, the American girls had created games with some of the locals and were laughing and carrying on, completely at ease.
Sunday was our race day. I was in the 42K, with our start 30 minutes after the 80K. The course is set up with Urique in the center, and all runners do out-and-backs to surrounding towns. The result is that throughout the entire race, you wind up passing runners coming in or going out. Yips and shouts of "¡ánimo!" and "¡bien hecho!" abound, with the occasional "¡chócola!" for a high five.
The energy was simply electric. I didn't have to be a fluent Spanish speaker to understand the love and excitement that transpired between us.
Days before the race, we visited a Tarahumara school. When the littlest of the children approached us, we were instructed to greet them with "Kuira ba," which means "We are one" in Rarumari. The children were initially quite shy of us.
When a basketball came out, suddenly walls came down; we played and laughed, language be damned! Our core selves inferred a different communication; the act of interaction, the intention, and the passion of our play was our vocabulary. Our souls understand this language, and I saw this duplicated on the running trail and in many other experiences that week. When we gather for a purpose, when we run and play with reckless abandon, we are one.
Koren Brown is a Flagstaff mom and a fitness guru whose work as a fascia stretch therapist at Mountain Medicine Integrative Wellness and as a coordinator for the Healthy Kids Running Series inspires her to live a life of adventure to motivate and inspire others.
Do you have a column, tip or idea for High Country Running? Send it to coordinating editor Julie Hammonds at runner@juliehammonds.com.
Be the first to know
Get local news delivered to your inbox!