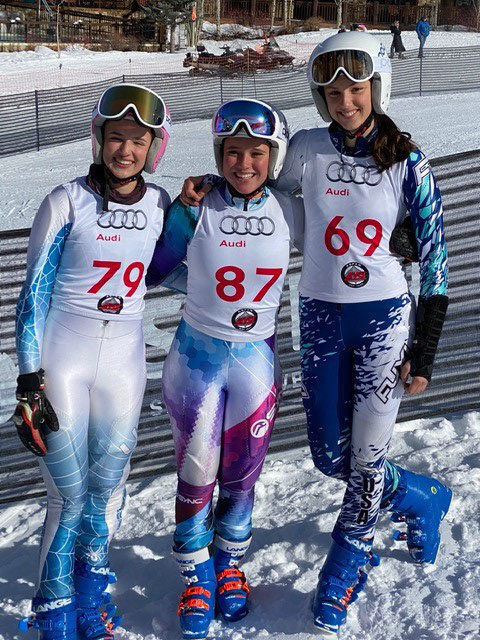 The Flagstaff ski and snowboard club team recently took a step that should bolster the program going forward.
The team was awarded podium certification at the bronze level by U.S. Ski and Snowboard, an accreditation that will give the local club team access to improved resources.
Opportunities for the bronze-level clubs include professional development for staff with an invitation to provide content for club development resources, opportunity to present at regional and national club excellence conferences, and participation in forums and roundtable discussions with peers on a national and regional level.
"It has helped us plug any gaps we have from administration to training to coaching," said Todd Gillenwater, the club's president of the board of directors and father of a pair of athletes on the team. "It elevates us to a level that puts us much closer to U.S. Ski and Snowboard. So we have access to higher-up people in the sport for advice and best practices. We also hope, even though we have been here for 53 years, that it gives us that higher-up stamp of approval."
Since 1967, the Flagstaff ski and snowboard team -- which is a nonprofit team ran primarily by parent volunteers -- has trained thousands of Arizona junior athletes, from talented amateurs to Junior Olympians. The club has athletes ranging from 8 to 18 years old, including some high school athletes that compete in sports for the local schools.
Because skiing and snowboarding is not a recognized sport by the Arizona Interscholastic Association -- the main governing body for high school sports in the state -- the new accreditation could help further establish the team among the local sports here in town.
"In Arizona, we aren't recognized," Gillenwater said. "If we were in Colorado, ski racing is just like football or soccer. Here, it isn't. So we battle the schools constantly to get excused absences. We are just hoping it elevates us to a higher status." 
Gillenwater noted that the team isn't just made up of Flagstaff locals. He said the team has families that make the trip from the Valley and other areas of Arizona that don't have access to the snow and mountaintops. 
The team's season essentially runs in line with Arizona Snowbowl's open season -- which is a bit up in the air like most sports due to the ongoing pandemic. Gillenwater is hopeful the upcoming season happens, but understands that COVID-19 and sports have been a tough combination.
Be the first to know
Get local news delivered to your inbox!