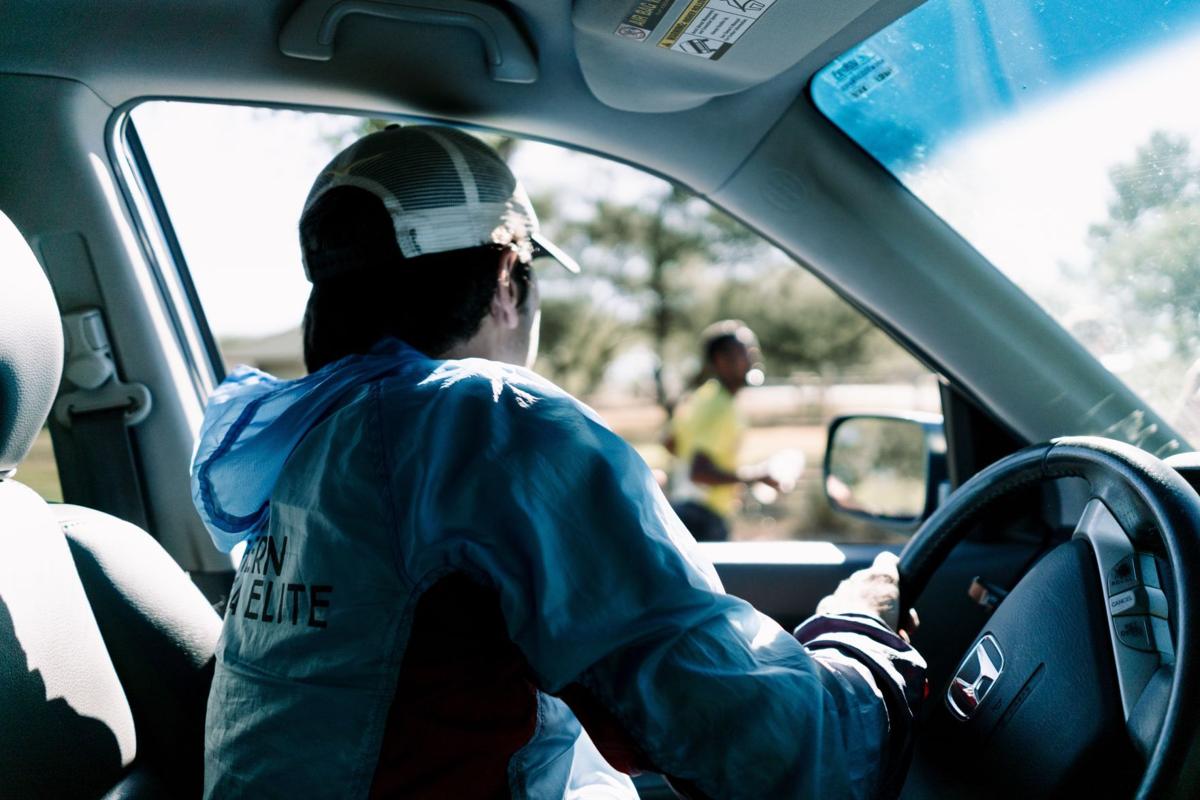 The field for The Marathon Project was released Thursday, and it includes a handful of runners with close ties to Flagstaff.
Four NAZ Elite men and three women on the team based in Flagstaff will compete in the event, which was put together by NAZ Elite head coach Ben Rosario, Josh Cox of BOOM Management and Matt Helbig of Big River Race Management.
Rosario said Thursday during a phone interview that it was "a big relief" to release the field after spending weeks narrowing it down to just more than 100 athletes total, a number that leaves some "room for attrition."
The field will consist of a select group of elite athletes that met automatic qualifiers in addition to athletes who met provisional qualifiers. For the men's side, for instance, automatic entries were given to registrants who finished in the top 25 in the Olympic Marathon Team Trials in February, according to The Marathon Project website.
Scott Fauble, who finished 12th at the Trials, and Scott Smith, a 19th-place finisher at the Trials, will be joined by NAZ Elite teammates Rory Linkletter and Sid Vaughn at The Marathon Project, which is set to take place Dec. 20 in Chandler on a fast course that has athletes ready to race hard and clock stellar times. On the women's side for NAZ Elite will be Stephanie Bruce, Kellyn Taylor and Julia Kohnen, who finished behind the former two at the Trials for a 10th-place result and a time of 2:30:43.
Kohnen just recently joined NAZ Elite, too.
Meanwhile, coming off a PR result of 2:22:01 for a second-place finish at London, Sara Hall is set to compete in the race. McKirdy Trained coach and athlete John Raneri also made the list. A few other notables on the men's side are Augustus Maiyo (fifth at the Trials in 2:10:47) and Martin Hehir (sixth at the Trials in 2:11:29). Notables on the women's side are Emma Bates (seventh at the Trials in 2:29:35), Keira D'Amato (15th at Trials in 2:34:24) and Alexi Pappas, a rising star in the running and acting worlds.
Rosario said he's thrilled about the field, adding that it's deep and competitive, and knows everyone is excited to race a marathon during a 2020 year that has had limited chances for runners to do so.
During a media availability session Thursday, Rosario said the pandemic is what spurred the idea for The Marathon Project, which is meant for elite runners only, and he feels that after seeing the success with the restructured London Marathon there is hope it can be done.
There is expected to be around 50 men and 50 women runners for the event.
"We're going to have a safe event," Rosario said Thursday after noting during the availability session that there will be testing protocols and that they will follow guidelines directed from Arizona and the USATF organization.
Fauble said during media availability that he's excited to race and try to beat some of the men who topped him at the Trials back in February. 
It will also be a chance to see some friends who developed relationships on the racing circuit, he said, something many runners are missing.
Be the first to know
Get local news delivered to your inbox!