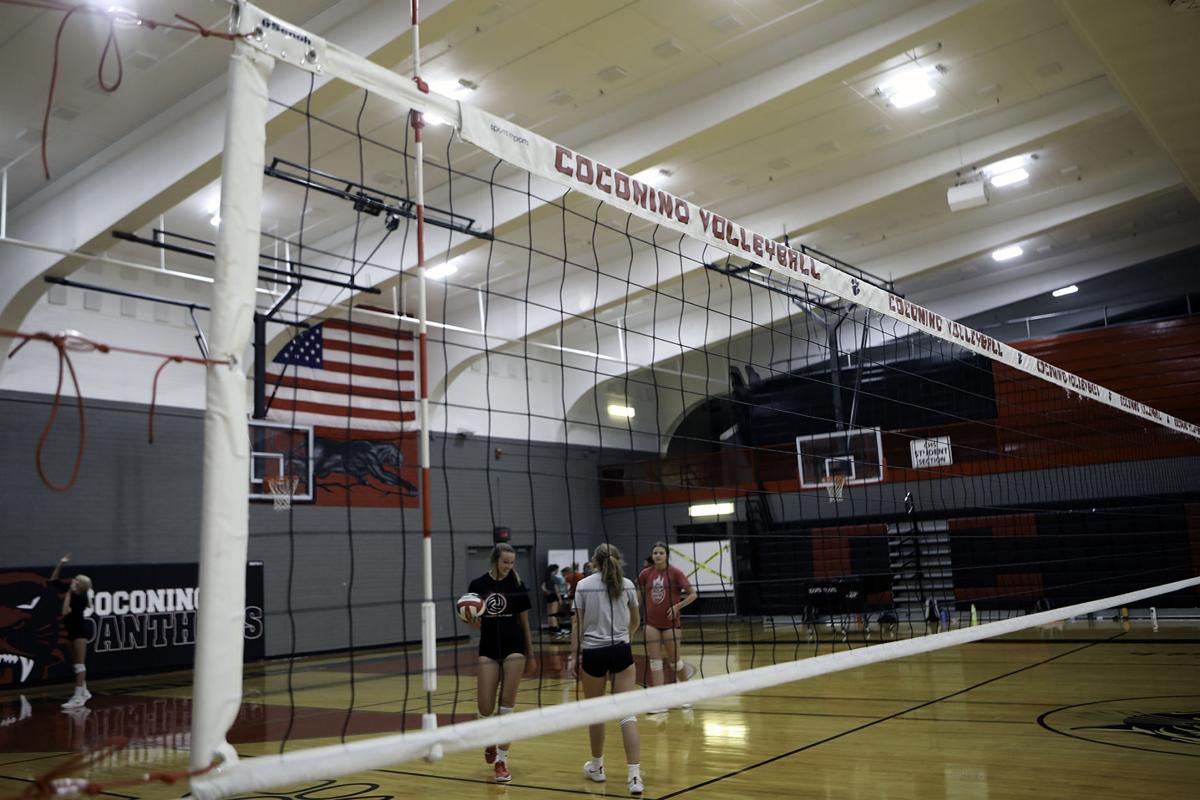 Tuesday night's crosstown volleyball match between Flagstaff and Coconino was canceled due to a COVID-19 exposure involving "an individual in direct contact" with the Coconino varsity team.
The individual in question -- whose relationship to the team is unknown -- tested positive, resulting in the cancellation. Specifics of who the person is were not shared due to privacy concerns.
Flagstaff Unified School District announced the cancellation via a press release barely 10 minutes before the match's 6 p.m. start. FUSD stated it needed to relay the information to parents and families first before letting media know.
FUSD advised the impacted individuals and their families that they will have to adhere to guidelines set in place by the Arizona Interscholastic Association's guidelines and the district's contact tracing protocols.
It is unclear if that means that the entire Coconino team will miss two weeks worth of matches -- which would be seven -- or when the team will be allowed to resume competition. The AIA guidelines state that anyone who has a positive test or acute COVID-19 symptoms must quarantine for 14 days, and that anyone who had direct contact with the infected individual should also quarantine.
FUSD's press release states that it is unclear whether or not the match will be rescheduled. The two are scheduled to face off at Flagstaff High School on Oct. 27.
"Individuals in direct contact with the individual have been contacted through the Flagstaff Unified School District contact tracing protocol with directions and next steps," the release read. "At this time, it is unknown if the match will be rescheduled for a later date."
The Flagstaff Eagles team was not impacted by the exposure and is allowed to continue matches as scheduled. Other sports at Coconino High School are not impacted as of now.
Be the first to know
Get local news delivered to your inbox!