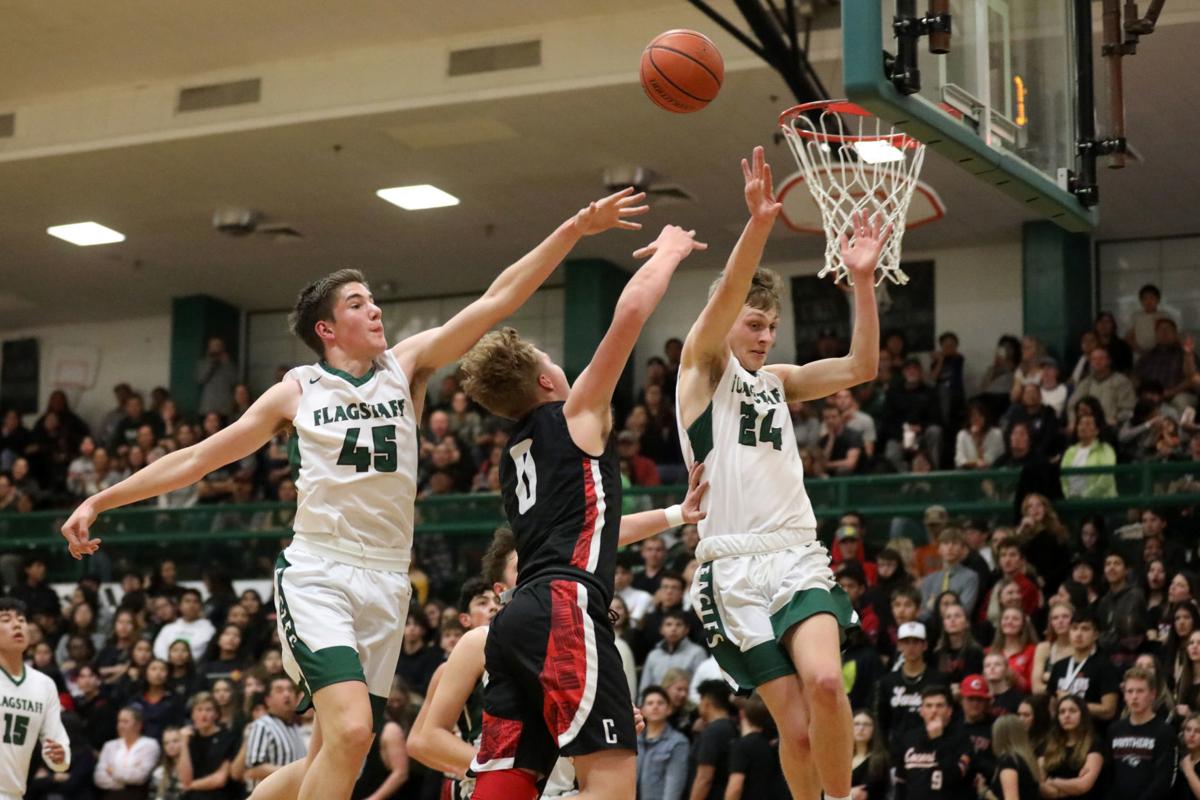 Panthers head coach Mike Moran reminded his team about the outside noise of how hard it is to beat a team three times in a single season, let alone twice on the road.
That noise didn't seem to bother Coconino too much Tuesday night.
The No. 13 Panthers cemented their dominant Grand Canyon Region-winning season with a 57-33 victory over crosstown rival No. 15 Flagstaff at War Memorial Gymnasium.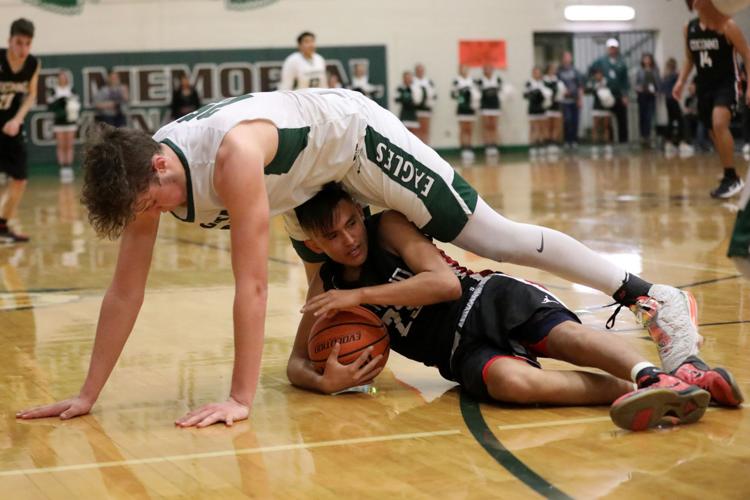 It was another dominant defensive night for Coconino's Jacob Begay, who said following the win he has had his sights set on winning the region defensive player of the year crown -- which his teammate Preston Olney earned last season.
Begay helped to hold Flagstaff's Nick Sneezy -- who came in averaging 11.1 points per game on 39% 3-point shooting -- to just seven points and two made field goals and held him scoreless from 3. 
"You know, I'm really just trying to beat my best friend Preston for the defensive player of the year award," Begay said. "I haven't been feeling well lately and I wasn't sure if my offensive game was gonna be on point, so I was just trying to focus on defense."
Begay may not have felt well, but his offensive game didn't show any ill effects. He added a game-high 19 points on a perfect 10 of 10 from the foul line as he dominated both ends of the floor.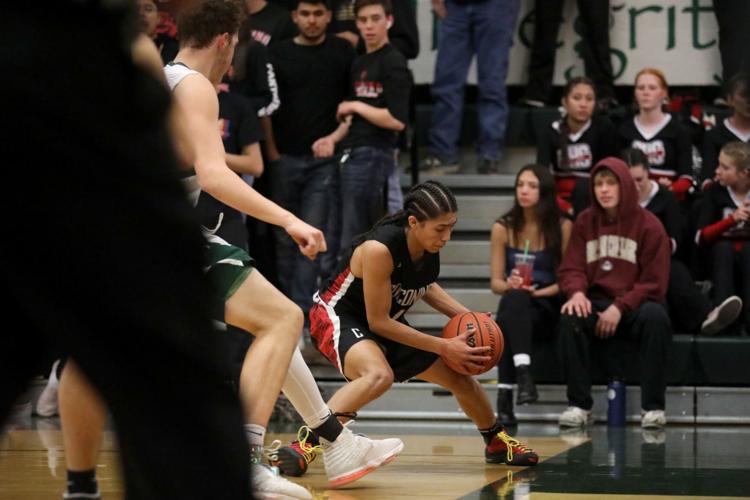 "Jacob and Preston are the MVPs in this league; they should be co-MVPs," Moran said. "They play D one night, they play O, they switch, they change up and they just play with such intensity and they hurt ya. They are responsible for beating everyone in this league."
Coconino beat the Eagles yet again, taking a third win over the Eagles this year when counting a meeting outside the power-points schedule. The Panthers first beat Flagstaff in the annual holiday tourney in the Eagles' gym and later won at Coconino High School.
The Panthers ended the regular season with a 12-6 overall record and an 11-1 Grand Canyon Region mark en route to the region crown, which it clinched two weeks ago.
Flagstaff saw its seven-game winning streak snapped, and the Eagles closed the regular season at 11-6 and 7-5 in the Grand Canyon.
"I love what (Eagles head coach) Nick Walton has done at Flag High; they had a great comeback this year," Moran said.
The two teams last faced each other three times in a season when the Eagles went 2-1 over the Panthers in 2017-18 -- upsetting Coconino in the play-in round at Coconino High School.
Each team saw their star point guards get into early foul trouble, as Olney and Flagstaff's Christian Lancaster each committed two quick fouls and were held out for much of the first half.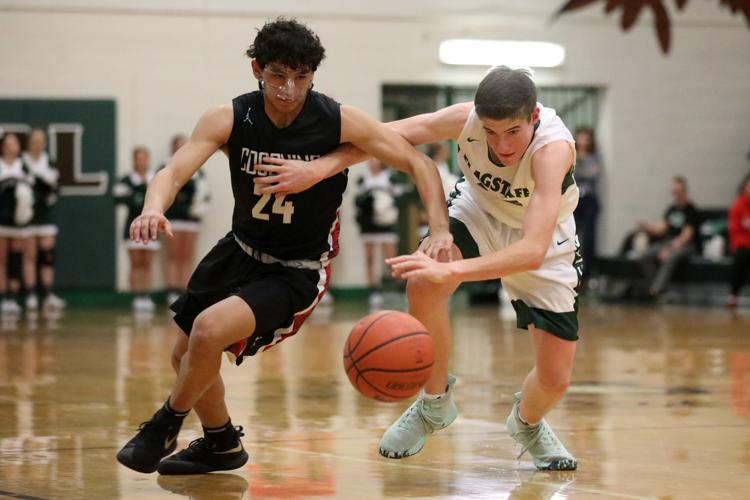 Olney still found a way to finish with 12 points and a strong defensive day while Lancaster struggled against Coconino's defensive pressure, only scoring six and committing a few turnovers.
Foul trouble was a main issue for both teams -- but Moran said it wasn't due to poor reffing, which he added was actually great -- as Coconino had two players finish with four fouls and Flagstaff had two and another, Walter Downs, foul out.
As a team the Panthers shot 23 of 27 from the foul line while the Eagles were 12 of 18.
Coconino held just a 23-18 advantage at the end of the first half, which was physical and saw a total of 22 fouls called, 11 on each team.
Once the third quarter got going, the Panthers started to pull away.
The Eagles cut the lead down to three at 26-23 off a trey from Lancaster, only for Olney to answer with his own triple after a loose ball made it his way.
Flagstaff's Tyler Centner scored off a tip-in to make it 29-25 still in favor of Coconino, but then the Panthers rattled off 11 straight points, ignited by a Manuel Cardoza 3.
Begay capped off the run with a righty layup and a foul after getting a steal off Lancaster at midcourt. He finished the three-point play as he converted the free throw to put his team up 41-25 with about four minutes left in the third.
The lead stayed at double digits the rest of the way.
The Panthers likely will host a 4A Conference state tournament play-in game on Friday, while the Eagles will wait for the AIA to release the final rankings to see if they will host or be road warriors for the round.
Be the first to know
Get local news delivered to your inbox!