The Flagstaff Eagles volleyball team could not get out of its own way Tuesday night as it fell, 3-1, to Bradshaw Mountain at home.
On paper, the Eagles were the clear favorites, boasting a 4-1 record with their only loss to that point to highly regarded Notre Dame Prep in Scottsdale. The Bears, meanwhile, came into the road match 3-4, and Eagles head coach Beth Haglin said it had been several years since her program had lost to them.
But a plethora of mistakes, combined with great effort and hustle from the Bears, did the hosts in.
"If you're not mentally there, you're going to have unforced errors," Haglin said. "We just had so many mistakes and there was a lack of energy. And Bradshaw really wanted to beat us. I don't know when they beat us last or if they did, it's been forever. So they wanted it and we came out lethargic."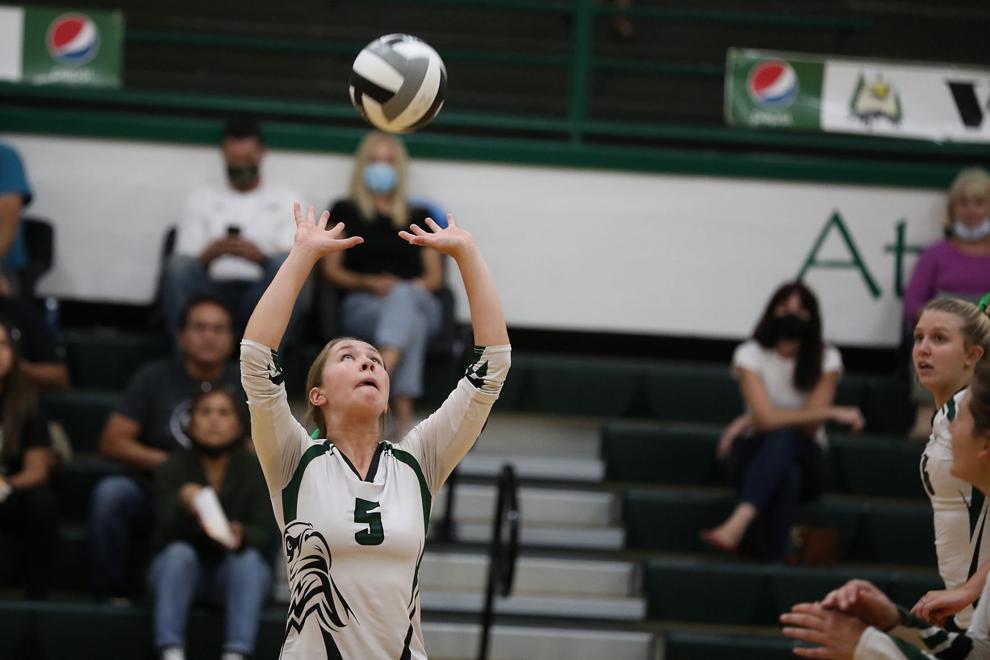 Flagstaff looked solid to start the match. With senior setter Bridget Bond back -- she missed the Eagles' last home match with a migraine -- to help run the offense, Flagstaff's hitters were able to collect early kills. The blockers were playing well, and the Eagles were rolling.
They appeared ready to roll to an easy victory in the first set, going up 23-18 and needing just two points to win. Bradshaw, however, put together a 7-0 run and won, 25-23, to take a 1-0 match lead between the two Grand Canyon Region teams.
Then, a seemingly shocked Flagstaff fell behind 10-5 to start the second set. The Eagles made several unforced errors -- atypical of a team as skilled as Flagstaff has proven to be so far. The Eagles fought back slowly, even cutting the lead to just two points at 20-18. Down 24-21 and in danger of losing a second set, the Eagles won three consecutive points behind serves from junior Haylee Gilleland to tie the set at 24-24. But the Bears eventually pulled away, outlasting the Eagles 27-25.
Bradshaw played effective, scrappy defense throughout the first two sets, getting to difficult attacks and just digging it over to Flagstaff when necessary simply to keep the point alive. With Flagstaff's mistake-filled night, it was enough to go up a couple sets.
"They put the ball on our court and we made the mistakes," Haglin said.
Flagstaff gutted out a win in the third set. The Eagles and Bears traded small leads all the way to 24-24 again. A kill by Eagles senior outside hitter Gracelyn Nez made it 25-24 and a Bradshaw Mountain kill attempt sailed wide right to give Flagstaff a 26-24 victory and cut the Bears' overall lead to 2-1.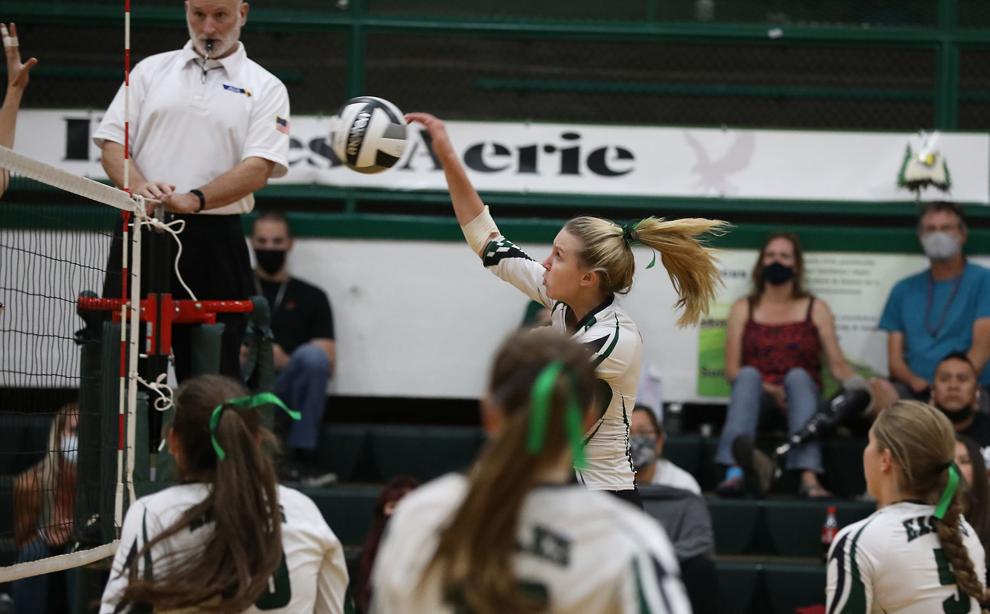 In the fourth set, the Bears got back to the style that had gotten them the lead in the first place. Bradshaw Mountain continued its defensive play, and allowed the Eagles to trip themselves up. The Bears reached a late lead at 24-19. Flagstaff won three consecutive points, and looked like it might come back again. But an error gave Bradshaw a 25-22 set win, and the Bears celebrated their 3-1 road victory.
Haglin did not want the Eagles to panic yet. They have proven capable of playing with, and even beating, top-level teams in 4A. If they are going to have the kind of success they assume they can, though, the Eagles have to toughen up mentally.
"We have the skill, we have the capabilities by far. We have a very well-rounded game, but when I say that, if you're not ready -- and we weren't-- it doesn't matter," Haglin said.
The 4A Conference Eagles (4-2) will attempt to right the ship quickly as they travel to Glendale Wednesday to take on the 4A Cactus Cobras.