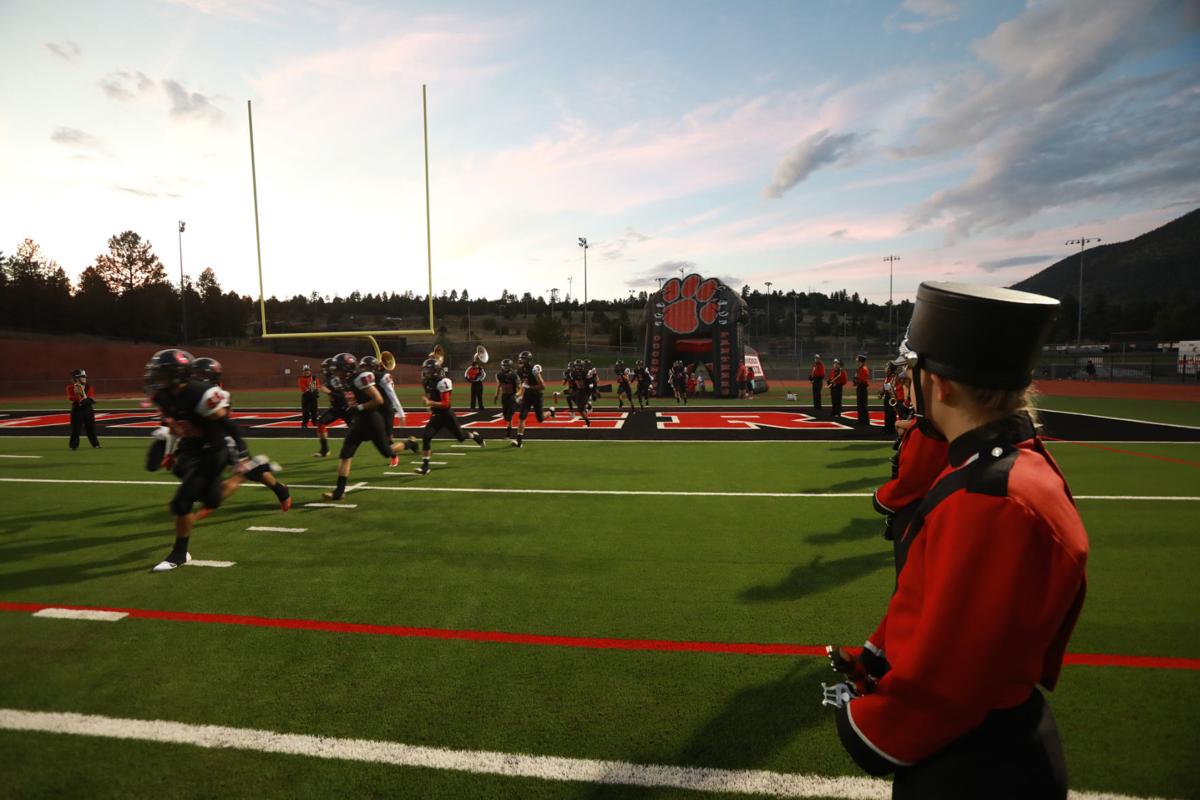 The Arizona Interscholastic Association released its three-phase return-to-play guidelines Thursday afternoon, giving a look at what a safe return to practice and competition could look like for member schools across the state.
"Our priority through this is for the safety and well-being of all our state's student athletes and those that support them," said AIA Executive Director David Hines in a release. "We are not guaranteed to have a fall season. We are preparing to be ready on time, but it will all depend on how this situation develops as the summer goes on. We just ask that schools, coaches, players and parents consider and utilize the guidelines until we get back to normal."
The AIA noted in the press release that local health authorities ultimately have the final call, and that a "recommendation by the AIA cannot supersede local ordinances."
Flagstaff Unified School District is evaluating next steps and will follow the guidance of health authorities, according to an email via FUSD spokesperson Zach Fountain.
The AIA's guidelines come the same day Arizona Gov. Doug Ducey said that youth sports are allowed to resume.
The guidelines give individual school districts an idea of what a return to sport could look like, if they choose to use the AIA's recommendations or make their own plan like some have done in the Valley.
The full document with recommendations and guidelines can be found here.
Phase one under the AIA's guidelines for a return states that no more than 10 athletes can work out at a time together -- and that all coaches, athletes and support staff must be free from symptoms for at least 14 days. It is also recommended that athletes are kept in the same training group from workout to workout.
The AIA recommends daily temperature screening and questionnaires for all athletes and coaches, and that disinfecting must occur for all personal equipment before and after practice -- and after there is any contact with another person.
All athletes, coaches and support staff who are high risk, or live with someone who is, are not permitted to attend in person and instead must attend all workouts and practice sessions virtually.
All public facilities, such as gyms and fields, under both phase one and phase two are to remain closed.
Medium group activities can resume under phase two, with up to 50 athletes at once in workouts. The same 14-day symptom-free rule must be followed under phase two as well, along with all the other recommendations from phase one.
Public facilities are recommended to open under phase three with normal group sizes now allowed. All sports, with or without contact are allowed to resume activity.
It is still recommended that all shared equipment be sanitized before and after use under phase three.
It is currently unclear when exactly schools would be allowed to return per the AIA, as it is deferring that decision to local authorities throughout the state.
Be the first to know
Get local news delivered to your inbox!