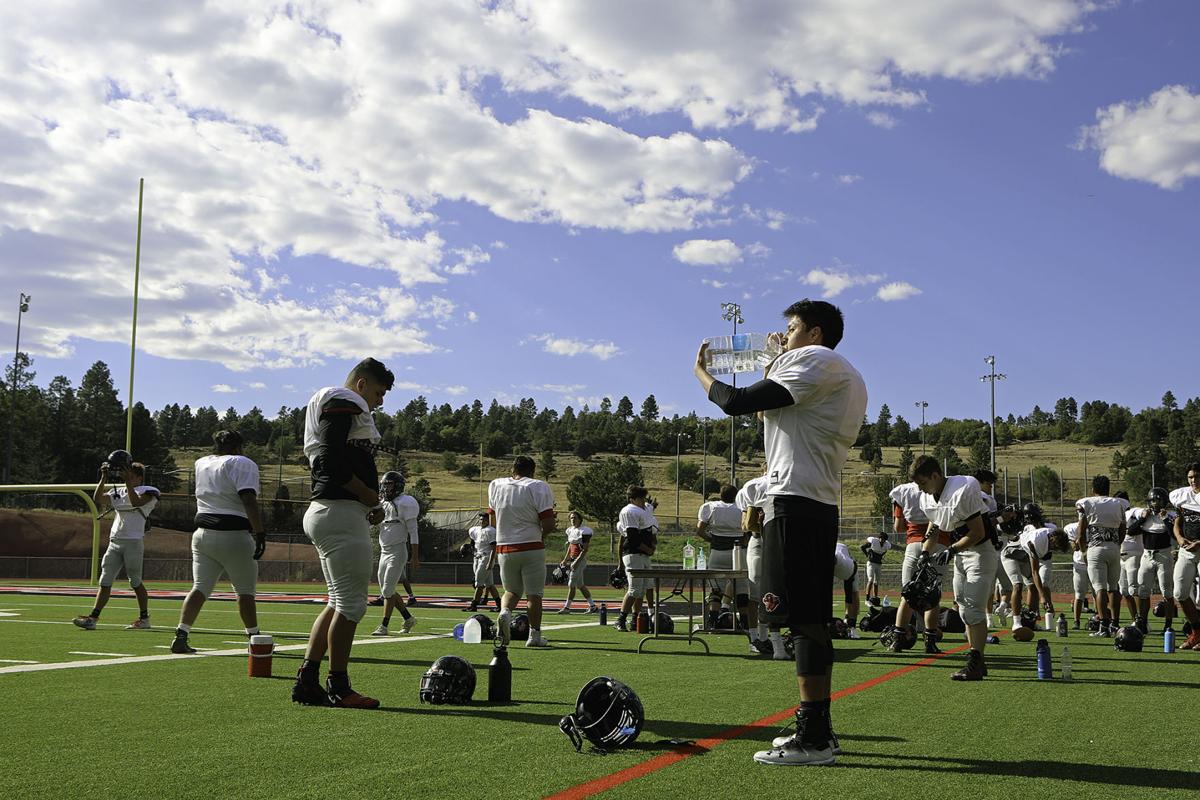 After weeks of uncertainty and unknowns about high school football in Arizona, it finally seems that the season is good to go.
The Arizona Interscholastic Association, along with its Sports Medicine Advisor Committee, announced Thursday morning that it adjusted a key metric in determining who can start football competitions. Previously, as of Sept. 3, the SMAC recommended cases in each county had to be 10 or fewer per 100,000 people. Now, the SMAC changed the number to 75 per 100,000 -- a much more achievable benchmark for most of the state.
As of the latest data released today by local health officials, Coconino County is at about 37 cases per 100,000 residents -- well within the new metric. The other benchmarks, which include the percentage of hospitalizations for COVID-19 and the percentage of positive tests, have already been met by most counties in the state.
"We have been given the opportunity to compete in football," David Hines, AIA executive director, said in a press release. "However, it will take all of us -- coaches, players, parents, fans and administrators -- to implement all of the modifications. This is critical for us to stay on the current track. It is equally as critical that all involved understand the importance of adhering to the guidance of athletic trainers and medical personnel."
In the release, Hines and the AIA noted other states that are competing in football and other high school sports influenced the AIA's change of course on the metric.
Since it was first introduced in early September, the old metric was identified as being a big challenge for many districts to meet. At the time it seemed as if the season was green-lit, but some around the state began to raise concerns about the 10 per 100,000 people metric.
Some districts in the Valley still haven't been able to practice, according to East Valley Tribune Sports Editor Zach Alvira, unlike Flagstaff, where Flagstaff High School and Coconino High School have been at it for the past two weeks. 
As of now fans will not permitted at any high school sports, according to Flagstaff Unified School District and Northland Prep Academy officials.
The AIA again noted that the recommendations are apart of a living document, meaning it can change at any point given new data and science on COVID-19.
Be the first to know
Get local news delivered to your inbox!