The Northern Arizona men's basketball, women's basketball, and men's and women's indoor track and field teams totaled 47 Big Sky Conference Wi…
GLENDALE -- Michael Bidwill's Tuesday morning wasn't about the upcoming NFL Draft or sharing his excitement over the team acquiring wide recei…
One disadvantage of being a relative newcomer to Flagstaff, and its peerless trail system, is that I cannot fully appreciate the improvements …
Despite its decision to cancel in-person programming at all school sites this spring, Girls on the Run of Northern Arizona will continue to ha…
I'm a member of the Flagstaff Trail Divas, which, like all running groups here in the high country and everywhere else, is adapting to COVID-19.
PHOENIX -- Although records of women playing organized tackle football can be found as early as the 1920s, the sport has struggled to sustain …
The Walkup Skydome is quieter than normal, the weight room is closed, classes are online and Northern Arizona football is doing about as much …
Preston Olney has been told many times he is too small to play basketball.
The Arizona Interscholastic Association announced Monday morning the cancellation of high school spring sports in the wake of Arizona Gov. Dou…
A handful of Page basketball players from both the boys and girls squads made the 3A All-Conference roll call for the 2019-20 season.
Not long after Gov. Doug Ducey announced Friday that all schools in the state of Arizona will now be closed until at least Friday, April 10, t…
If high school athletes playing for a program in Flagstaff want to stay sharp while they await the possible return of spring season sports, th…
The Arizona Interscholastic Association decided against postponing or canceling spring sports championships, but all sports are suspended imme…
CHICAGO - Northwestern coach Chris Collins has fixed up his garage. Notre Dame coach Mike Brey has taken up Pilates. Loyola coach Porter Moser…
FORT LAUDERDALE, Fla. - St. Thomas Aquinas linebacker Jaydon Hood took an early-spring visit to Minnesota last month. He spoke to the coaches,…
It's late March and Tom Izzo is busy cleaning his garage, and his attic, and his home office with the overstuffed drawers. He's thinking about…
In the space of a few hours, Ryan Decker went from preparing for a weekend series to parsing the end of his college baseball career. The N.C. …
The NCAA Division I Council voted Monday to approve an extra year of eligibility for all spring sport athletes who had their seasons canceled …
Shane Burcar had spoken to media members countless times over the past year as the interim head coach, but on Friday he got the chance to do s…
A historic 2020 indoor season landed Mike Smith the honor of National Men's Coach of the Year on Friday as announced by the U.S. Track and Fie…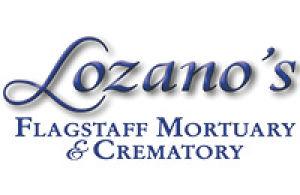 Lozano's Flagstaff Mortuary & Crematory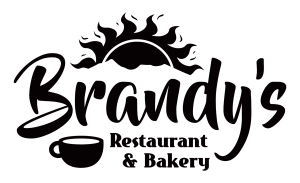 Brandy's Restaurant & Bakery
Major League Baseball is considering playing the delayed 2020 season in empty stadiums in Arizona, using the 10 spring training ballparks in t…
CHICAGO - We know what you're thinking. This year's NFL draft has the potential to be a bit of a circus. A quagmire. A full-blown cluster-kerf…
Mike Trout is the face of baseball, finally. The three-time most valuable player has stepped carefully into the off-field spotlight, embracing…
GLENDALE -- Michael Bidwill's Tuesday morning wasn't about the upcoming NFL Draft or sharing his excitement over the team acquiring wide recei…
Von Miller had to catch his breath after finding out he got every vote for the 2010s All-Decade Team. Miller, Tom Brady, J.J. Watt and Adrian …
The British Open is canceled. The Masters has been postponed until two weeks before Thanksgiving. The PGA Championship has been temporarily mo…
If there's one thing Dwyane Wade knows, it's how to win championships. At 24, he shouldered the Miami Heat to his first. A little more than fi…