Northern Arizona junior Luis Grijlava posted an Olympic standard time, placed second and earned First Team All-American honors, after running …
Coconino football's long bus trip to Maricopa to compete in the Just Chilly's Flight Club 7-on-7 passing tournament Saturday gave the Panthers…
Cassie Schrader, the coach of the Coconino Panthers girls basketball team, did not want June to be the first time her upcoming players were in…
Northern Arizona junior Jessa Hanson finished 11th overall in the 2021 Division I outdoor track and field championship meet's 10,000-meter rac…
None of the runners NAZ Elite is sending to the Olympic Trials starting next week started their preparation segments in the same direction, bu…
The Arizona Interscholastic Association announced the 2021 high school football schedule. Both Coconino and Flagstaff will play traditional 10…
Northern Arizona All-American freshman Abdihamid Nur finished third in the 10,000-meter race at the Division I national outdoor track and fiel…
Coconino football's long bus trip to Maricopa to compete in the Just Chilly's Flight Club 7-on-7 passing tournament Saturday gave the Panthers…
Cassie Schrader, the coach of the Coconino Panthers girls basketball team, did not want June to be the first time her upcoming players were in…
The Arizona Interscholastic Association announced the 2021 high school football schedule. Both Coconino and Flagstaff will play traditional 10…
After another successful campaign in the 2020-21 winter season, the Flagstaff Eagles girls basketball team began the first step of the upcomin…
Portland State University hired TJ Harris, formerly the basketball coach at Northland Prep Academy, as its new assistant women's basketball co…
Coconino boys basketball returned to a traditional summer schedule this week, with games and practices set for nearly every day in June.
This town likes the number 12. Its sports fandom reputation is defined by it.
When you build a house on a crooked foundation, the renovations ar e destined to be more difficult. And not always sensible, especially if the…
There was a time not so long ago, 2012 to be exact, when the big news in college football was conference commissioners simply using the word p…
One of legendary Michigan football coach Bo Schembechler's sons and two players say a doctor molested them, and Schembechler turned a blind eye to it.
One of legendary Michigan football coach Bo Schembechler's sons and two of his former players have described how they were molested by the tea…
Rick Horrow joins and explains if college athletes will get paid anytime soon.
There's an obvious four-word rebuttal for anyone who says that Duke's Mike Krzyzewski, as great as he's been, is the greatest college basketba…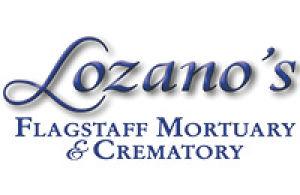 Lozano's Flagstaff Mortuary & Crematory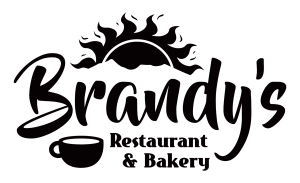 Brandy's Restaurant & Bakery
NEW YORK (AP) — The upcoming weekend series between the Philadelphia Phillies and San Francisco Giants will be streamed nationally on Peacock,…
OAKLAND, Calif. (AP) — Oakland's slugging Matts have a running joke how one is usually hot when the other's not.
Saquon Barkley seemingly is vaccinated for COVID-19, because he watched Tuesday's Giants minicamp practice from the cafeteria and interacted w…
On the surface, not much has changed in Philadelphia. The Phillies are hovering around .500 — the same place they've been for several years now.
Pittsburgh Pirates (23-41, fifth in the NL Central) vs. Washington Nationals (27-35, fifth in the NL East)
Los Angeles Angels (33-32, third in the AL West) vs. Oakland Athletics (40-27, first in the AL West)