Kiana Manuelito, a graduating senior from the Panthers girls basketball team, signed her letter of intent Friday at Coconino's gym to play col…
Jacob Clouse, a rising junior at Coconino High School, would sprint over from baseball practice -- the Panthers went 10-8 and reached the firs…
The national body governing high school sports ruled to allow shot clocks in basketball, but schools in Arizona have not yet made a decision a…
Following its 6-2 playoff victory over Morenci on Saturday, Northland Prep softball reached the 2A Conference state championship tournament se…
No. 5-seeded Flagstaff's season came to an end Tuesday as the Eagles fell at No. 4 Salpointe Catholic in the 4A Conference state baseball cham…
The second-seeded Northland Prep Spartans defeated No. 7 Morenci Jr./Sr. in the quarterfinals of the 2A Conference softball state championship…
Despite 13 strikeouts and a near no-hitter by sophomore Gracie Schmitz, No. 7 Flagstaff gave up a two-run home run in the top of the seventh i…
The returning seniors for Coconino football have not seen much disappointment in their careers. A winning history, paired with significant ent…
After a shortened 2020 high school football season that followed an uncertain offseason, the Flagstaff Eagles were finally able to meet on the…
The No. 2 Northland Prep Spartans (14-1) defeated the 15th-seeded Trivium Prep Crimson Knights (6-11) in the first round of the 2A Conference …
The AIA released brackets for the 4A Conference baseball and softball brackets Thursday. The 16-team state championship tournaments will begin…
Northland Prep (9-4, 8-1 Central Region) kept its season alive Tuesday with a 5-4 home win over Phoenix Country Day in the play-in round of th…
Coconino beach volleyball fell just short of a comeback win to extend its season and undefeated streak in front of the home crowd Wednesday as…
Flagstaff baseball clinched the Grand Canyon Region title Tuesday with a 15-10 road victory over Bradshaw Mountain.
Coconino beach volleyball defeated Canyon Del Oro 5-0 on Monday in the first round of the Division II playoffs at Coconino High School.
The Coconino Panthers beach volleyball team was excited riding back to Flagstaff from the Valley on April 14. Two weeks later the Panthers wou…
Flagstaff freshman Camden Hagerman fell 6-1, 6-2 to Greenway's Matthew Johanson in the quarterfinals of the Division II tennis singles playoff…
Flagstaff boys tennis is already in the midst of a successful season, having advanced to the quarterfinals of the Division II state tournament…
Peoria softball rallied for a string of runs late to defeat No. 20 Coconino, 7-4, in Flagstaff on Friday.
The Flagstaff Eagles baseball team won a nonconference contest at home Saturday afternoon, blanking the Winslow Bulldogs, 10-0, a winning a fo…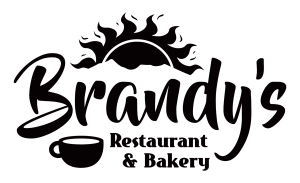 Brandy's Restaurant & Bakery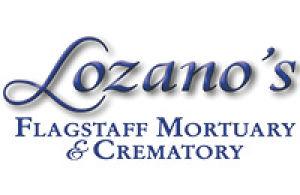 Lozano's Flagstaff Mortuary & Crematory
Northland Prep players in the lineup better wear their batting gloves, because the sticks keep heating up.
TEMPE -- Flagstaff Eagles baseball rode a hot fourth inning and solid pitching from senior Justin Hanson to a 15-3 road victory over the Tempe…
The No. 8-seeded Basis Flagstaff girls tennis team fell, 5-1, to No. 9 Chandler Prep at home in the Division III team state championship tourn…
Since 2010, the Flagstaff Eagles boys tennis team has made the state tournament five times, but has never been able to capture a postseason vi…
Coconino Panthers baseball (8-7) kept its playoff hopes alive with a 1-0 road win over the Peoria Panthers on Tuesday.
Two seniors showed up for the Spartans Tuesday and helped lead the team to a Central Region title courtesy of an 11-5 win over Glendale Prep o…
The 2A Conference Spartans toppled the Glendale Prep Griffins Monday for a home win, 25-0, improving to 10-1 overall and 5-0 in the Central Re…