The Arizona Interscholastic Association announced preliminary plans for the fall sports season in a press release Friday afternoon.
The Flagstaff Sports Foundation's Hall of Fame class for 2020 has been announced, but due to the COVID-19 pandemic a formal ceremony and banqu…
Just as local high schools were in the early stages of planning a start to limited indoor workouts for athletics, they just as quickly had to …
Make it another accolade for Northern Arizona cross country and track and field signee Nico Young: The decorated prep runner has been named th…
In a statement released Monday night following Gov. Doug Ducey's executive order to delay the start of in-person classes to Aug. 17, the Arizo…
Building a homemade squat rack, hitting up former teammates for throwing sessions and finding the motivation to do workouts, former Coconino P…
The top prep runner in the class of 2020 almost added another impressive feat to his laundry list of accomplishments this week as Northern Ari…
With face-to-face visits, skill camps and 7-on-7s all nixed due to the ongoing safety concerns surrounding the coronavirus pandemic, college f…
Even though there still isn't a clear idea of what a high school football season will look like, the city teams are making the most of what is…
Temperature checks, coaches in masks, and no spitting, high-fiving or any contact await athletes and coaches as Flagstaff Unified School Distr…
Flagstaff Eagles baseball's Stephen Canizales earned West Region honorable mention honors from Rawlings-Perfect Game, as the accolades were an…
The Arizona Interscholastic Association released its three-phase return-to-play guidelines Thursday afternoon, giving a look at what a safe re…
PHOENIX -- About this time eight years ago, Justyce McClain, a 15-year-old softball standout at Sandra Day O'Connor High School in north Phoen…
For a football program that has increased its win total each of the past two seasons, it makes sense that Coconino wants to face one of the be…
The Flagstaff Eagles football team will open the 2020-21 season against a perennial 4A Conference playoff contender -- which is exactly what h…
The Flagstaff Sports Institute awarded its third annual Champions of the Mountain Scholarship Award Wednesday via a virtual ceremony as Northl…
The fourth annual Champions of the Mountain 2020 finalists were announced. The award goes to local high school senior athletes who have excell…
When Emma Doskicz was a freshman, she emulated her older, more experienced varsity teammates such as Monique Ware, Mikala Begoody and Noni Tho…
PHOENIX -- The cancellation of the 2020 Native American Basketball Invitational means more to that community than simply taking a summer off f…
A former high school hoops star who used to light up scoreboards as a member of the Coconino Panthers has made the decision to take her talent…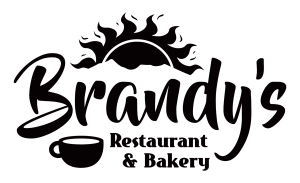 Brandy's Restaurant & Bakery
Four straight post-regulation wins capped off a 4A Conference state title season for the Flagstaff girls soccer team, and there was one player…
Even after losing former star forward and dynamite scorer Marco Avitia to graduation, Flagstaff boys soccer head coach Mike Jenkins knew exact…
A handful of Flagstaff soccer players from both the boys and girls programs landed spots on the 4A All-Conference First Team.
Preston Olney has been told many times he is too small to play basketball.
The Arizona Interscholastic Association announced Monday morning the cancellation of high school spring sports in the wake of Arizona Gov. Dou…
A handful of Page basketball players from both the boys and girls squads made the 3A All-Conference roll call for the 2019-20 season.
Not long after Gov. Doug Ducey announced Friday that all schools in the state of Arizona will now be closed until at least Friday, April 10, t…