If Todd Hanley and Mike Lapsley had it their way, each season the 4A Grand Canyon Region title would have to go through the Flagstaff and Coco…
The Division II Flagstaff Eagles cross country team took a pair of boys and girls team wins at the Ray Wherley Invite Saturday in Prescott.
Sophomores Wheaten Smith and Cathron Donaldson led the way in a strong day for the Division III Coconino Panthers girls cross country team in …
It seemed like high school sports weren't going to be decided on at all at Flagstaff Unified School District's Tuesday board meeting — up unti…
The nets are up and volleyball is set to start soon. An established coach keeping her program at its lofty heights, a second-year coach ready …
One of Mike Schmieder's favorite aspects of being a head coach is getting calls from his former wrestlers, especially those who are off at col…
The Northland Prep boys soccer team coasted to a 3-0 shutout over Ash Fork to open the 2020 season at Sinagua Middle School.
The 2A Conference Northland Prep Spartans boys soccer team got the new year started off well Friday with a 3-0 shutout win over 2A North Regio…
All high school sports and athletic competitions are on hold until further notice, according to a press release from Flagstaff Unified School …
The Northland Prep Spartans girls soccer team can put itself into rare air if it wins its fourth straight 2A Conference state championship thi…
After weeks of uncertainty and unknowns about high school football in Arizona, it finally seems that the season is good to go.
The Flagstaff ski and snowboard club team recently took a step that should bolster the program going forward.
Sports have been a toss-up across the state of Arizona, arguably none more so than on the Native American Reservations. But now, sports could …
Saturday's cross country meet between the four local Flagstaff high schools was canceled due to precautions stemming from a potential COVID-19…
Northland Prep girls soccer star Mia Blair has already established herself as a dominant force in the 2A Conference. Now she may get a chance …
Months after her young Eagles team survived post-regulation matches to win the 4A Conference state title, Flagstaff girls soccer head coach Ho…
Two of the longest active title streaks in the state are on the line, a young program hopes to recapture the trophy and teams opting out due t…
The Arizona Interscholastic Association has, again, approved guidelines for a return to sport, giving the green light from the AIA for fall sp…
One of the things that stood out most about professional athletes to Avery Weems growing up was their ability to use their platforms to speak …
Fall high school sports are coming up fast, but the actual fate of the season is still very much a toss-up.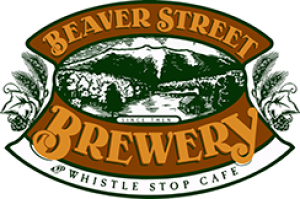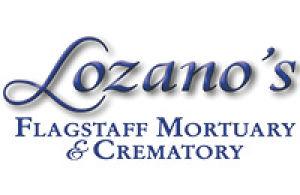 Lozano's Flagstaff Mortuary & Crematory

Tarik Skubal, the son of former Page High School boys basketball coach Russ Skubal, posted an impressive showing Sunday in his second MLB star…
Utah opened high school football last week; Alabama is going forward and playing after opening this weekend and with Arizona still a few weeks…
The Arizona Interscholastic Association has put out an 18-page document outlining some sweeping changes to be seen during fall sports -- if sp…
The Arizona Interscholastic Association Executive Board has approved the calendar for fall sports, according to a Wednesday press release.
Flagstaff High School head coach Todd Hanley and 34 other high school football coaches from across Arizona as of Saturday have put their names…
The Arizona Interscholastic Association announced preliminary plans for the fall sports season in a press release Friday afternoon.
The Flagstaff Sports Foundation's Hall of Fame class for 2020 has been announced, but due to the COVID-19 pandemic a formal ceremony and banqu…