ORLANDO, Fla. — Rory McIlroy watched Tiger Woods make mincemeat of the par 5s at Bay Hill on his way to a record eight wins at the Arnold Palm…
There have been more successful athletes, although they aren't easy to find. There have certainly been more engaging ones, too.
Tiger Woods broke his silence Sunday to say he's going through a "tough time" after his near-fatal car crash but was deeply moved by fellow pr…
Macklemore has a new love.
Twisted metal on a February morning. Wreckage of a vehicle wedged amid the brush. Somber official statement about a fallen superstar.
As Masters traditions go, the Tiger Watch might be about the least treasured of the bunch.
Willie Mack III was maybe 7 or 8 when his father asked if he'd be interested in trying golf.
The pandemic completely flipped the college sports world on its head in 2020.
From virtual meetings to an intra-squad tourney, the Northern Arizona golf team had to get a bit creative with the cancellation of the fall season.
Charlie Woods, the 11-year-old son of golf champ Tiger Woods, made his national TV debut and, according to his dad, played just like he does at home.
In golf, a bad shot doesn't always have to result in a bad score. Brian Billideau likes to think of the game of life in the same way, so he fo…
Dustin Johnson was winning tournaments not long after he earned his PGA Tour card in 2008. He won his first major championship in 2016. After …
All the details you need to know about the 2020 Masters tournament.
In a competitive intrasquad Blue and Gold swimming and diving meet, the Blue team successfully edged Gold, 55-49, on Friday.
Collin Morikawa shot 13 under par, pulling away from Paul Casey and Dustin Johnson to win his first major.
Although it looks a bit different this year, the 102nd edition of the PGA Championship is underway in Harding Park in San Francisco. Here's a …
Golf is poised to tinker and test, like a caffeinated scientist in a lab coat hustling from beaker to Bunsen burner. For five weeks, the PGA T…
The Northern Arizona golf team's sophomore trio of Aleksandra Chekalina, Ashley Croft and Elle Kocourkova were named to the Big Sky All-Confer…
The British Open is canceled. The Masters has been postponed until two weeks before Thanksgiving. The PGA Championship has been temporarily mo…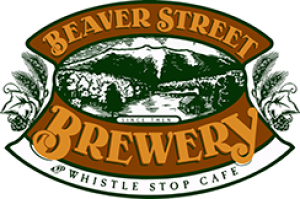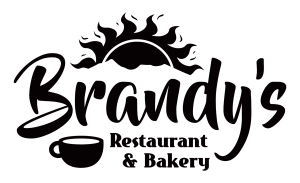 Brandy's Restaurant & Bakery
The Northern Arizona women's basketball team had four starters score in double figures, led by 17 from Lauren Orndoff, in a 68-65 victory over…
The final home meet of the indoor track and field season might have been light on competitors, but the NAU Tune Up was just what Northern Ariz…
In their final full week at home in the Walkup Skydome, the Northern Arizona women's basketball team hosts Idaho on Thursday at 6:30 p.m. and …
Northern Arizona women's tennis senior Chiara Tomasetti continued her ascent up the Oracle ITA Division I singles rankings in the second relea…
The Northern Arizona golf team picked up a first-place vote and was voted third overall in the 2020 Big Sky Conference Preseason Poll released…
The Northern Arizona women's tennis team went a perfect 3 for 3 in the singles main flight and collected five singles wins in all during the f…