Although no programs are in need of finding new head coaches, Northern Arizona has a few vacancies and new faces on coaching staffs across the board.
CHICAGO - We know what you're thinking. This year's NFL draft has the potential to be a bit of a circus. A quagmire. A full-blown cluster-kerf…
GLENDALE -- Michael Bidwill's Tuesday morning wasn't about the upcoming NFL Draft or sharing his excitement over the team acquiring wide recei…
Von Miller had to catch his breath after finding out he got every vote for the 2010s All-Decade Team. Miller, Tom Brady, J.J. Watt and Adrian …
If he only followed the numbers, Nick Foles would not be a Bear. The former Super Bowl MVP trusted his instinct, however, and that's what led …
Tampa Bay area native and former NFL kicker Jay Feely found a way to help on not one, but two fronts in the battle against the coronavirus. Al…
PHOENIX -- Although records of women playing organized tackle football can be found as early as the 1920s, the sport has struggled to sustain …
The Walkup Skydome is quieter than normal, the weight room is closed, classes are online and Northern Arizona football is doing about as much …
Dana White must be a smart guy. He did, after all, build UFC from almost nothing into the entertainment and sports juggernaut it is today.
April 17 — Deadline for restricted free agents to sign offer sheets.
The New York Jets need an edge rusher. Badly. And Jets general manager Joe Douglas on Wednesday said that the team has been in contact with Cl…
Last year, Ravens quarterback Lamar Jackson drew attention for his offseason work with teammates Willie Snead IV and Chris Moore. On Wednesday…
DALLAS - Aldon Smith's comeback story will run through Dallas. The former prolific pass rusher whose off-the-field issues sidelined him the pa…
The Dallas Cowboys are taking a chance on another suspended defensive end, signing Aldon Smith to a contract while his playing status in the N…
The NFL players' union says changes made to the labor agreement players narrowly approved last month "reflects no substantive difference whats…
RENTON, Wash. (AP) — The Seattle Seahawks are reuniting with another former pass rusher after agreeing to terms on a deal with defensive end B…
NASHVILLE, Tenn. (AP) — The Tennessee Titans don't want Derrick Henry going anywhere anytime soon, and the NFL rushing leader sounds as if he'…
NEW YORK (AP) — Joe Douglas made a vow to Sam Darnold's parents when he met them before the New York Jets' preseason opener last summer.
Anthony Lynn has expressed plenty of confidence in Tyrod Taylor if he ends up becoming the quarterback for the Los Angeles Chargers, but there…
LAKE FOREST, Ill. (AP) — The Chicago Bears finalized a five-year, $70 million contract with former All-Pro pass rusher Robert Quinn and a one-…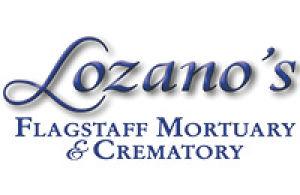 Lozano's Flagstaff Mortuary & Crematory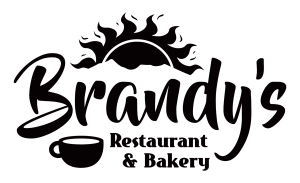 Brandy's Restaurant & Bakery
BOSTON (AP) — The Patriots have released quarterback Cody Kessler, their latest roster move at the position following the departure of Tom Bra…
WEST POINT, N.Y. (AP) — Army has hired Tenarius "Tank" Wright as defensive line coach.
NEW YORK (AP) — Welcome to the club, Patriots.
After spending much of the past six seasons as a backup quarterback with the Washington Redskins, Colt McCoy knows his job coming to the New Y…
NEW ORLEANS (AP) — Saints coach Sean Payton said he didn't mean to insinuate on a television appearance that record-setting quarterback Drew B…
CHARLOTTE, N.C. (AP) — The Panthers officially signed free agent wide receiver Robby Anderson from the Jets to a two-year contract on Wednesday.
MIAMI (AP) — The biggest free agent deal for the Miami Dolphins this offseason has been one they didn't make.