They are out there. Fans of the Washington football club formerly known as "Redskins" who are genuinely upset that their team is burying some …
During his time as a Vikings executive, Kevin Warren became known for honesty and caution. So when Warren, the newish commissioner of the Big …
According to a report Friday by The Athletic, the Pac-12 Conference is set to go with a conference-only college football season for 2020, a mo…
The NFL and NFLPA rolled out rule changes to make sure the 2020 season can be played as safely as possible, even though it's not really possib…
As the NFL prepares to rise from the ashes and play football in the middle of an uncontained pandemic, there's an important question that need…
The Flagstaff Sports Foundation's Hall of Fame class for 2020 has been announced, but due to the COVID-19 pandemic a formal ceremony and banqu…
Additionally, the league is working collaboratively with players to recognize victims of systemic racism throughout the season. 
The NFL will be reducing its preseason by two games according to ProFootballTalk, cutting out the first and last week due to the surge of coro…
The 2020 NFL season became a lot more exciting Sunday night, especially in the AFC, when former Carolina Panthers quarterback Cam Newton repor…
Winston-Salem State University Choir, Alumni Choir and Friends
Demaurice Smith, head of the NFL Players Association, isn't a happy camper right now. Even though the NFLPA released a statement recently that…
Northern Arizona distance runner Tyler Day has added another prestigious honor to his list of collegiate accolades: Academic All-American of t…
NEW YORK - The fissure between the Jets and Jamal Adams cracked open, thanks in part to a deteriorating relationship between the All-Pro safet…
It was a rare admission by the National Football League. In a video earlier this month, Commissioner Roger Goodell said the league was "wrong"…
Brett Favre thinks Colin Kaepernick's is on the same level as Pat Tillman. The comparison made by the former Green Bay Packers quarterback has…
With face-to-face visits, skill camps and 7-on-7s all nixed due to the ongoing safety concerns surrounding the coronavirus pandemic, college f…
Northern Arizona football all-time great Archie Amerson is on the 2021 College Football Hall of Fame ballot once again, it was announced earli…
Mitch Trubisky knows not to send a group text. The way to get Chicago Bears receivers, running backs and tight ends to respond to his inquirie…
Vince Beemiller was a three-year starter at right tackle for the Northern Arizona football team in the late 1980s along with Greg Wyatt, one t…
Even though there still isn't a clear idea of what a high school football season will look like, the city teams are making the most of what is…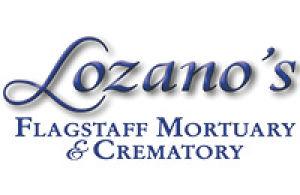 Lozano's Flagstaff Mortuary & Crematory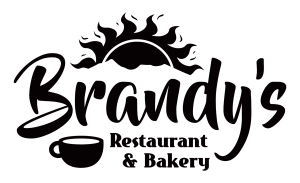 Brandy's Restaurant & Bakery
Donald Trump vs. Roger Goodell and the NFL owners. And you thought Steelers-Ravens was going to be a must-see fight? Goodell stood up for the …
You couldn't blame Philip Rivers if a few months ago he said, "By golly, what took you so long?" The question would've made sense in reaction …
Saints quarterback Drew Brees stands for the national anthem, hand over heart, eyes fixed on the American flag. He is nearly brought to tears …
At various times in his football career, Stacy Chukwumezie has turned to a simple, well-known phrase as he continued to push forward.
Russell Wilson spoke to media who cover the Seahawks Wednesday. But for the first time in his eight-plus years as the team's quarterback - a c…
On Sunday in Germany, during a match in the top flight of that nation's pro soccer league, Marcus Thuram scored a goal. Before joining in the …
The NFL has required that training camps take place at team facilities this season, as opposed to off-site locales, and banned the tradition o…