I watched the 2020 U.S. Olympic Marathon Trials at the Lumberyard Brewing Company in Flagstaff last February. Every table was packed with happ…
Running and I have not always been friends.
It's February, and for me that means it's time to gear up for the GORE-TEX Kahtoola Uphill. There is something magical about sitting around a …
As 2020 neared a close, the three-month-long Iowa Exit 182 Virtual Fitness Challenge I helped organize was in its waning days. With the corona…
We both consider ourselves solo runners, rarely joining training groups. Running for us is more about trying to stay out of the mind trap. The…
When I heard that coach Ben Rosario of NAZ Elite was organizing The Marathon Project, I was intrigued. However, when I heard its virtual chall…
I'm as eager as you are to shut the door on 2020, but first let's take a look at how high country runners handled the year and its challenges:
The No. 5 Flagstaff Eagles girls basketball team got into a close one at home Thursday night against eighth-ranked Deer Valley in a big top-10…
After a tightly contested win over 2A Northland Prep, the Basis Flagstaff boys basketball team can safely say this season has been the best th…
Make that two wins in a row for the No. 4-ranked 4A Conference Flagstaff boys soccer team. The Eagles took care of No. 14 Deer Valley for a 4-…
The Eagles are soaring high right now since their only loss of the season back in late January against Holbrook.
Easy hoops in transition, a 28-point night and a 41-point win. Things went pretty smoothly for the Coconino girls basketball team Tuesday nigh…
The No. 8 Coconino girls basketball team made quick work of Shadow Mountain Tuesday night at home, winning 76-35. The Panthers took their seco…
Northern Arizona's cross country teams will travel to Riverdale, Utah, to compete at the Big Sky Conference Championships Saturday.
With JJ Nakai sitting out due to an injury and Khiarica Rasheed struggling to get much rolling, the Northern Arizona women's basketball team n…
Kansas Republican Sen. Jerry Moran announced a proposal Wednesday to allow college athletes to profit off of their name, image and likeness.
Down to the final week of their regular season schedule, the Northern Arizona women's basketball team (11-11, 9-9 Big Sky) has one last chance…
Usually when a team hits 10 3-pointers in the first half, it wins the game. That wasn't the case Wednesday night for the Northern Arizona men'…
Like a procrastinating student up against it to get a semester-long project finished by finals week, here are the Duke Blue Devils rushing to …
The Northern Arizona men's basketball team had a rough return to the hardwood in last week's road series at Weber State.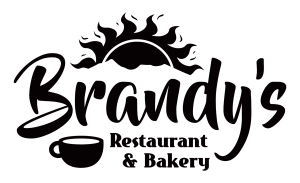 Brandy's Restaurant & Bakery

CLEVELAND (AP) — Trying to strengthen the strained relationship between the community and city police, the Cavaliers hosted dozens of area you…
Right-hander Kevin Gausman's impressive day at spring training had nothing to do with any of the usual statistics, like strikeouts or innings pitched.
CLEARWATER, Fla. (AP) — Bryce Harper's first year in Philadelphia ended with his former team winning the World Series, and the Phillies suffer…
CHICAGO (AP) — The text from a Connecticut number welcoming Kris Bryant to the New York Mets took took the Chicago Cubs' slugger aback.
No player followed Tampa Bay's offseason as closely as Kevin Kiermaier, who's thankful for one potential cost-cutting move the reigning AL cha…
MINNEAPOLIS (AP) — Alex Kirilloff has never played in a regular season major league game.
In Brett Gardner's mind, he's a starter, even though he knows the New York Yankees project him as Clint Frazier's backup in left field.