Parenting and running have long been intertwined in my life.
The start line is buzzing with nervous energy. You may know that feeling, but it's a bit more palpable when you're tethered to a 650-pound, ho…
As Native American people, we all know too well the crisis affecting our people. This is a crisis that has been silent for too long. The crisi…
When I think about the words "rock star," my mind instantly conjures up an image of the recently passed Eddie Van Halen. When I was a teenager…
Imagine running from Black Canyon City to Crown King and then through Prescott, Jerome and Sedona and on to Flagstaff, some 250 miles of (most…
After a long delay, I'm excited to announce that we are launching the 17th annual Flagstaff Running Series, thanks to sponsorship by locally b…
In Flagstaff, competitive running is a huge part of the community and culture. United States track champions run these roads, elite ultra-runn…
Jacob Clouse, a rising junior at Coconino High School, would sprint over from baseball practice -- the Panthers went 10-8 and reached the firs…
The national body governing high school sports ruled to allow shot clocks in basketball, but schools in Arizona have not yet made a decision a…
Following its 6-2 playoff victory over Morenci on Saturday, Northland Prep softball reached the 2A Conference state championship tournament se…
No. 5-seeded Flagstaff's season came to an end Tuesday as the Eagles fell at No. 4 Salpointe Catholic in the 4A Conference state baseball cham…
The second-seeded Northland Prep Spartans defeated No. 7 Morenci Jr./Sr. in the quarterfinals of the 2A Conference softball state championship…
Despite 13 strikeouts and a near no-hitter by sophomore Gracie Schmitz, No. 7 Flagstaff gave up a two-run home run in the top of the seventh i…
Patrick Baldwin Jr., one of the nation's top recruits, announced Wednesday that he will stay in his home state and play for his father at Milwaukee.
It began as an idea, a hopeful notion that might one day become something more.
Mizzou basketball coach Cuonzo Martin had a telling answer when asked recently what he thinks of this offseason's transfer insanity.
A completist is defined as "an obsessive, typically indiscriminate, collector or fan of something."
This is what retirement looked like for former North Carolina basketball coach Roy Williams on Wednesday:
With standout performances from the men's distance and throwing squads, the Northern Arizona men are ranked No. 17 in the country this week on…
Please take this as the compliment it's intended to be, because the best way to describe new Kansas football coach Lance Leipold might be effe…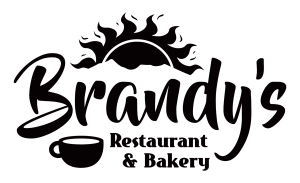 Brandy's Restaurant & Bakery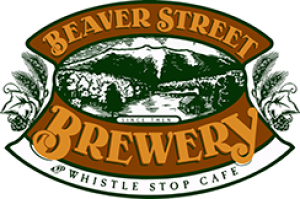 DUNEDIN, Fla. (AP) — Philadelphia Phillies catcher J.T. Realmuto is back in the starting lineup one day after being placed on the COVID-19-rel…
CHICAGO (AP) — Chicago White Sox first baseman Jose Abreu injured his face and knee after colliding hard with Kansas City third baseman Hunter…
SCOTTSDALE, Ariz. (AP) — Danny Valencia ducked out of the scorching Arizona sun, reached into a cooler to grab an ice-cold drink and took a se…
A look at what's happening around the majors today:
New York Yankees (20-17, third in the AL East) vs. Baltimore Orioles (16-21, fifth in the AL East)
Kansas City Royals (16-20, third in the AL Central) vs. Chicago White Sox (22-13, first in the AL Central)