Following Thursday's near-double-digit home loss to Montana, Northern Arizona women's basketball head coach Loree Payne wanted some key things…
Down, but never out, the Northern Arizona men's basketball team rallied for a 62-58 come-from-behind road win over Montana on Saturday to snap…
In its first dual meet of the season Friday, Northern Arizona swimming topped their newest Western Athletic Conference opponent, Dixie State, …
With the spring FCS season just around the corner, a trio of Big Sky teams threw a wrench into the conference's plans.
The Northern Arizona men's basketball team was dominated in the first half, and despite a 16-0 second-half run, the Lumberjacks came up short …
Despite a strong shooting day from behind the 3-point line, the Northern Arizona women's basketball team still found itself in a deep hole ent…
Back at home for the week following a trip to Idaho, the Northern Arizona women's basketball team is looking to snap its three-game losing ski…
The injuries are starting to pile up for the Northern Arizona men's basketball team.
Every season, every coach in every conference says the same thing. Their conference is the toughest, deepest and most talented.
The most pressing questions heading into the 2020 college football season was whether the season would start at all and, if it did, would it b…
College football will crown a new national champion Monday night, as the strangest and most tenuous season on record ended in a familiar place.
DeVonta Smith ran into the end zone at Hard Rock Stadium untouched — again — and pointed his right index finger toward the sky.
Top-ranked Alabama beat No. 3 Ohio State 52-24 to win its sixth national championship under coach Nick Saban. Here are the highlights in photos.
Follow live updates as the Alabama Crimson Tide face the Ohio State Buckeyes in College Football Playoff National Championship.
There was a point in August where having a season appeared to be greatly at risk, let alone reaching the College Football Playoff national cha…
Immediately after Clemson's James Skalski speared Justin Fields on New Year's Day – we dress it up as "targeting" these days – Pablo Fields to…
After trailing by as much as 22 in the second half, the Northern Arizona Lumberjacks made sure the Idaho State Bengals earned their home victo…
The first nine minutes of Saturday's Northern Arizona men's basketball game in the Rolle Activity Center were about as bad as any team could s…
In a vote by the league's head coaches, the Northern Arizona men's and women's track and field teams were picked to defend their respective co…
A late comeback bid came up short for the Northern Arizona women's basketball team Thursday night in Pocatello, Idaho, in a 70-66 loss at Idah…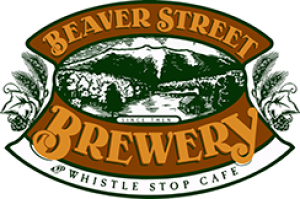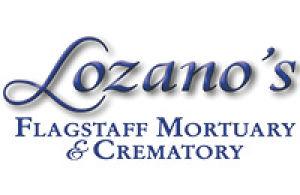 Lozano's Flagstaff Mortuary & Crematory

Idaho State and Northern Arizona men's basketball have gotten into a habit of close calls dating back the last four games. Thursday night at t…
From the season opener against Arizona until New Year's Eve against Idaho, Northern Arizona men's basketball forward Keith Haymon found himsel…
After splitting their first series with a Big Sky Conference favorite, the Northern Arizona women's basketball team receives another opportuni…
Few people in college athletics believe in a second, third, fourth or 9,999th chance more than Texas athletic director Chris Del Conte, and th…
It's cultural. It's spiritual. It's serenity
Ohio State coach Ryan Day said he "definitely" expects Justin Fields to play in next Monday's College Football Playoff championship game again…
I'm as eager as you are to shut the door on 2020, but first let's take a look at how high country runners handled the year and its challenges: