FORT LAUDERDALE, Fla. - St. Thomas Aquinas linebacker Jaydon Hood took an early-spring visit to Minnesota last month. He spoke to the coaches,…
It's late March and Tom Izzo is busy cleaning his garage, and his attic, and his home office with the overstuffed drawers. He's thinking about…
In the space of a few hours, Ryan Decker went from preparing for a weekend series to parsing the end of his college baseball career. The N.C. …
The NCAA Division I Council voted Monday to approve an extra year of eligibility for all spring sport athletes who had their seasons canceled …
Shane Burcar had spoken to media members countless times over the past year as the interim head coach, but on Friday he got the chance to do s…
A historic 2020 indoor season landed Mike Smith the honor of National Men's Coach of the Year on Friday as announced by the U.S. Track and Fie…
In a fitting end to a storied career, Northern Arizona senior Tyler Day was named the 2020 Division I National Men's Track Athlete of the Year…
This is the time of year people usually start tweeting at Ali Farokhmanesh.
As the spread of the new coronavirus continues to sweep the globe, and as the sports world came to a screeching halt, there has been a growing…
After claiming the top honors in the Mountain Region, Northern Arizona senior distance runner Tyler Day and Mike Smith, director of track and …
The NCAA Tournament, which was slated to start in full Thursday, has been turned into March Sadness. All those matchups college basketball fan…
SEATTLE - Jimmy Lake refuses to speak in hypotheticals. For example, the Washington Huskies' first-year head coach acknowledges that the NCAA …
Tom Izzo cleaned his closet. He plans on cleaning his garage. He slept until 9 a.m. Saturday morning and he can't remember the last time he st…
The second Loyola's name was announced during Selection Sunday two years ago, forward Aundre Jackson called his mom.
The Northern Arizona men's track and field team entered the NCAA Division I Indoor Track and Field National Championships looking to reach a n…
The Big Sky Conference will suspend all intercollegiate competition for its member institutions' teams that participate in spring sports until…
Mike Smith was named the coach of the year for Big Sky men's and women's indoor track and field on Thursday.
The Big Sky Conference announced Thursday in a statement that it will cancel the remainder of its men's and women's basketball conference tour…
The Northern Arizona women's basketball team chased Montana State for the final 25 minutes of Wednesday's Big Sky tournament semifinal but suf…
Northern Arizona men's basketball saw its season cut much shorter than it had hoped, falling in an upset to the No. 11-seeded Idaho State Beng…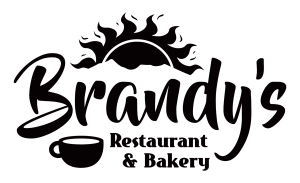 Brandy's Restaurant & Bakery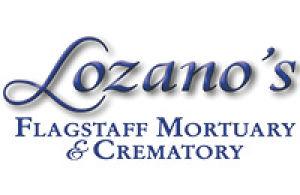 Lozano's Flagstaff Mortuary & Crematory
The NCAA president announced all March Madness tournament games will be played without fans in the arenas because of concerns about the spread…
Both teams have first-year Division I head coaches, but one had a bit more success in the regular season than the other. The sixth-seeded Nort…
The Northern Arizona women's basketball team had four starters score in double figures, led by 17 from Lauren Orndoff, in a 68-65 victory over…
The NCAA Tournament is nicknamed March Madness because anything can happen. Check out some of the biggest upsets in NCAA Tournament history.
DURHAM, N.C. - More than an hour before his final game at Cameron Indoor Stadium, Justin Robinson walked onto the court Saturday afternoon to …
The all-time best characters of the NCAA tournament.
Northern Arizona senior distance runner Tyler Day was honored as the Mountain Region Men's Track Athlete of the Year and Mike Smith, director …