A Miami judge ruled Tuesday morning that Zion Williamson must answer questions under oath regarding his eligibility to play basketball at Duke…
The Big Sky Conference's cost-saving plan that will see the men's and women's basketball seasons each cut to 16 games from 20 could potentiall…
Northern Arizona distance runners Geordie Beamish and Tyler Day were honored for the second time in their respective careers with a spot on th…
Despite not earning any votes in the HERO Sports FCS top 25 poll, the Northern Arizona football team saw a trio of Lumberjacks land spots on t…
Due to the cancellation of the 2020 NCAA Division I Indoor Track & Field Championships, the U.S. Track & Field and Cross Country Coach…
In just her third collegiate meet, and first ever official run through the event, Northern Arizona track & field's Madeline Wilson set the…
The Big Sky Conference announced the men's and women's hoops seasons will be dropped from 20 games to 16 in a press release Friday afternoon.
While the multi-year academic progress rates remained low for some Northern Arizona athletics programs, a few saw welcomed single-year increases.
Northern Arizona men's basketball assistant coach Tyler Ojanen was recently named one of the nation's 50 impactful low-major assistant coaches…
With colleges around the United States facing uncertainty due to the coronavirus pandemic, Mike Marlow, Northern Arizona vice president for in…
Over the weekend, 10 current and former members of the Northern Arizona football team earned their degrees as part of the 2020 Spring Commence…
The Big Sky Conference announced sweeping changes to a number of athletics schedules and will allow schools to make institutional decisions re…
A pair of Lumberjack football players were signed as undrafted free agents on Saturday, the final day of the NFL draft.
An All-Big Sky Conference selection in all four years of his Northern Arizona career, cornerback Khalil Dorsey's 44-game Lumberjack career cam…
The Northern Arizona men's basketball team announced a new addition to its roster Friday night.
PHOENIX – Several members of Arizona State's women's basketball team were getting treatment in a training room at Weatherup Center in Tempe on…
The Northern Arizona women's tennis team received a big boost for the 2020-21 campaign with the National Letter of Intent signing of Ava Neyes…
Over breakfast on Sept. 10, 2005, one sports writer set to cover that evening's jam-packed Texas-Ohio State game at Ohio Stadium expressed con…
A former high school hoops star who used to light up scoreboards as a member of the Coconino Panthers has made the decision to take her talent…
The Los Angeles Times examines the top prospects ahead of the NFL draft, to be held April 23-25. ___ The first recruiting letter Zack Baun rec…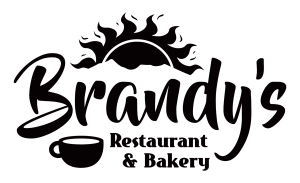 Brandy's Restaurant & Bakery

Although no programs are in need of finding new head coaches, Northern Arizona has a few vacancies and new faces on coaching staffs across the board.
CHICAGO - Northwestern coach Chris Collins has fixed up his garage. Notre Dame coach Mike Brey has taken up Pilates. Loyola coach Porter Moser…
FORT LAUDERDALE, Fla. - St. Thomas Aquinas linebacker Jaydon Hood took an early-spring visit to Minnesota last month. He spoke to the coaches,…
It's late March and Tom Izzo is busy cleaning his garage, and his attic, and his home office with the overstuffed drawers. He's thinking about…
In the space of a few hours, Ryan Decker went from preparing for a weekend series to parsing the end of his college baseball career. The N.C. …
The NCAA Division I Council voted Monday to approve an extra year of eligibility for all spring sport athletes who had their seasons canceled …
Shane Burcar had spoken to media members countless times over the past year as the interim head coach, but on Friday he got the chance to do s…