The NBA has punished Phoenix Suns and Mercury owner Robert Sarver to the tune of a $10 million fine and a one-year suspension from all basketball-related activity as a result of its investigation into Sarver's workplace conduct.
According to the probe — spurred by a November 2021 ESPN report alleging racism and misogyny within the Suns organization — Sarver used the N-word "on at least five occasions" when recounting the statements of others, and engaged in "inequitable conduct toward female employees."
More specifically, Sarver "made many sex-related comments in the workplace, made inappropriate comments about the physical appearance of female employees and other women," and "on several occasions engaged in inappropriate physical conduct toward male employees."
Sarver, who bought the Suns in 2004, cooperated fully with the investigation, the league said.
"The statements and conduct described in the finding of the independent investigation are troubling and disappointing," NBA commissioner Adam Silver said in the statement on Tuesday. "We believe the outcome is the right one, taking into account all the facts, circumstances and context brought to light by the comprehensive investigation of this 18-year period and our commitment to upholding proper standards in NBA workplaces."
But the NBA's statement regarding its independent investigation also contradicts the findings and appears to take the long-time real estate mogul off the hook for the bad behavior that was uncovered from a probe that included interviews with 320 current or former employees.
"The investigation made no finding that Mr. Sarver's workplace misconduct was motivated by racial or gender-based animus," the NBA's statement reads after an independent investigation by an outside law firm.
Instead, the report tries to portray the 60-year-old owner as something of an entitled frat boy.
"While it is difficult to identify with precision what motivated Sarver's workplace behavior described in this report, certain patterns emerged from witness accounts: Sarver often acted aggressively in an apparent effort to provoke a reaction from his targets; Sarver's sense of humor was sophomoric and inappropriate for the workplace; and Sarver behaved as though workplace norms and policies did not apply to him," read the report from the New York-based investigating firm of Wachtell, Lipton, Rosen & Katz.
During his suspension, Sarver will have to complete a training program focused on workplace conduct. The NBA will donate the funds from Sarver's $10 million fine to organizations that address race and gender-based issues in the workplace.
Silver's suspension of Sarver is his biggest punishment levied on an NBA owner since his first year as NBA commissioner in 2014 when he banned Donald Sterling for life from the NBA and fined the former Los Angeles Clippers owner $2.5 million after investigating racist comments he made on a phone call to an ex-girlfriend. Sterling told the woman, of mixed ethnicity, not to be seen with or bring Black people to Clippers games.
"It bothers me a lot that you want to broadcast that you're associating with Black people," Sterling said on the recording.
Sarver's punishment was less severe than Sterling's given his mere one-year ban to the lifetime ban Sterling faced, but both owners were hit by the maximum allowed fine at the time under NBA bylaws.
Many, however, remain confused by the length of Sarver's punishment. For reference, former Sacramento Kings guard Tyreke Evans was levied a three-year suspension for violating the NBA/NBPA Anti-Drug Policy.
"As tough as it was to do, Robert Sarver's racism, misogyny and more is as worse as Donald Sterling's and very well may surpass it," ESPN's Marc Spears tweeted after the Sarver news broke. "How does the Suns owner get a pass to return to his throne after a year suspension and not pushed out the NBA like Sterling? Confused by this result."
Silver, in his statement, recognized the league still has room for growth.
"I am hopeful that the NBA community will use this opportunity to reflect on what this great game means to people everywhere and the values of equality, respect and inclusion that it strives to represent," he wrote. "Regardless of position, power or intent, we all need to recognize the corrosive and hurtful impact of racially insensitive and demeaning language and behavior. On behalf of the entire NBA, I apologize to all of those impacted by the misconduct outlined in the investigators' report. We must do better."
The Suns released a statement that stated that the organization had "for the most part ... addressed in recent years" the workplace issues highlighted in the investigation.
"We are proud of the progress we've already made," the Suns said.
"Robert Sarver is also taking responsibility for his actions," the statement continued. "He recognizes that at times during his eighteen years of ownership, his conduct did not reflect his, or the Suns' values, and was inconsistent with the advancements the management team has taken with Robert's full support."
2022 NBA draft pick-by-pick analysis
1. Orlando: Paolo Banchero, F, 6-10, 19, Duke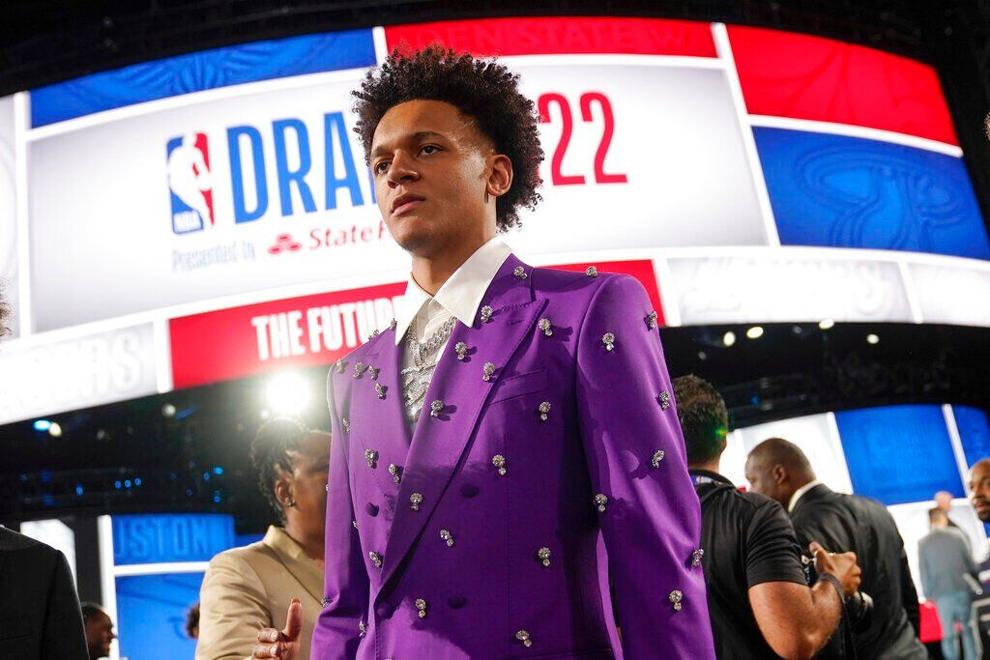 2. Oklahoma City: Chet Holmgren, F/C, 7-0, 20, Gonzaga
3. Houston: Jabari Smith Jr., F, 6-10, 19, Auburn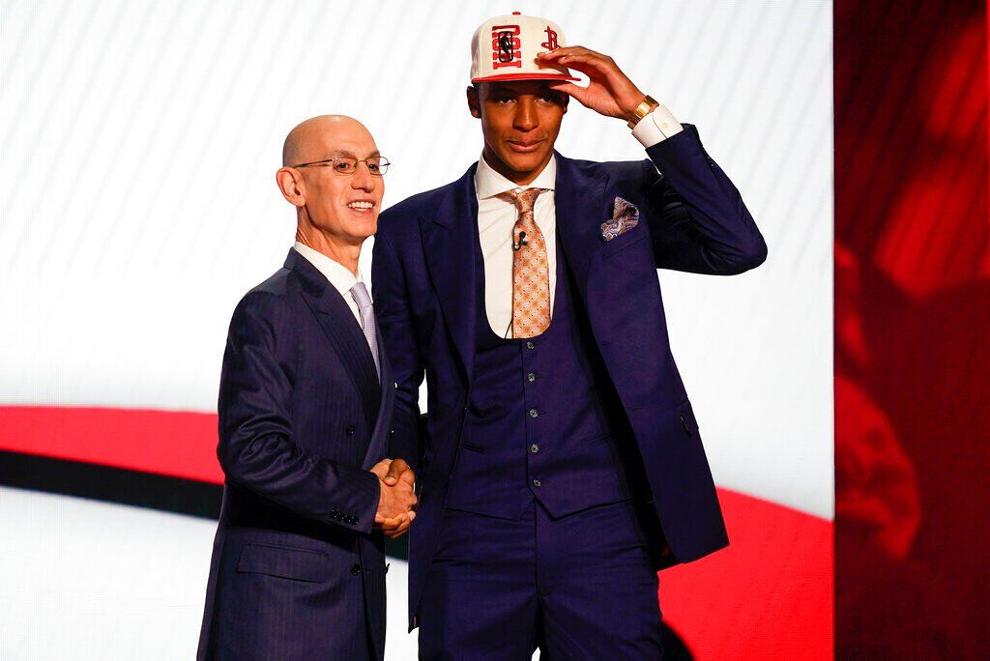 4. Sacramento: Keegan Murray, F, 6-8, 21, Iowa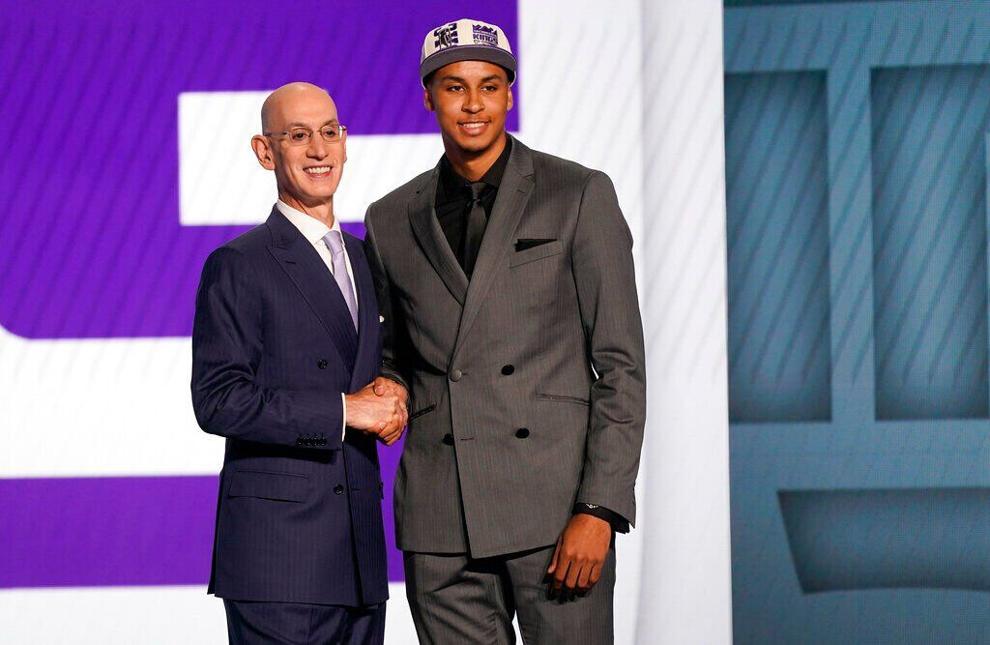 5. Detroit: Jaden Ivey, G, 6-4, 20, Purdue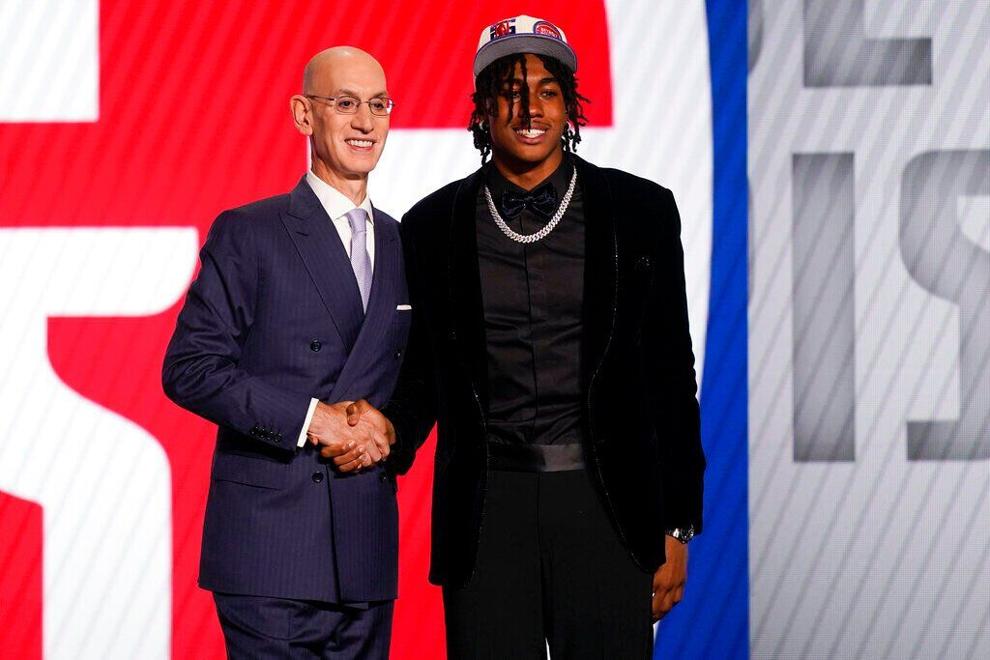 6. Indiana: Bennedict Mathurin, SG, 6-6, 20, Arizona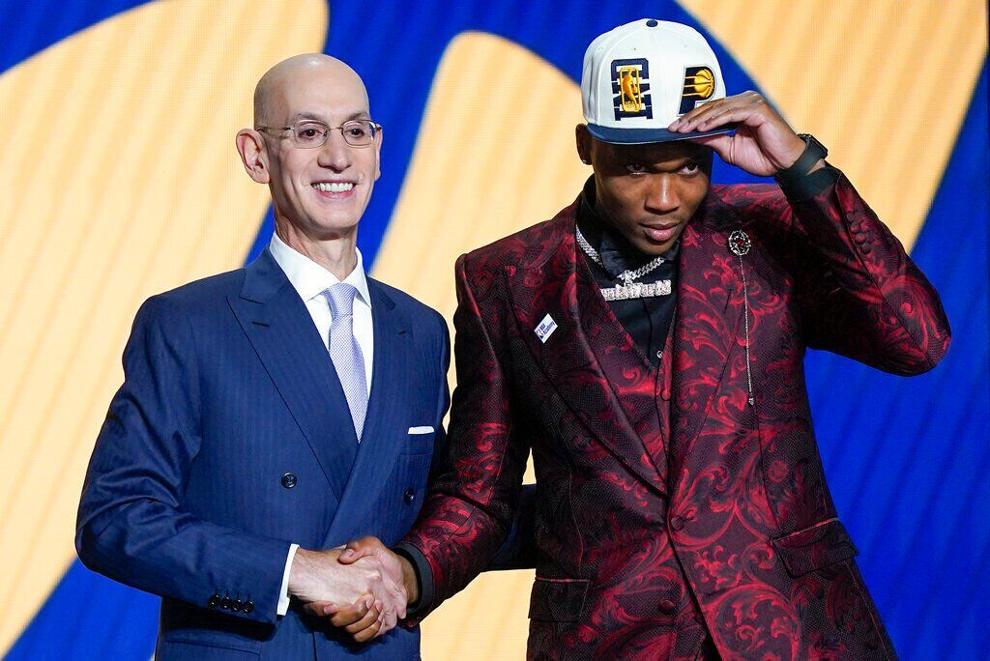 7. Portland: Shaedon Sharpe, SG, 6-6, 19, Kentucky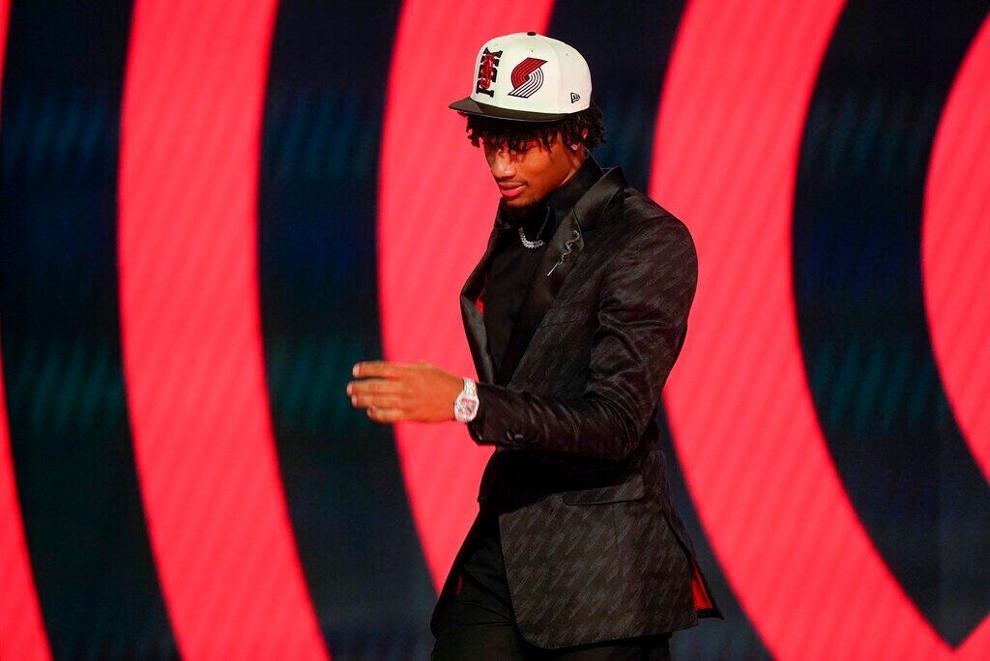 8. New Orleans (from the Lakers): Dyson Daniels, G/F, 6-6, 19, G League Ignite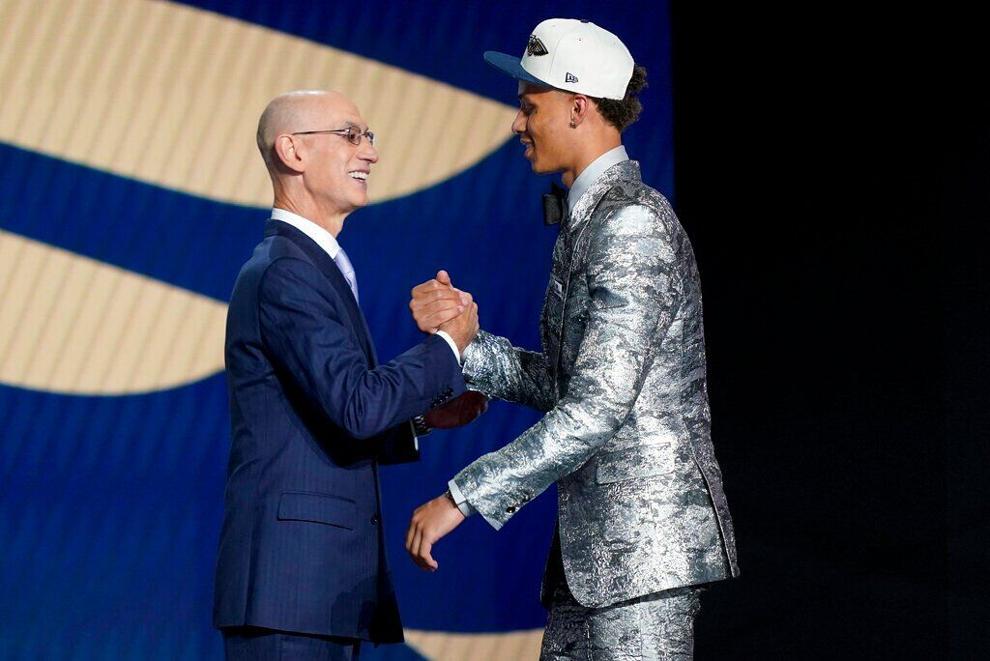 9. San Antonio: Jeremy Sochan, F, 6-8, 19, Baylor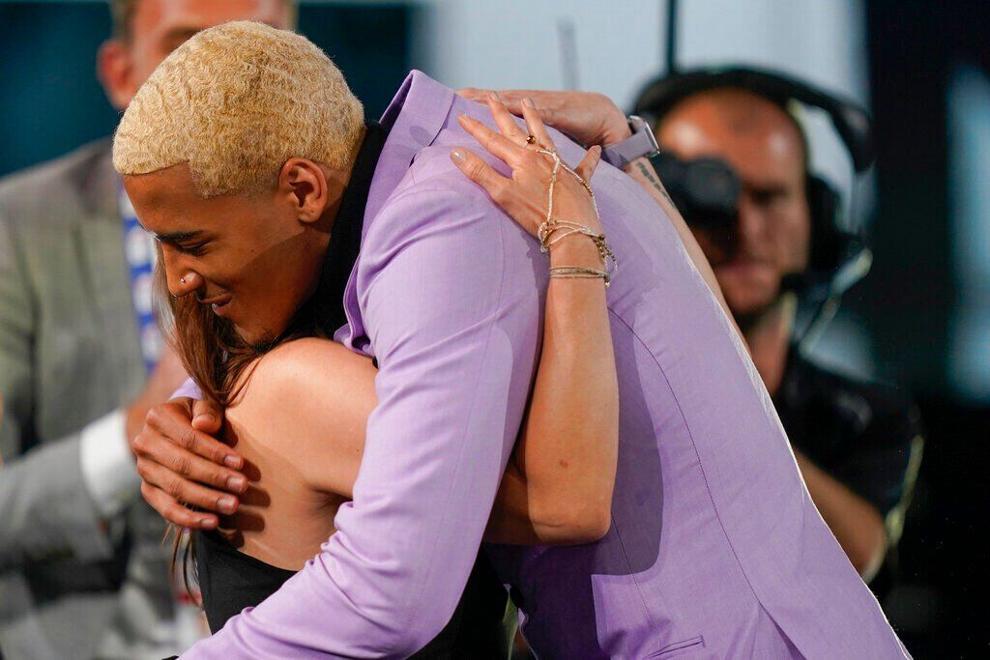 10. Washington: Johnny Davis, SG, 6-5, 20, Wisconsin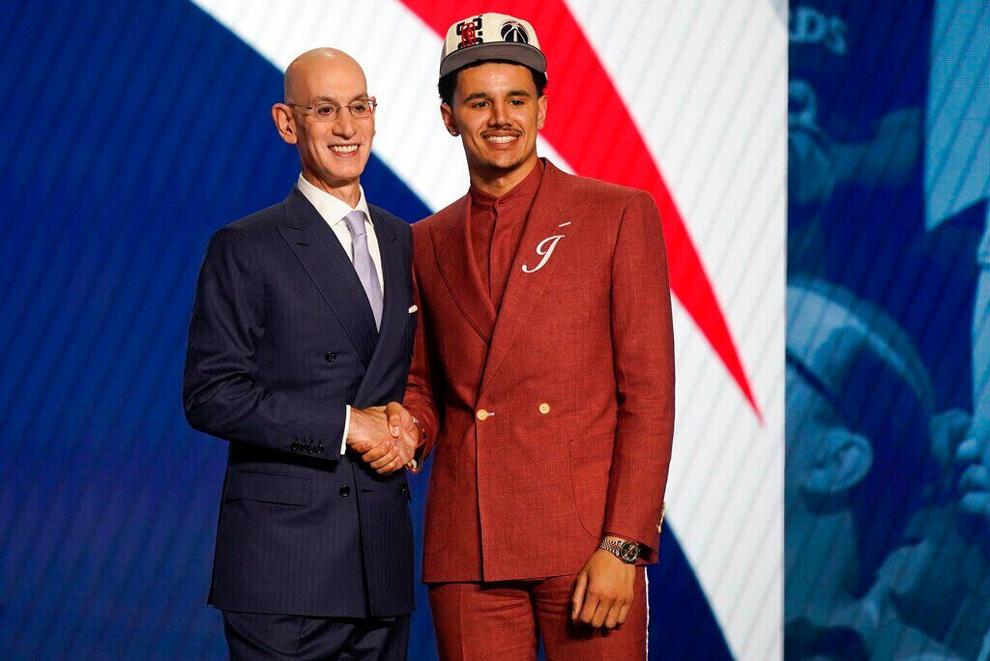 11. New York: Ousmane Diegn, G-F, 6-10, 19, NZ Breakers
The French wing is considered a project with tons of potential. Showed great improvement in his play in Australia's NBL last season. (His draft rights reportedly traded to Oklahoma City.)
12. Oklahoma City (from the Clippers): Jalen Williams, SG, 6-6, 21, Santa Clara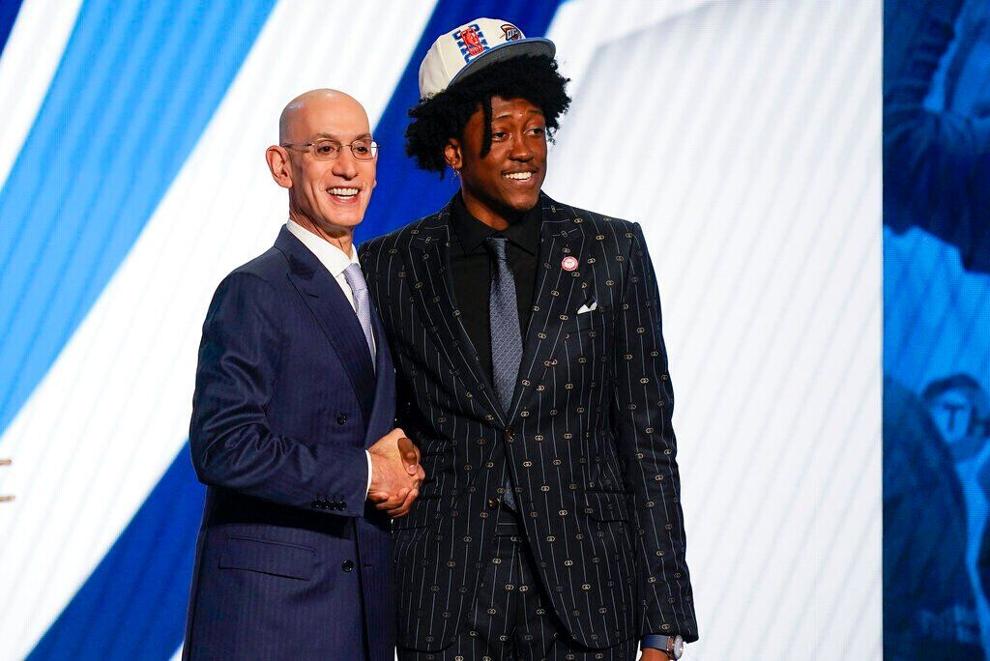 13. Charlotte: Jalen Duren, C, 6-11, 18, Memphis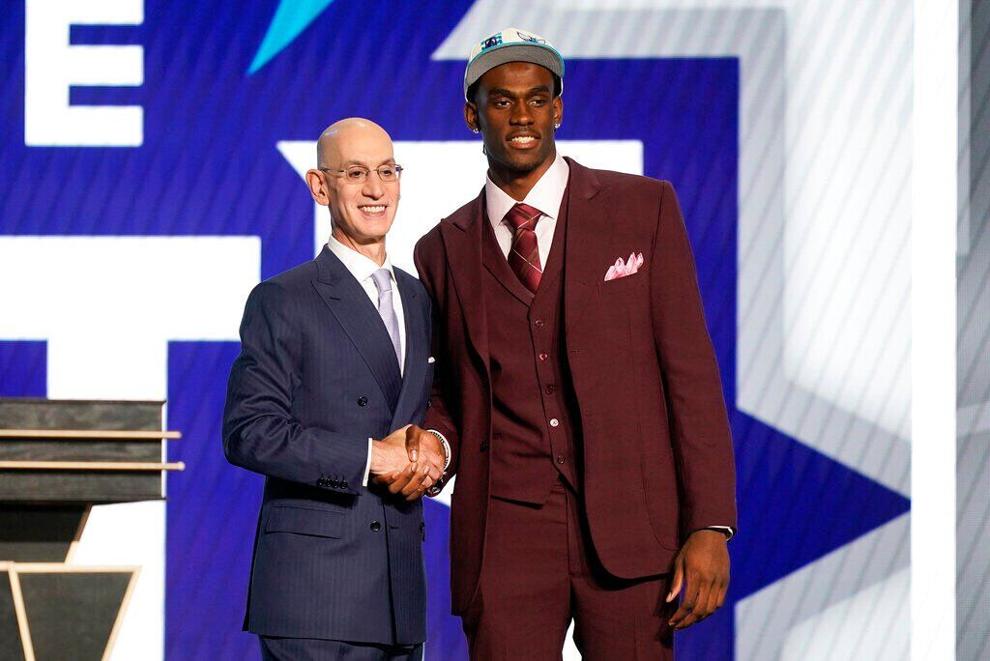 14. Cleveland: Ochai Agbaji, G, 6-5, 22, Kansas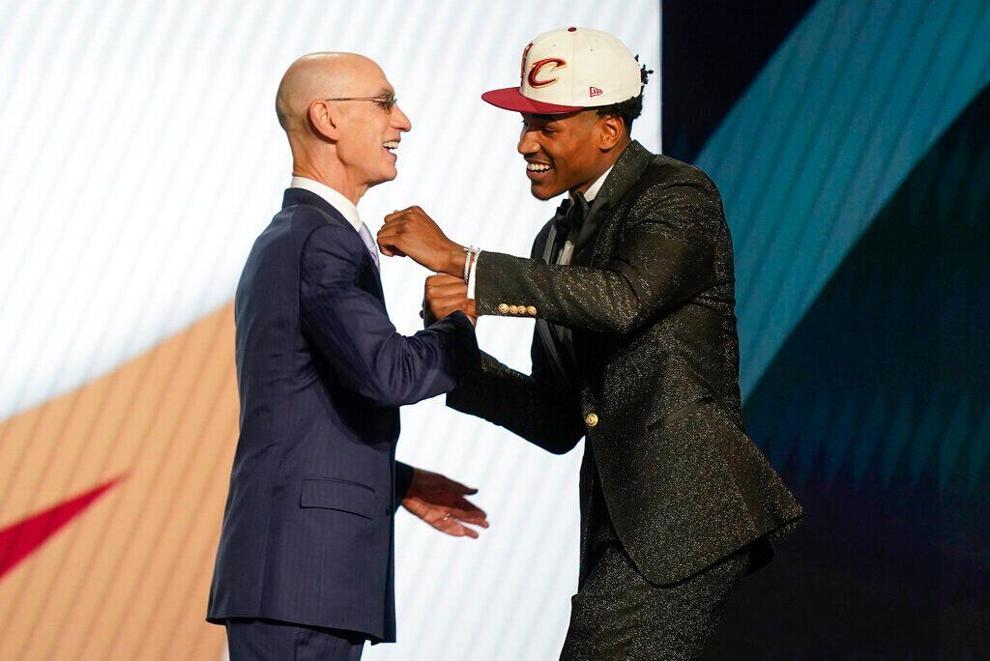 15. Charlotte (from New Orleans): Mark Williams, C, 7-2, 20, Duke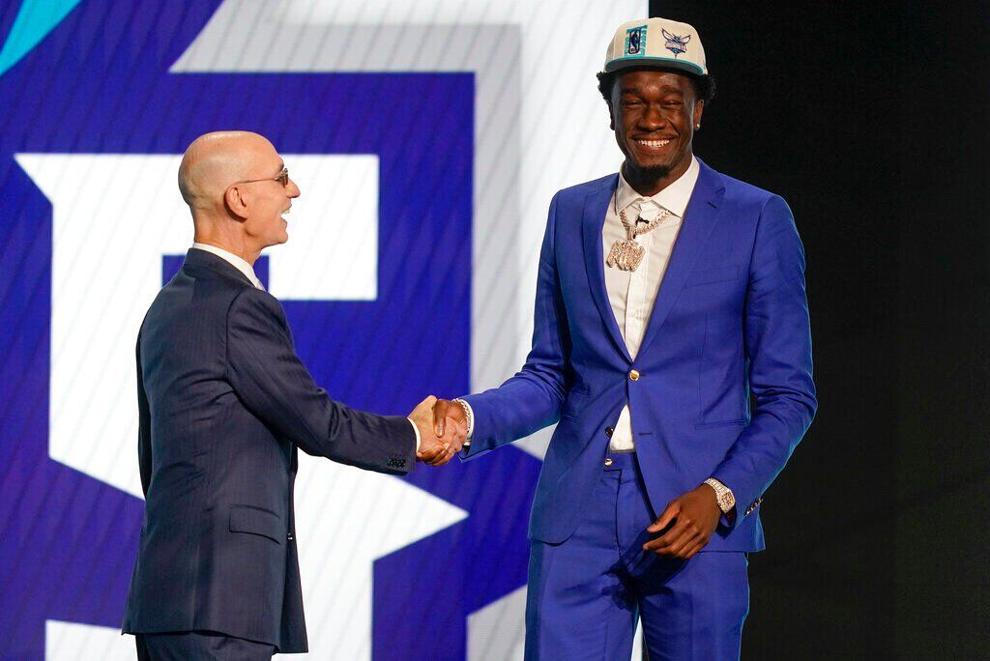 16. Atlanta: A.J. Griffin, SG, 6-6, 18, Duke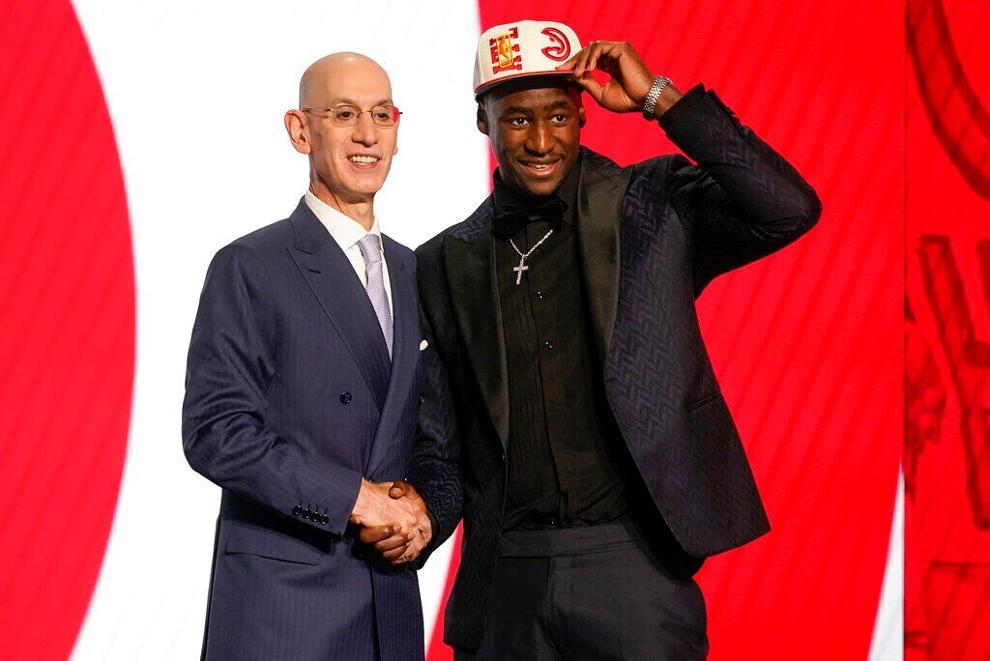 17. Houston (from Brooklyn): Tari Eason, F, 6-8, 21, Louisiana State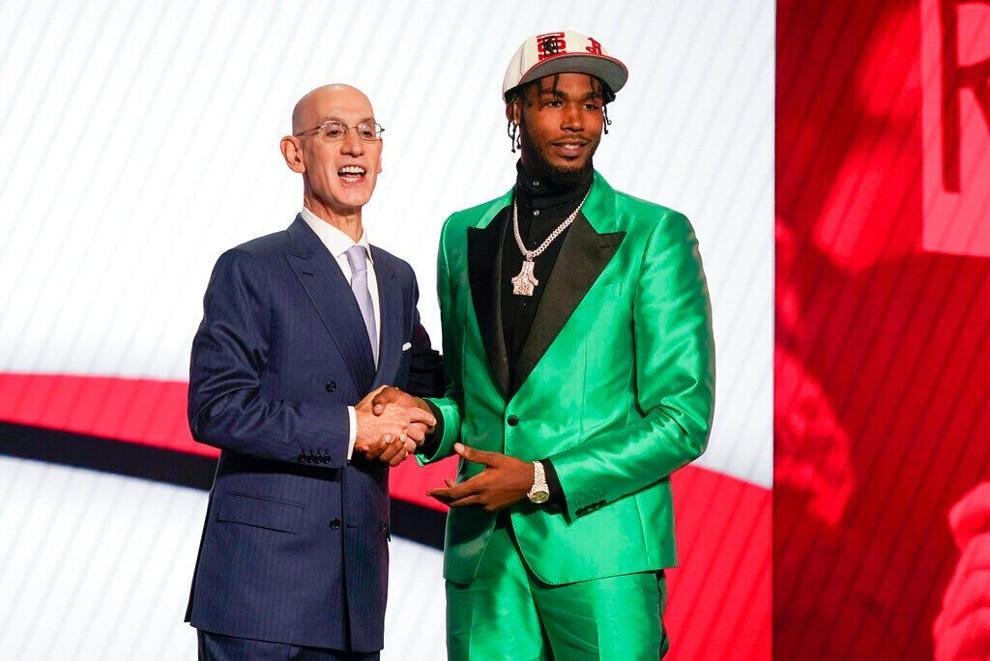 18. Chicago: Dalen Terry, PG, 6-7, 19, Arizona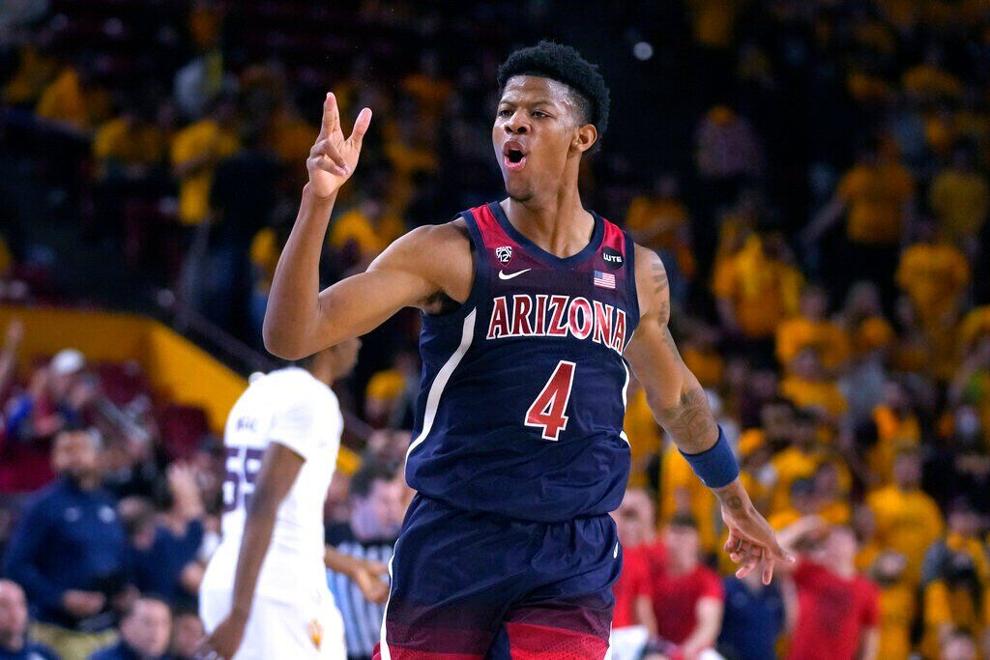 19. Minnesota: Jake LaRavia, PF, 6-8, 20, Wake Forest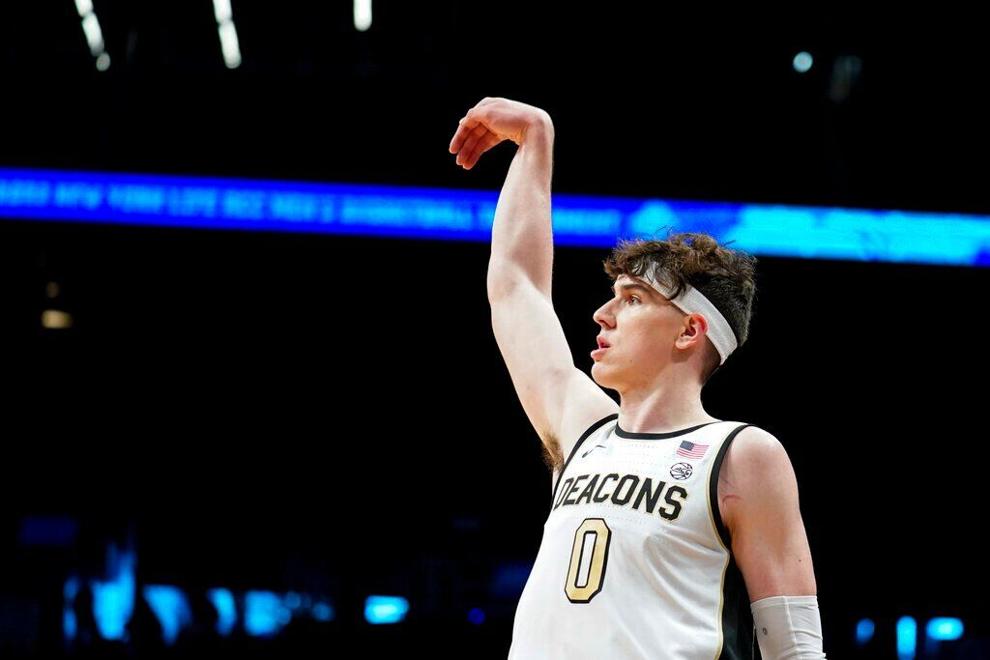 20. San Antonio (from Toronto): Malaki Branham, G-F, 6-5, 19, Ohio State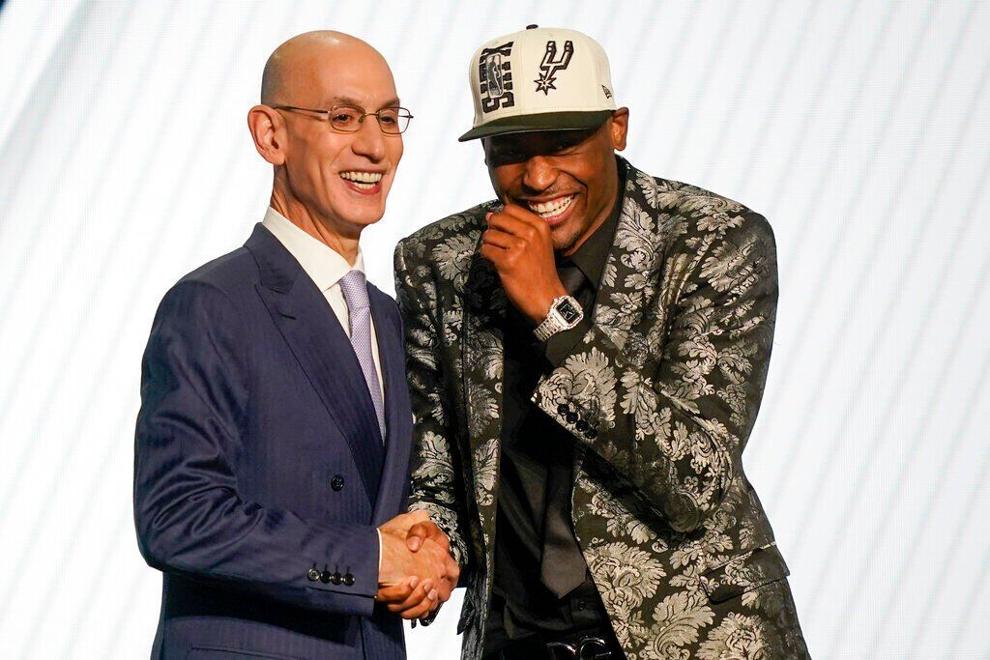 21. Denver: Christian Braun, SG, 6-7, 21, Kansas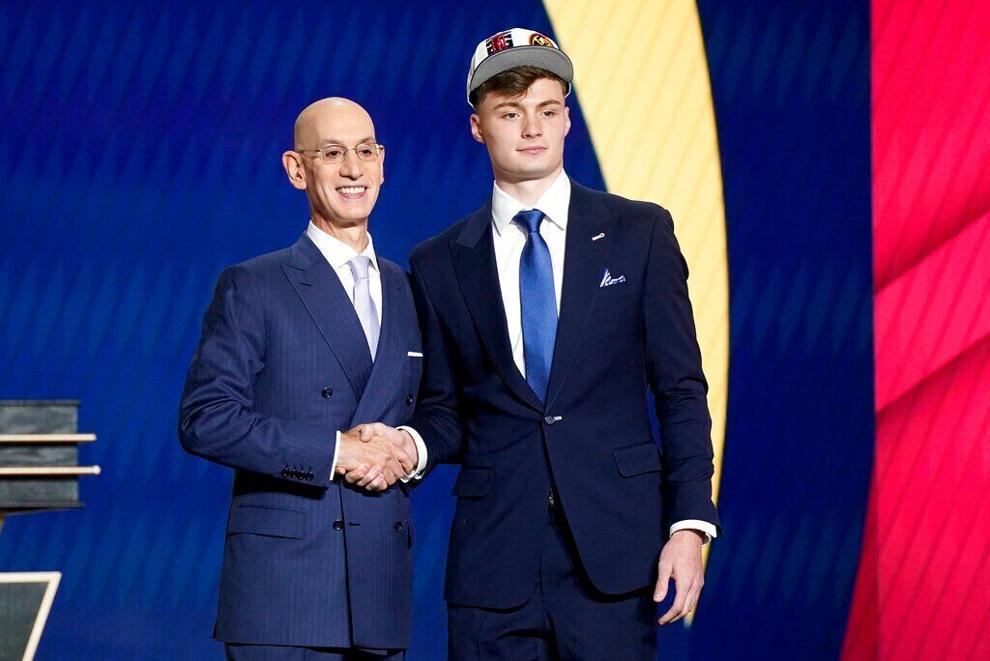 22. Memphis (from Utah): Walker Kessler, C, 7-1, 20, Auburn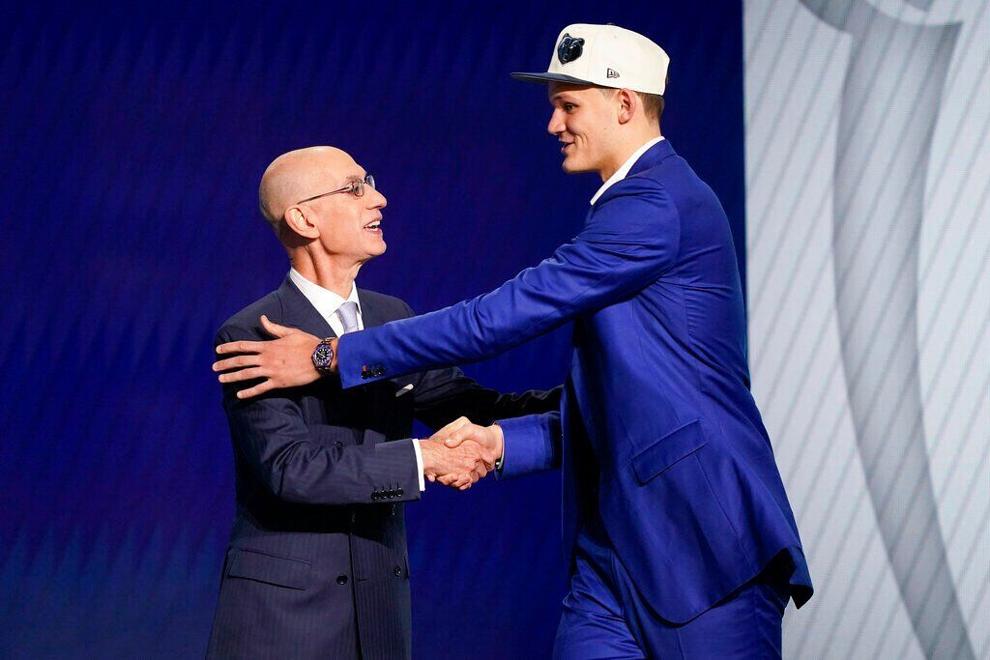 23. Philadelphia: David Roddy, PF, 6-6, 21, Colorado State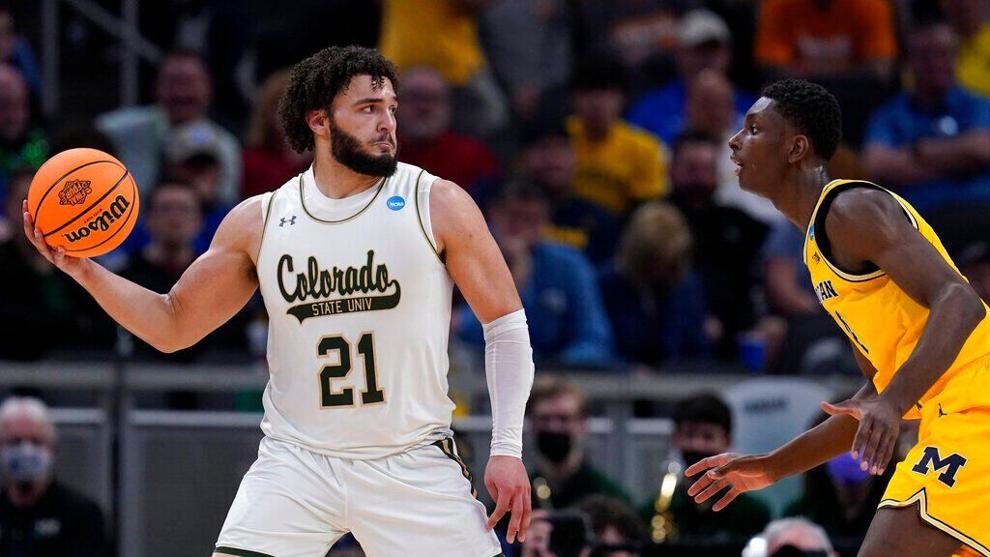 24. Milwaukee: MarJon Beauchamp, SG, 6-6, 20, G League Ignite
25. San Antonio (from Boston): Blake Wesley, SG, 6-4, 19, Notre Dame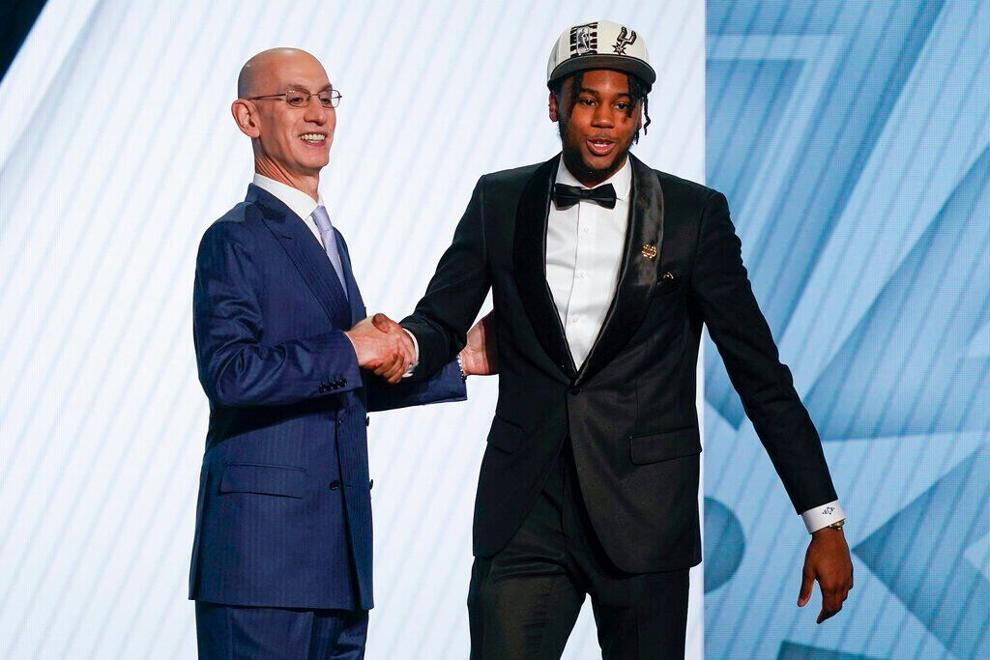 26. Dallas: Wendell Moore, SF, 6-5, 20, Duke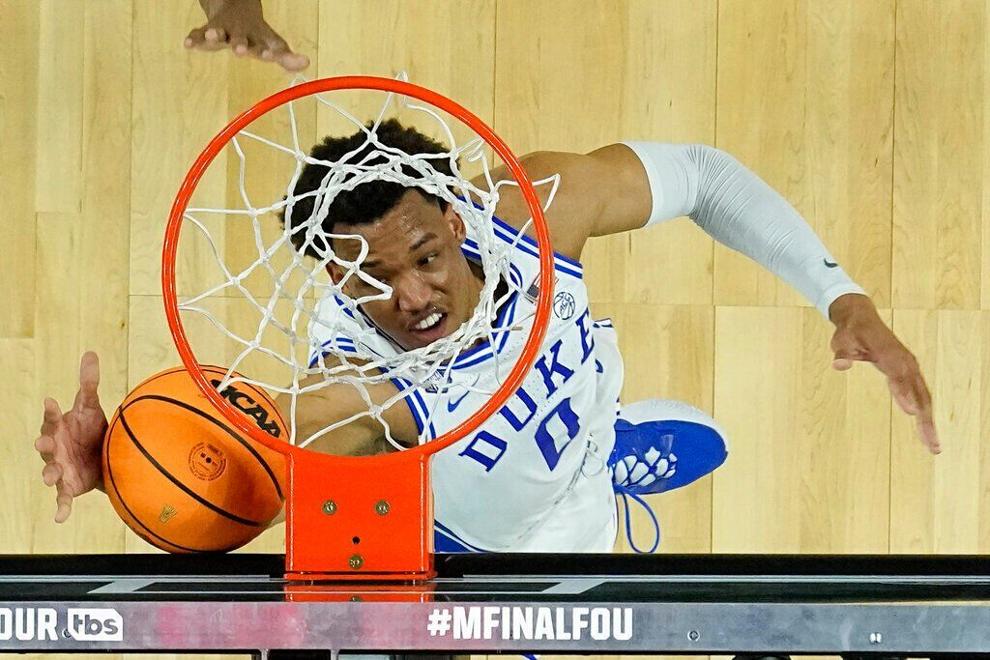 27. Miami: Nikola Jovic, F, 6-10, 19, Serbia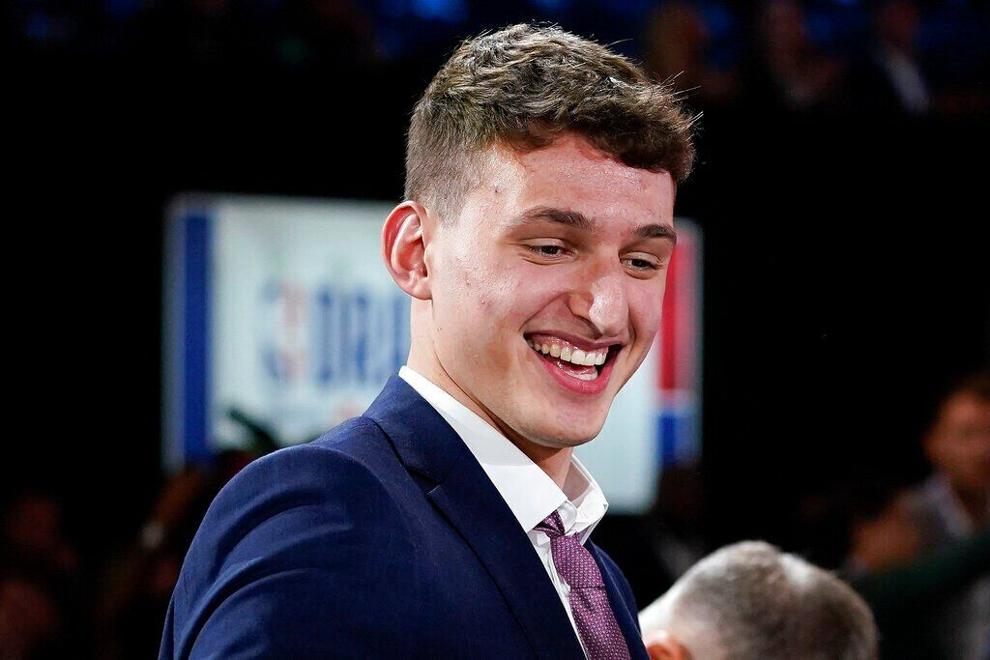 28. Golden State: Patrick Baldwin Jr., PF, 6-10, 19, Wisconsin-Milwaukee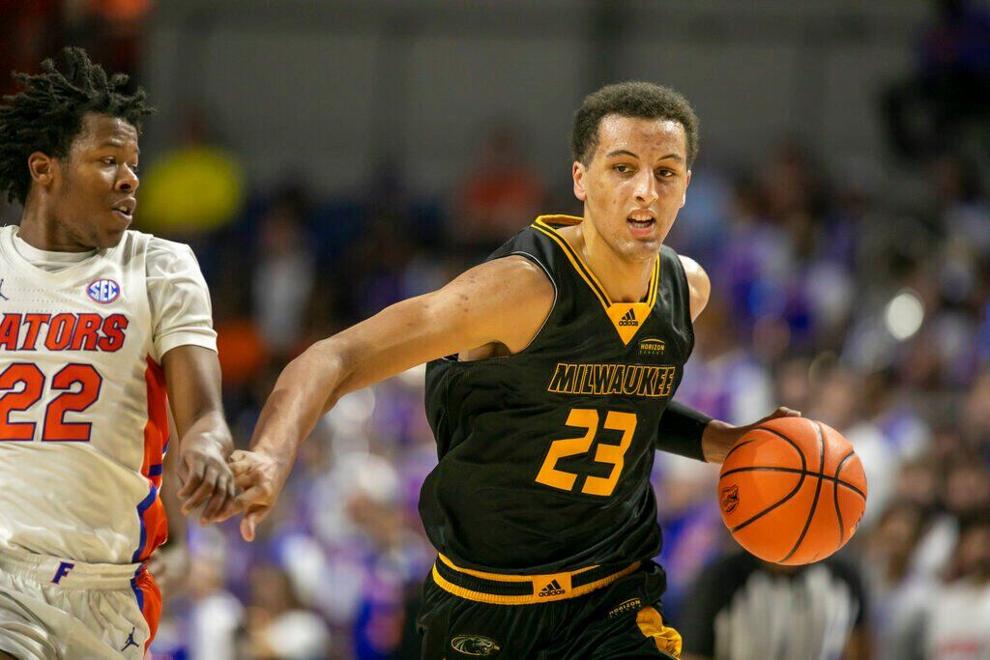 29. Memphis: TyTy Washington, PG, 6-3, 20, Kentucky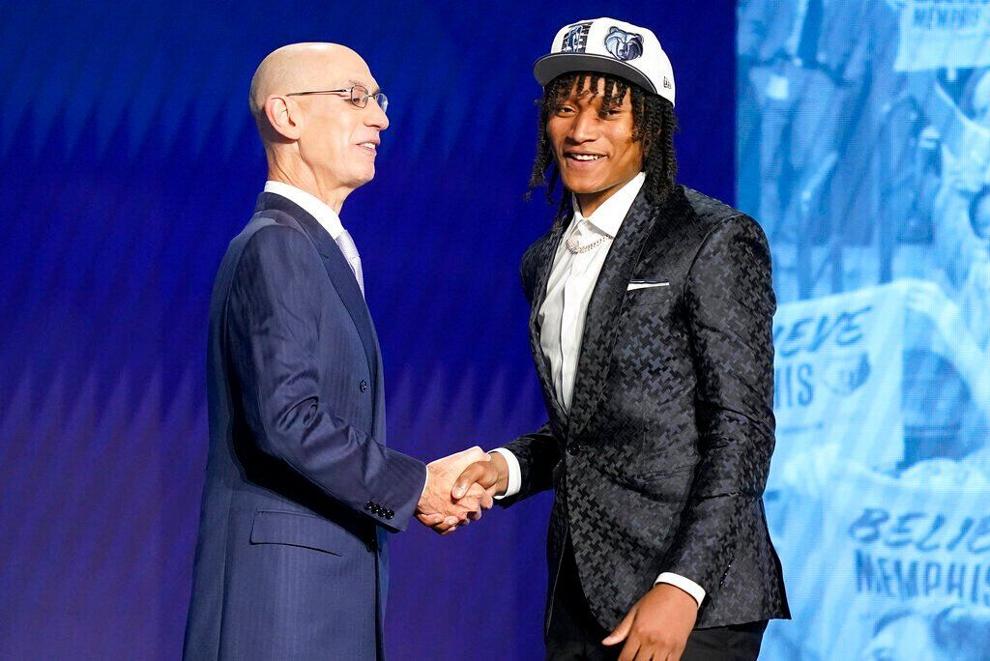 30. Oklahoma City (from Phoenix): Peyton Watson, SF, 6-8, 19, UCLA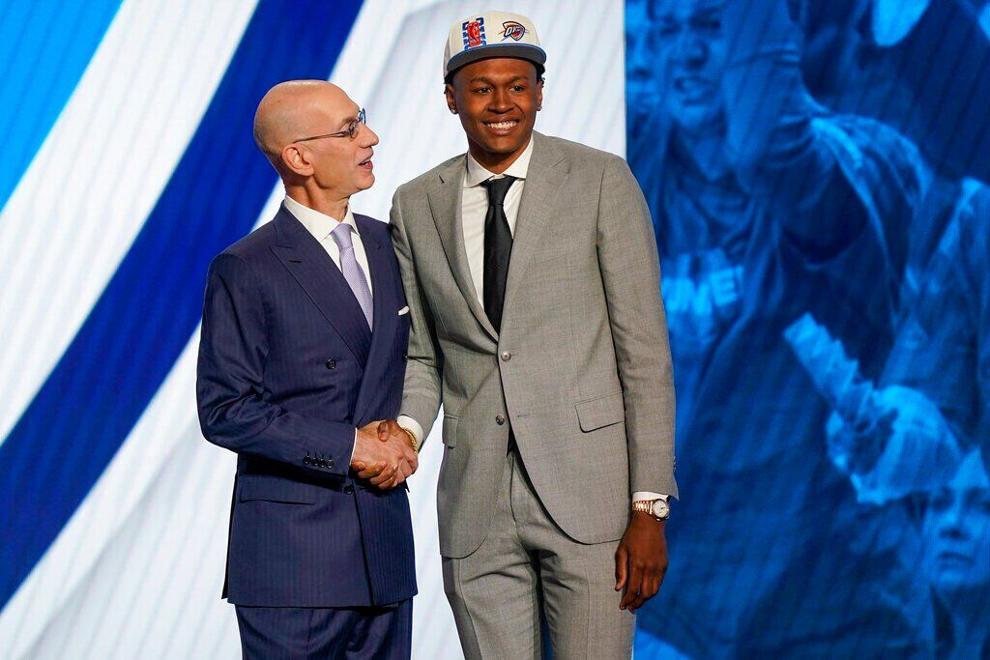 31. Indiana (from Houston): Andrew Nembhard, PG, 6-4, 22, Gonzaga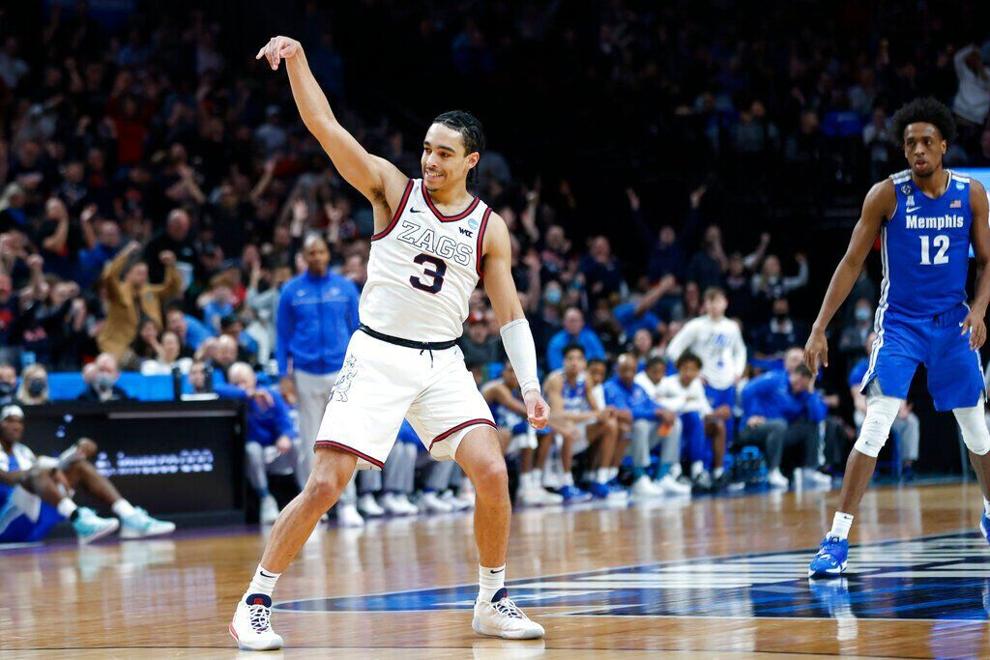 32. Orlando: Caleb Houstan, SF, 6-8, 19, Michigan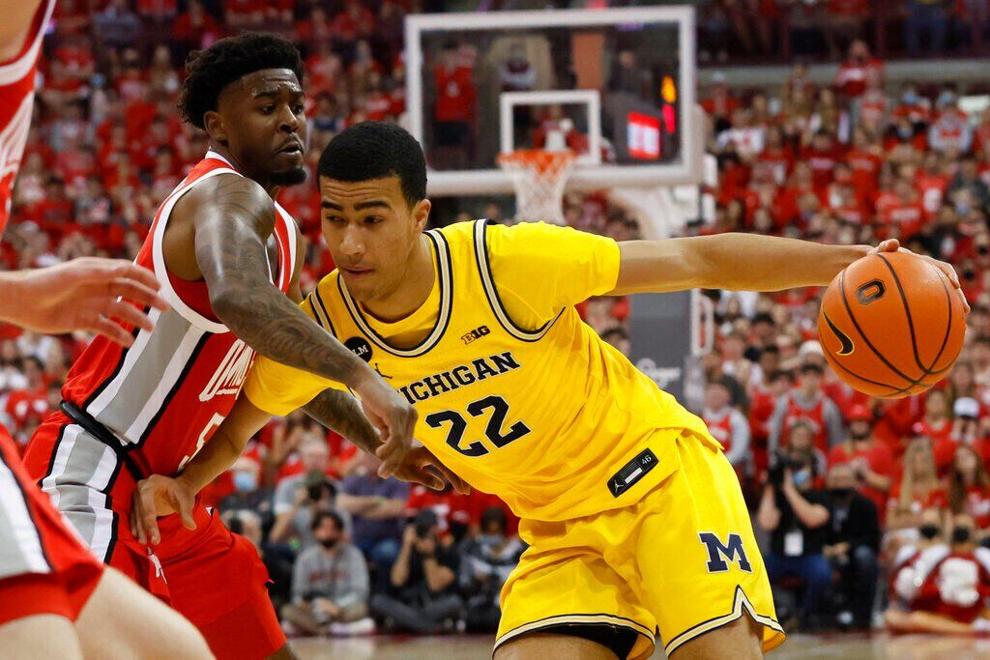 33. Toronto (from Detroit): Christian Koloko, C, 7-0, 22, Arizona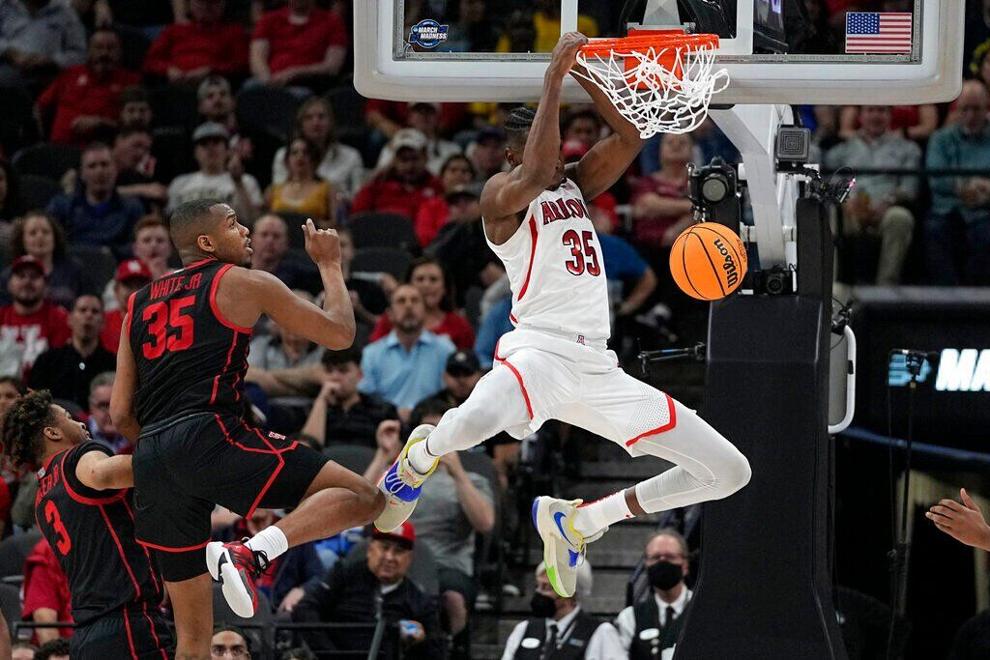 34. Oklahoma City: Jaylin Williams, C, 6-10, 19, Arkansas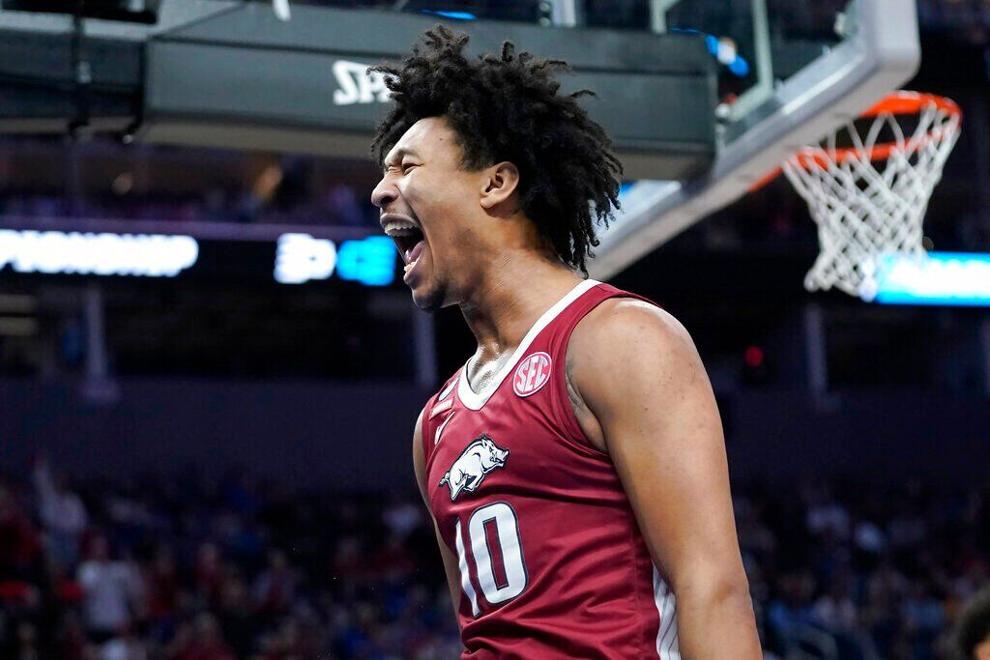 35. Lakers (from Orlando): Max Christie, SG, 6-6, 19, Michigan State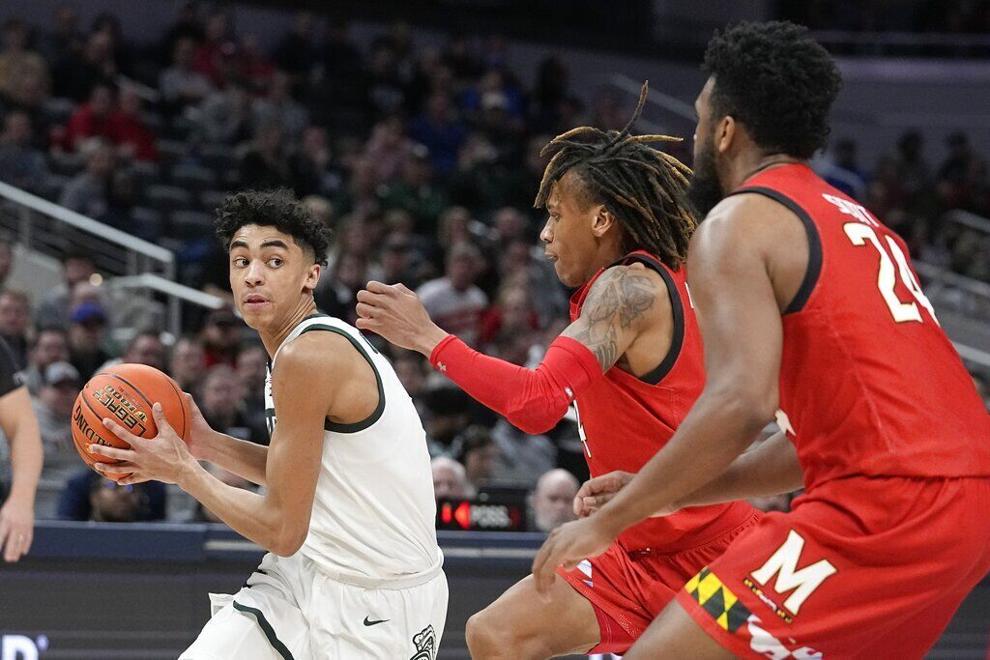 36. Portland: Gabriele Procida, SG, 6-8, 20, Fortitudo Bolonga
A prototypical international wing, this Italian can shoot from long range and score in the open court. Adequate defender and rebounder. (Draft rights traded to Detroit for Jerami Grant.)
37. Sacramento: Jaden Hardy, SG, 6-5, 19, G League Ignite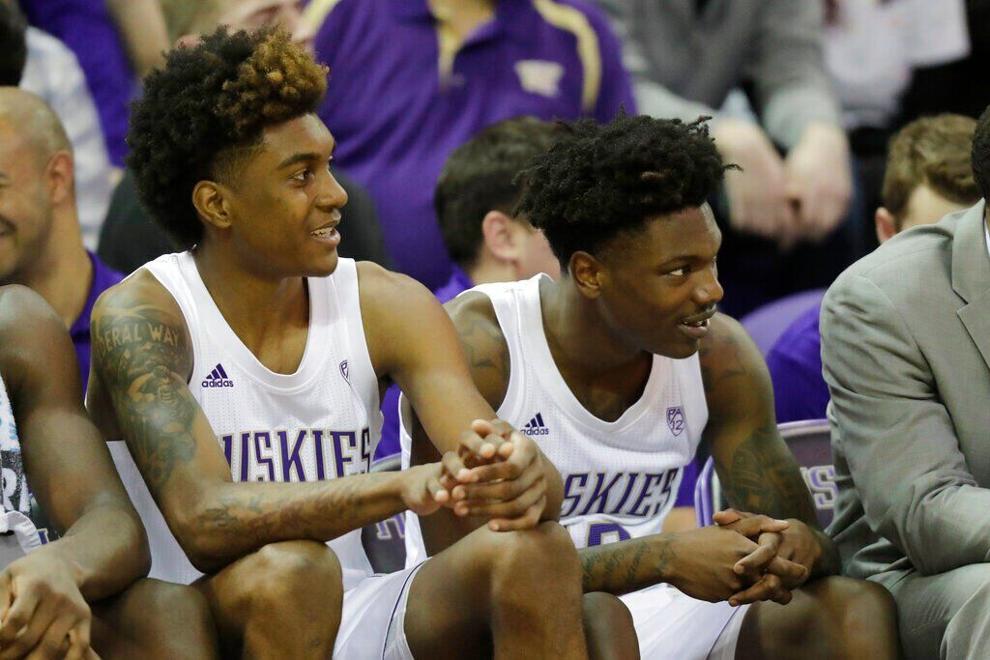 38. San Antonio (from Lakers): Kennedy Chandler, PG, 6-1, 19, Tennessee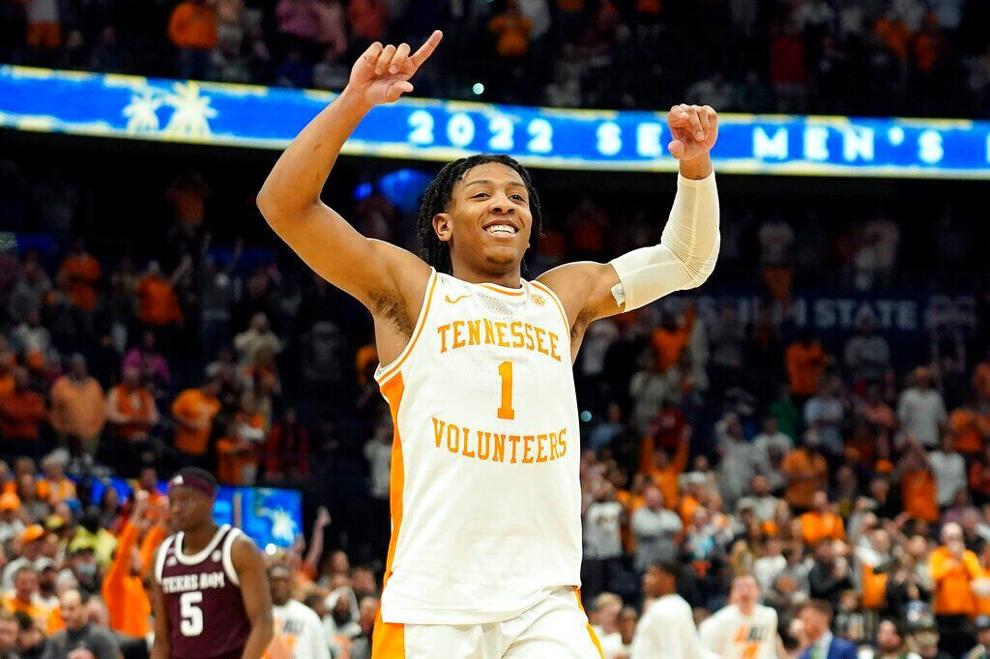 39. Cleveland (from San Antonio): Khalifa Diop, C, 6-11, 20, Gran Canaria
This Sengalese big man projects as a shot-blocking rim protector with the physicality to play in the NBA.
40. Minnesota (from Washington): Bryce McGowens, SG, 6-6, 19, Nebraska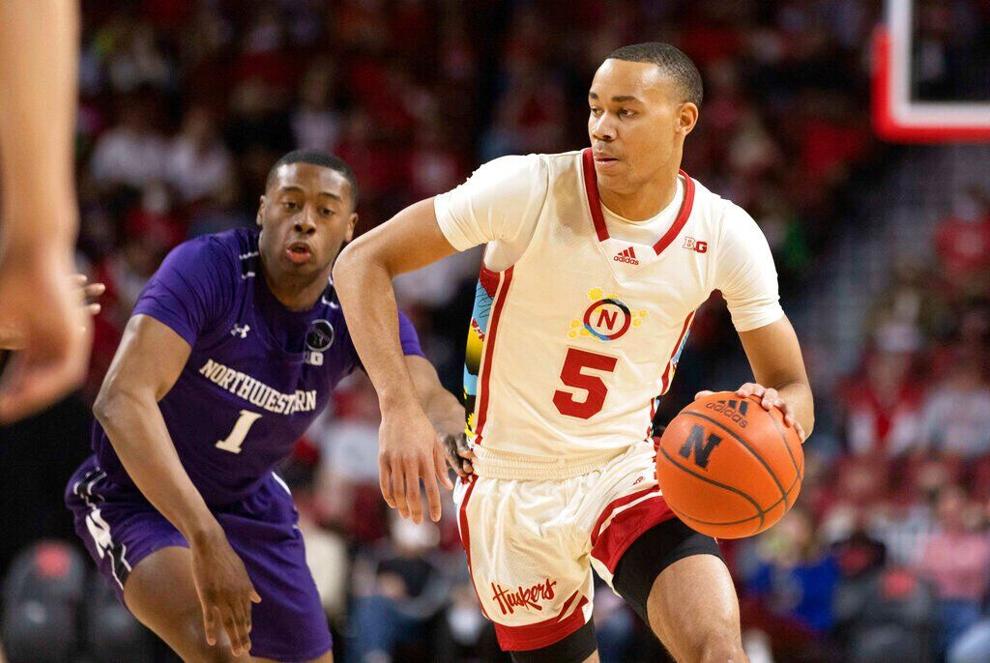 41. New Orleans: EJ Liddell, PF, 6-7, 21, Ohio State
42. New York: Trevor Keels, SG, 6-5, 18, Duke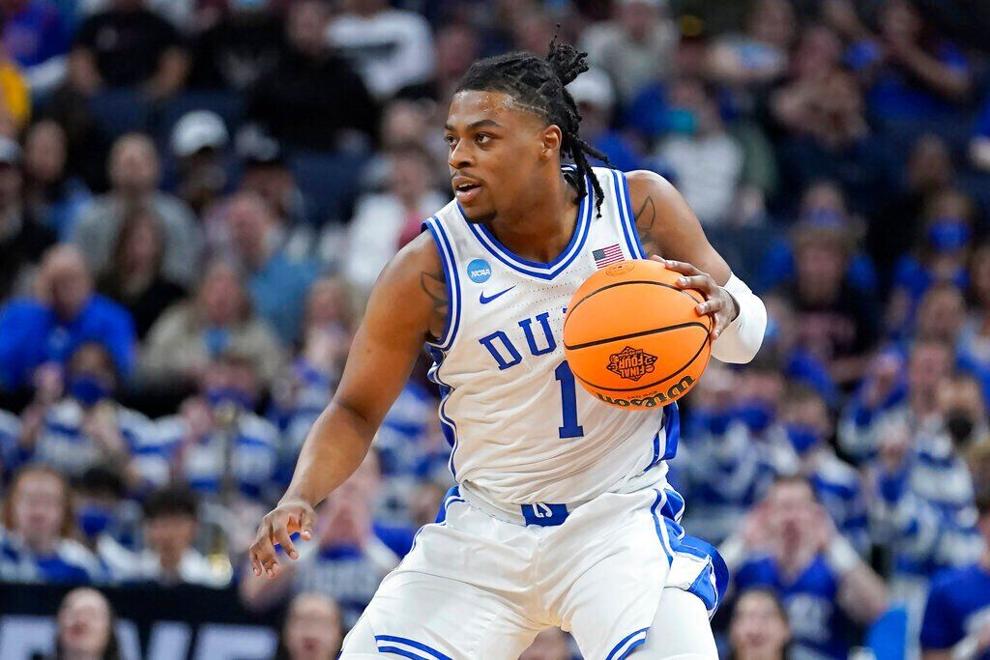 43. Clippers: Moussa Diabate, PF, 6-10, 20, Michigan
44. Atlanta: Ryan Rollins, SG, 6-3, 19, Toledo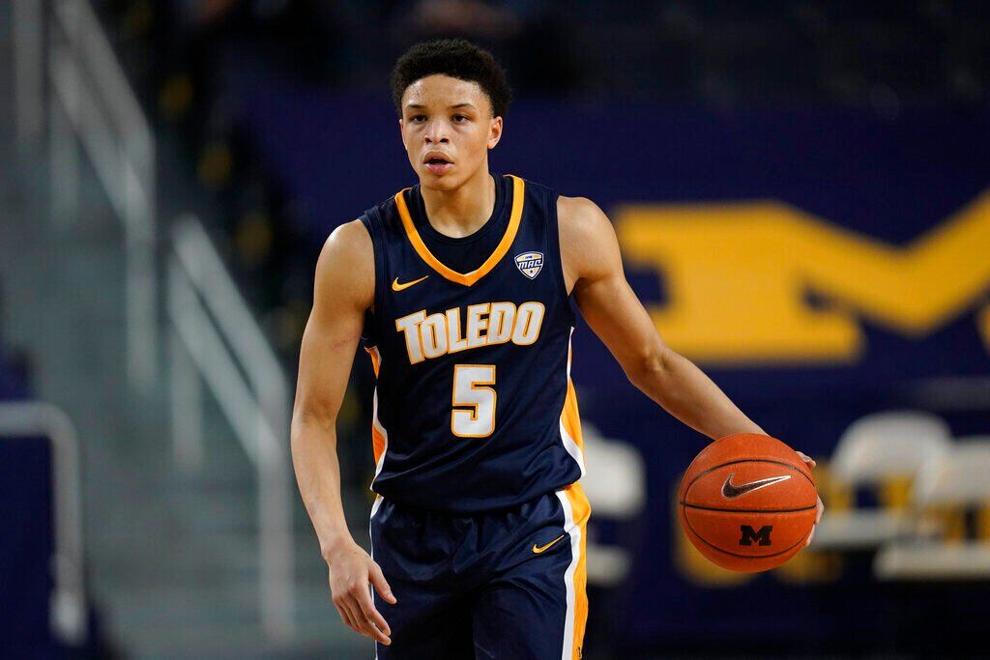 45. Charlotte: Josh Minott, SF, 6-8, 20, Memphis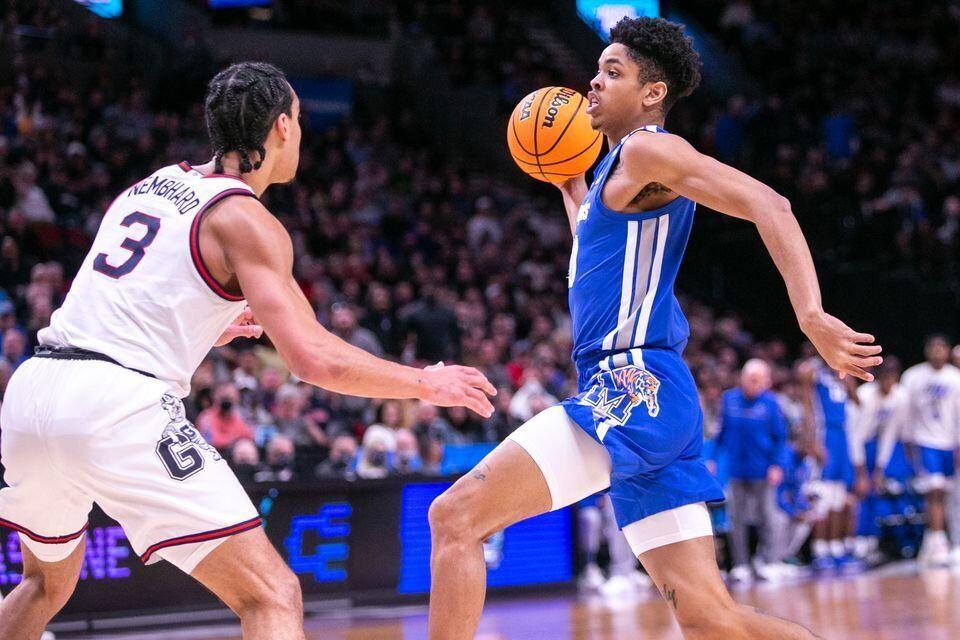 46. Detroit (from Brooklyn): Ismael Kamagate, C, 6-11, 21, Paris Basketball
This French big man has the athleticism and physicality to be a rim-running center who can also protect the basket. A bit of a project with upside.
47. Memphis (from Cleveland): Vince Williams Jr., SG, 6-6, 21, VCU
48. Minnesota: Kendall Brown, SF, 6-7, 19, Baylor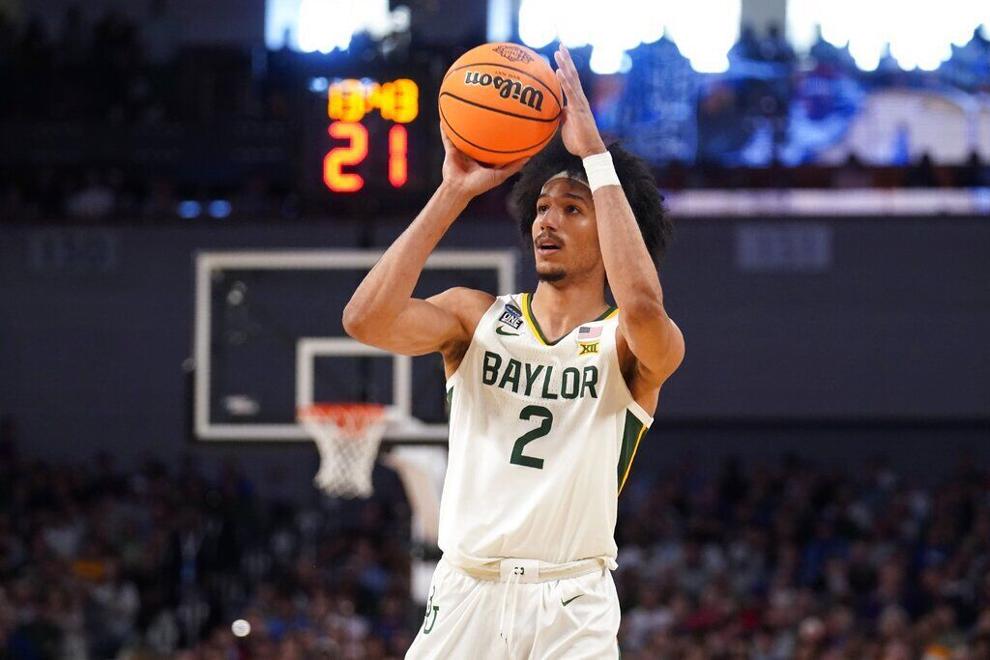 49. Cleveland (from Sacramento): Isaiah Mobley, F/C, 6-10, 22, USC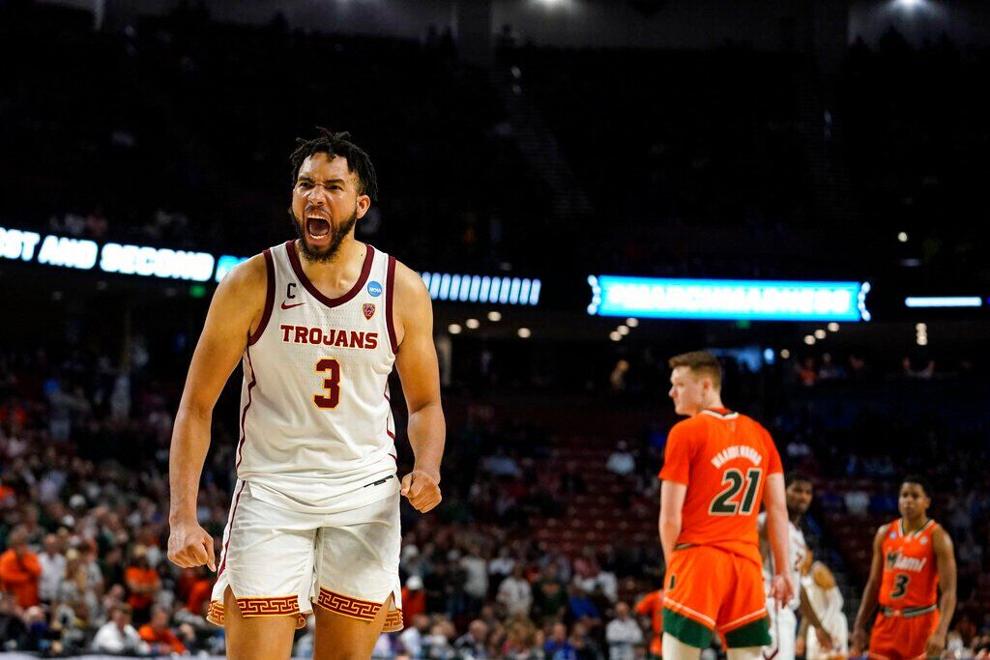 50. Minnesota (from Denver): Matteo Spagnolo, PG, 6-4, 17, Vanoli Cremona
The young Italian projects as a combo guard with solid shooting and playmaking skills. Turnover prone but big upside.
51. Golden State (from Toronto): Tyrese Martin, G/F, 6-6, 23, UConn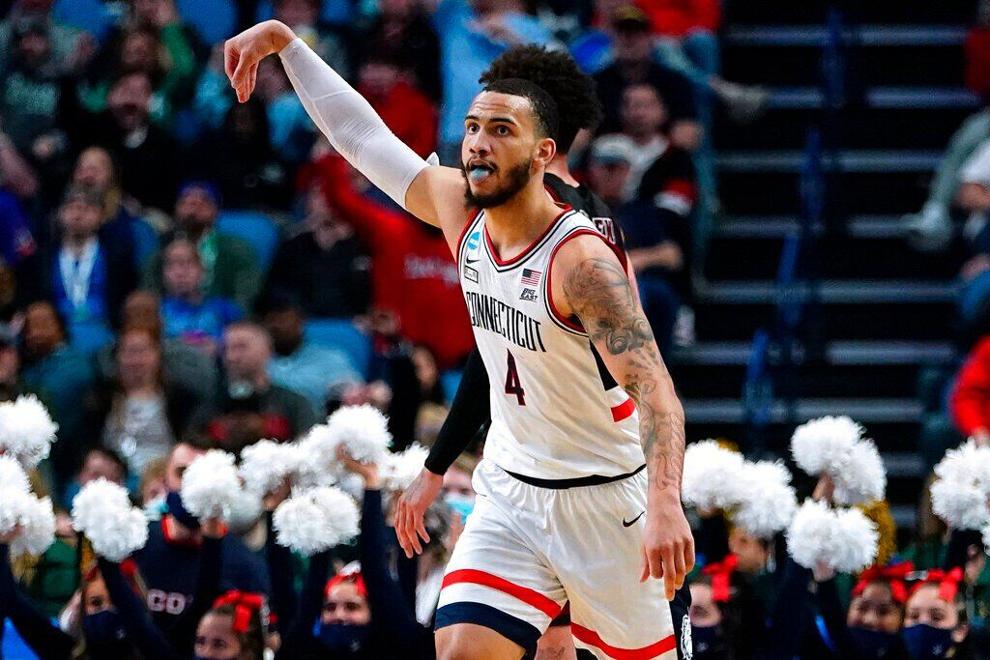 52. New Orleans (from Utah): Karlo Matkovic, PF, 6-11, 21, Mega Mozzart
This Bosnian big is a low-post scorer, solid defender and high-energy rebounder. Impressed in predraft workouts.
53. Boston: J.D. Davison, G, 6-3, 19, Alabama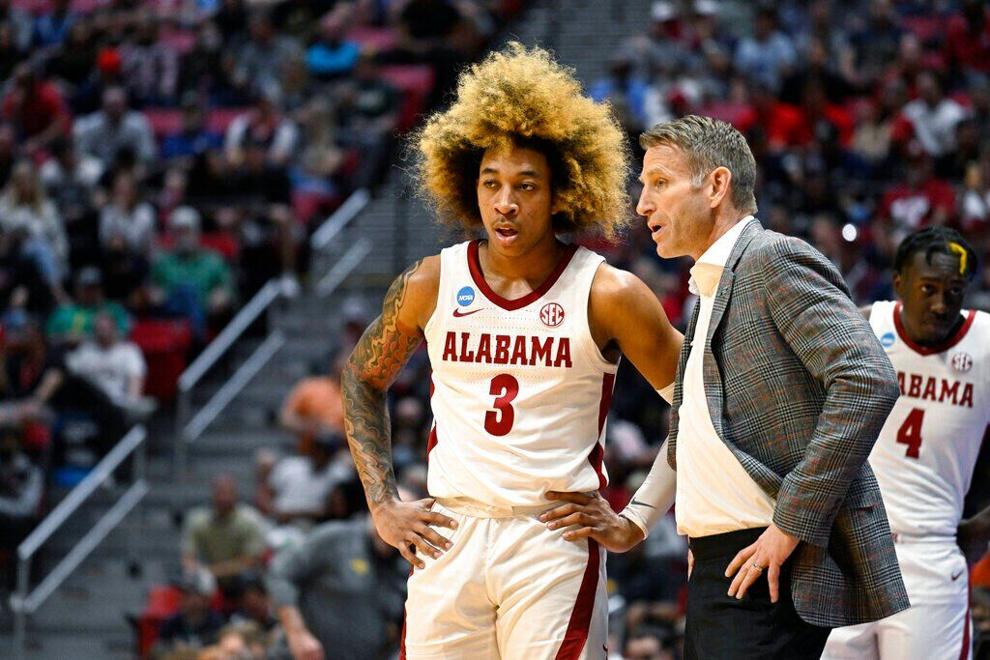 54. Washington (from Dallas): Yannick Nzoso, C, 6-11, 18, Unicaja
An active, athletic big man from Congo with great instincts around the rim to become an elite rim protector with solid offensive skills.
55. Golden State: Gui Santos, SG/SF, 6-6, 20, Minas
An athletic wing from Brazil who can score and make plays off the dribble. A solid defender and rebounder as well.
56. Cleveland (from Miami): Luke Travers, SG, 6-7, 20, Perth
A skilled wing who excelled at scoring in Australia's NBL. Could round into a 3-and-D players in the NBA.
57. Portland (from Memphis): Jabari Walker, F, 6-8, 19, Colorado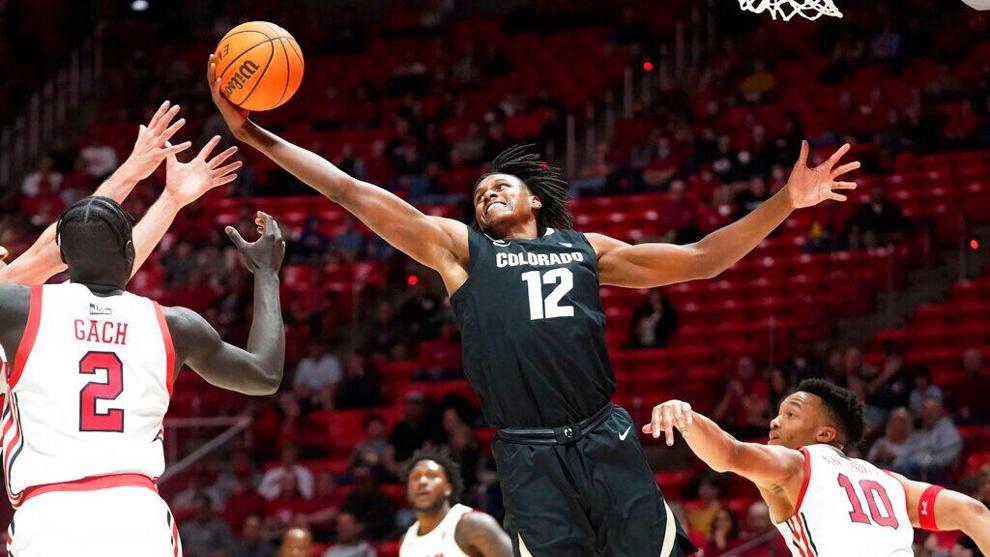 58. Indiana (from Phoenix): Hugo Besson, PG, 6-5, 21, NZ Breakers