Northern Arizona women's basketball head coach Loree Payne announced Wednesday the hiring of former Lumberjacks guard Olivia Lucero as an assi…
NBA Commissioner Adam Silver doesn't expect next season to begin until 2021.
The NCAA Division I Council passed a wide array of sports schedules and changes Wednesday -- most notably a start date for the college basketb…
After his last game with the LA Lakers, Kobe Bryant signed his name on the Staples Center floor. Now that piece of hardwood history is up for auction.
Craig Hodges reveled in sharing history, current events and revolutionary ideas with his Chicago Bulls teammates and visiting opponents.
Northern Arizona men's basketball's all-time leading scorer Cameron Jones signed a contract with the SK Cherkasy Monkeys of the Ukrainian Supe…
In the first step in his professional career, recent Northern Arizona men's basketball graduate Brooks DeBisschop is heading to Belarus after …
The 2020 NBA playoffs tip off this week. Here is a complete list of matchups and start times for all 16 teams.
Draymond Green may not be playing in the NBA's Disney World bubble, but that hasn't stopped him from being fined during the league's restart. …
DETROIT - All heck was breaking loose. Several NBA players were complaining on social media about the quality of food after entering the NBA "…
ORLANDO, Fla. - The NBA bubble continues to be a success. None of the 343 players who were tested for COVID-19 on the Disney World campus sinc…
The Phoenix Suns have sold their G League affiliate, the Northern Arizona Suns, to the Detroit Pistons, according to a statement released Wedn…
It's a nightmare scenario for a team in the NBA's Disney World bubble. A group of players intermingling, competing together, living together, …
The question posed to NBA coaches, scouts and player personnel executives caused most of them to pause rather than give an immediate answer: I…
ORLANDO, Fla. - Andre Iguodala peered between a partition that had turned a large room into two small rooms - one for Zoom interviews and one …
ORLANDO, Fla. - LeBron James opened his news conference following Thursday night's scrimmage against the Dallas Mavericks with a message that'…
Netflix now has Michael Jordan and "The Last Dance" in the United States.
The Northern Arizona men's and women's track and field programs were honored by the U.S. Track and Field and Cross Country Coaches Association…
Following a college career where he finished as Central Michigan's all-time leader in assists and a brief stint overseas, Chris Fowler now fin…
Players from the 22 NBA teams that will continue the season are arriving at the Walt Disney World Resort and settling into their new temporary…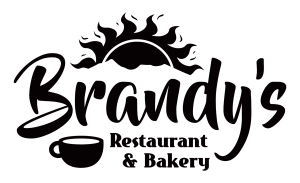 Brandy's Restaurant & Bakery
The Lumberjack Sports Properties and Hubbard Radio Phoenix announced that KDUS AM 1060 will be the home to Northern Arizona football and men's…
During a conference call with reporters shortly after the Chicago Bulls' 2019-20 season ended abruptly last month, executive vice president of…
The Magic walked into a carpeted hotel ballroom Thursday in Orlando, Fla., outfitted with two NBA courts and four baskets, and made a little n…
The Flagstaff Sports Foundation's Hall of Fame class for 2020 has been announced, but due to the COVID-19 pandemic a formal ceremony and banqu…
The Northern Arizona Suns are leaving Prescott Valley, a press release stated Tuesday night.