Winter high school sports are happening after all following a cancellation and then a quick reinstatement by the Arizona Interscholastic Association.
Following Thursday's near-double-digit home loss to Montana, Northern Arizona women's basketball head coach Loree Payne wanted some key things…
Down, but never out, the Northern Arizona men's basketball team rallied for a 62-58 come-from-behind road win over Montana on Saturday to snap…
Before the high school basketball season can even officially start, there has already been a schedule change.
CHICAGO — Two months after resigning from his role as Chicago Cubs president, Theo Epstein was hired Thursday as a consultant for Major League…
The Northern Arizona men's basketball team was dominated in the first half, and despite a 16-0 second-half run, the Lumberjacks came up short …
Despite a strong shooting day from behind the 3-point line, the Northern Arizona women's basketball team still found itself in a deep hole ent…
It's hard to find another Big 3 in NBA history more explosive, more talented, more poised to win an NBA championship than the one the Nets jus…
Back at home for the week following a trip to Idaho, the Northern Arizona women's basketball team is looking to snap its three-game losing ski…
The injuries are starting to pile up for the Northern Arizona men's basketball team.
The NBA and the NBPA, the union that represents the league's players, have agreed to a new set of health and safety protocols over the next tw…
Major League Baseball does not plan to mandate that fans provide proof of vaccination or a negative COVID-19 test result before entering a bal…
After trailing by as much as 22 in the second half, the Northern Arizona Lumberjacks made sure the Idaho State Bengals earned their home victo…
The first nine minutes of Saturday's Northern Arizona men's basketball game in the Rolle Activity Center were about as bad as any team could s…
A wave of activism in sports, fueled in part by the Memorial Day killing of George Floyd by police in Minneapolis, dominated a good part of ou…
NEW YORK — It's been nearly 11 years since Far Rockaway High School's most prominent alumni, Bernie Madoff, was sentenced to federal prison fo…
A late comeback bid came up short for the Northern Arizona women's basketball team Thursday night in Pocatello, Idaho, in a 70-66 loss at Idah…
Idaho State and Northern Arizona men's basketball have gotten into a habit of close calls dating back the last four games. Thursday night at t…
From the season opener against Arizona until New Year's Eve against Idaho, Northern Arizona men's basketball forward Keith Haymon found himsel…
After splitting their first series with a Big Sky Conference favorite, the Northern Arizona women's basketball team receives another opportuni…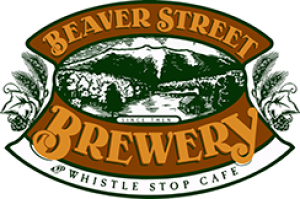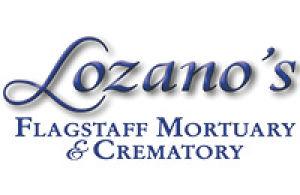 Lozano's Flagstaff Mortuary & Crematory

Word is that Marvin Bagley Jr. is LaVar Ball all over again. No. That wouldn't be fair to Ball. Bagley Jr. is worse.
When fans tune in to listen to the Northern Arizona's men's basketball team playing this year, some games may have a different feel. When the …
Keith Haymon looks like he has broken out of his slump, Cameron Shelton scored a career high and continued his scoring barrage and the Norther…
A critical foul out, some game clock drama and a tight finish is definitely a way to ring in the new year for the Northern Arizona women's bas…
Playing for the first time in two weeks, Regan Schenck, Emily Rodabaugh and the rest of the Northern Arizona Lumberjacks wasted no time jumpin…
The pandemic completely flipped the college sports world on its head in 2020.
Of all of the chances to get a sweep of a weekend series, this weekend would be it for the Northern Arizona men's basketball team with a pair …