The Magic walked into a carpeted hotel ballroom Thursday in Orlando, Fla., outfitted with two NBA courts and four baskets, and made a little n…
The Flagstaff Sports Foundation's Hall of Fame class for 2020 has been announced, but due to the COVID-19 pandemic a formal ceremony and banqu…
The Northern Arizona Suns are leaving Prescott Valley, a press release stated Tuesday night.
Damian Lillard grew up playing "NBA 2K," so he knows it's a big deal to appear on the cover of one of the yearly editions of the popular video…
CHICAGO - You have to love the irony: A video game designer working for Chicago-based Midway Games in the 1990s tweaked "NBA Jam" so the Chica…
The NBA scored points with the public when it suspended the 2019-20 season at the onset of the coronavirus outbreak, setting an early tone Mar…
The "bubble" or "campus" or whatever you prefer to call the NBA's venture into quarantine basketball became real on Friday, when the league an…
Kings forward Jabari Parker announced Wednesday he has tested positive for the coronavirus and guard Buddy Hield was reported to be infected as well.
NEW YORK - The Knicks are planning to interview Jason Kidd as one of 10 or so candidates for their head coaching position. If Leon Rose's gran…
LOS ANGELES - The New York Knicks have received permission to interview Jason Kidd for their head coaching vacancy, according to people famili…
RALEIGH, N.C. - NBA star Zion Williamson's attorneys on Monday called his former agent's allegations he violated NCAA rules at Duke "unsubstan…
After playing in one game as a true freshman back in 2016, Brianna Lehew earned back a year of eligibility thanks to a redshirt from the NCAA.
For the NBA players, the risks and implications of joining the Orlando bubble have largely been identified and dissected. The most obvious inv…
In the eyes of Los Angeles Lakers and NBA legend Magic Johnson, there has to be a continued fight against racial injustice and a united front …
The Arizona Board of Regents approved Northern Arizona men's basketball head coach Shane Burcar's five-year contract during Friday's board mee…
LOS ANGELES - In the aftermath of George Floyd's death, LeBron James was angry. He showed it publicly through his social media posts. Behind t…
The Northern Arizona men's basketball team was officially announced as one of the eight teams invited to play in the 2020 Jerry Colangelo Clas…
Return-to-play plans in major sports leagues in the United States and beyond have taken shape in recent weeks. Top soccer leagues across the o…
MLS, NBA, you have just spent three months unable to play games because of the coronavirus pandemic, what are you going to do next?
In roughly a month, 22 of the NBA's 30 teams will travel to Florida to embark on a three-month experiment - one without precedent or guarantee…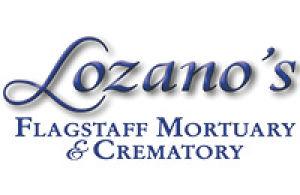 Lozano's Flagstaff Mortuary & Crematory
Northern Arizona men's basketball captains Cameron Shelton and Luke Avdalovic participated in the sixth Men's Basketball Captains Academy host…
NBA G League President Shareef Abdur-Rahim announced Thursday that the remainder of the 2019-20 NBA G League season, which was suspended March…
Northern Arizona men's basketball worked quickly to find another big to fill the void just a few days after Adrease Jackson left the program, …
A Miami judge ruled Tuesday morning that Zion Williamson must answer questions under oath regarding his eligibility to play basketball at Duke…
Dallas Mavericks owner Mark Cuban has a message for whites. "The problem is ours." As racial unrest flared again at protests sparked by the de…
Three athletes made over $100 million in the past year. Find out who, and the 20 top earners.
11. Tyson Fury, $57 million