Kiana Manuelito, a graduating senior from the Panthers girls basketball team, signed her letter of intent Friday at Coconino's gym to play col…
Northern Arizona Lumberjacks head coach Shane Burcar announced the promotion of Jake Ricciardi to assistant coach on Thursday. Ricciardi recen…
The national body governing high school sports ruled to allow shot clocks in basketball, but schools in Arizona have not yet made a decision a…
Before he reached NBA stardom, Joel Embiid lay awake in Cameroon, a teenager waiting for his household to fall asleep.
After the best game of his first NBA season, Wolves rookie Anthony Edwards was asked if games like he had Wednesday were the types of performa…
Instead of taking on the world, LeBron James and Anthony Davis will head gently into that good night.
With standout performances from the men's distance and throwing squads, the Northern Arizona men are ranked No. 17 in the country this week on…
Deon Joseph admires LeBron James, his many accomplishments as a community activist and philanthropist and his magic on the basketball court wi…
NEW YORK — Devin Booker scored 33 points and the Phoenix Suns capped a grueling road trip with a 118-110 victory Monday night that snapped the…
Catfish are aquatic animals known for their barbels that look like whiskers around their lips.
Joel Embiid makes a persuasive argument for why he deserves to be the NBA's MVP.
Shortly after Twitter-dunking on former Minnesota police officer Derek Chauvin following his murder conviction, LeBron James took aim at anoth…
Kevin Durant's latest return is imminent.
It was last summer that pro athletes raised their voices in unison to protest the death of Black men at the hands of police, their protest tem…
Mobley plans to test the NBA draft waters, he said, while retaining the ability to return for his junior season at USC.
When Payne Lowry, 14, and Connor Iniguez, 14, found out that their eighth-grade social studies class involved doing a social service project, …
Tommy Lloyd had chances to coach other programs. He turned them all down.
The Northern Arizona Lumberjacks made one more addition to their 2021-22 women's basketball roster on Wednesday, the first day of the spring a…
Nothing has ever come easy for Isaiah Thomas as it pertains to basketball.
Former Northern Arizona Lumberjacks guard Luke Avdalovic announced on his Twitter account that he will transfer to West Coast Conference schoo…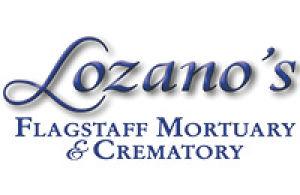 Lozano's Flagstaff Mortuary & Crematory
About a week after Cameron Shelton announced he was transfering from the Northern Arizona men's basketball team, the former Lumberjack has fou…
After James Harden scored 44 points in a win over the Pistons on Friday night, I asked him if he felt he belongs in the conversation for Most …
After two Knicks assistants flirted with college jobs, one finally went all the way. Mike Woodson has decided to leave New York to become the …
Elgin Baylor died Monday, but he's not gone. Never will be. In every dunk, every spin, every funky side-step, pieces of the Lakers legend live on.
The NBA trade deadline is now just days away and the Orlando Magic may be close to making a move.
Elgin Baylor, the Lakers' 11-time NBA All-Star, died Monday of natural causes. Baylor, 86, played a major role in revolutionizing basketball f…
Charlotte Hornets rookie star LaMelo Ball has a broken bone in his right wrist that could cost him the rest of the season.